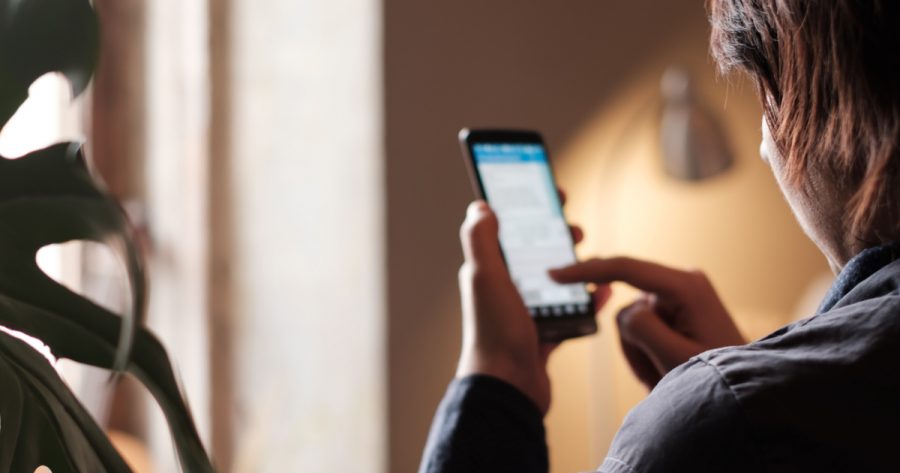 There is no need to access a mobile device to install a phone spy app as you can spy on a cell phone without installing software on the target phone.
All the required information from the monitored device is available on your cell phone.
How to Install Cell Phone Spy Without a Target Device
We already know that modern cell phone spyware can be installed remotely to hack phones and to clone devices.
There are some points you should consider if you are trying to use a monitoring app with no installation on the device.
There are just two correct ways on how to spy on a cell phone without having it.
Install the Mobile Device Spying App via Email
If you are trying to catch your spouse on cheating, it is easy to take their smartphone while they are away.
And if you don't have such an opportunity, you try phishing.
Phishing is a practice of sending emails that induce people into clicking on malicious or dangerous attachments or links.
On clicking these malicious links, you will be induced to provide your personal and sensitive information like password, bank account number, and credit cards.
You can receive these phishing messages on social media to get your confidential information, address, or phone number.
Cell Phone Spying Without Installing Software on the Target Phone
Here is how to spy on a cell phone without having access:
Download reliable tracking software.
Go to the official website of the software you've chosen (many of them offer free trials).
Register your account there and start working on the control panel.
Activate your account and the smartphone using its Apple ID and password.
How to Read Someone's Text Messages Without Installing Software on Their Phone?
It is possible to get access to text messages of any person.
For this, you do not necessarily need to install a special spy app on a cell phone of a target person; there is a smarter way to be aware of every SMS a user sends/receives. Spying "method" depends on a phone you want to control.
→ iOS devices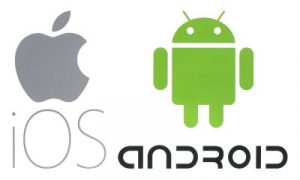 When it comes to iOS devices, you can easily spy on text messages without installing software.
For this, you need to know the cell phone user's Apple ID and password.
With the credentials, you can access all the information stored on the device; text messages are a part of data you will be able to spy on. What's more, device synchronization is immediate.
So you will receive each text message at a time it arrives at a user's phone. It is the best way to read someone's text messages without installing software on their phone for free.
Do not worry about jailbreaking iOS; you can still spy on a device without taking this step.
→ Android phones
It is a bit harder to spy on Android mobile phones. They have nothing to do with Cloud data storage, which complicates the situation; however, there is a way out.
A good spy option can be hidden installation of spyware on the target cell phone.
To do the mission, you do not have to touch the device. Send a link for undetected file installation, and the user will do everything himself without understanding what happened.
How to Spy on Mobile Remotely without Jailbreaking iPhone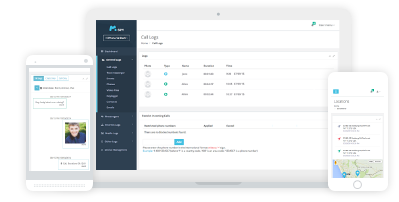 mSpy is the best solution that can help you spy on mobile without jailbreaking the iPhone. This top-notch app made onto the list of the top 10 spy apps for 2020.
However, if you want to access someone's device without jailbreaking it, you need to know the iCloud credentials of the target device.
There are three significant steps to know implement before putting spyware on a cell phone for monitoring purposes:
Get the iCloud credentials of the non-jailbroken iPhone.
Now, choose the no-jailbreak package.
Once you make the payment, you need to follow the instructions provided to spy on your husband's phone or kid's mobile phone.
Install the mSpy spyware app, access the control panel to monitor and track the activities.
Why choose mSpy?
Spyware apps play a role in spying mobile devices. mSpy is a cell phone monitoring software for parents that would enable the monitoring, tracking of activities performed on a mobile device.
✓ Monitoring instant messengers like Instagram, WhatsApp, Snapchat, viewing private Facebook profiles.
✓ Tracking the browser activity and bookmarks.
✓ Viewing the incoming and outgoing emails on a target cell phone.
✓ Blocking unwanted callers, tracking incoming and outgoing phone calls.
✓ Getting real-time GPS location on the detailed map.
What Can I Use to Spy on a Phone Without Touching It?
You just learned how you could spy on a cell phone without installing software on the target phone.
To spy and monitor cell phones without physical access or installing software on the target phone is possible.
You can use the mSpy software to spy on the cell phone and track the activities. Using this software is easy and user-friendly.
Step 1: Select the mSpy app subscription plan based on your preference and make the required payment.
Step 2: Download the mSpy app and install the software on the target mobile.
Step 3: Log on to the control panel to monitor the calls, activities, operations performed on the target phone.
Hence, you can easily spy a cell phone without access to the target phone for free.