The Best Call Blocker Apps for Android and iOS
After thorough research and testing, we came up with the following list of the best blocking apps for your smartphone. Although they can't track phone numbers as phone trackers, each of them can perform perfectly to block any call. Take a look at the pros and cons listed at the bottom together with the download links.
We also prepared a brief guide for you on how to use native Android or iPhone blocking features.
How to Stop Robo Calls with TrueCaller
TrueCaller is an excellent call blocker app with a database of over 2 billion numbers. Thanks to this database, it can detect the real number that is calling you, even if the mobile phone is hidden.
This app also enables you to choose to block unwanted numbers or block hidden numbers altogether. If you use the app, it could expose your number, since the app will store your number in their database.
The robocall blocking app works on both Android and iPhone. You can download it from the App Store (iOS) or Play Store (Android).
Pros & Cons:
No advertisements.
Option to block by number prefix.
Easy to use design
Hard to find manual blocking in the menu
Hard to add new numbers to the block list
How to Stop Spam Calls with Hiya
Hiya app used to be called White Pages Caller ID service and Call Blocker. It was merely a reverse number lookup service that displays caller information. Now it is an app that blocks calls and offers caller name ID service.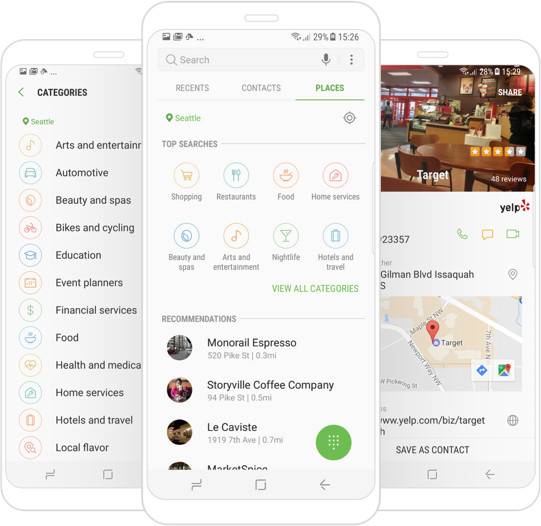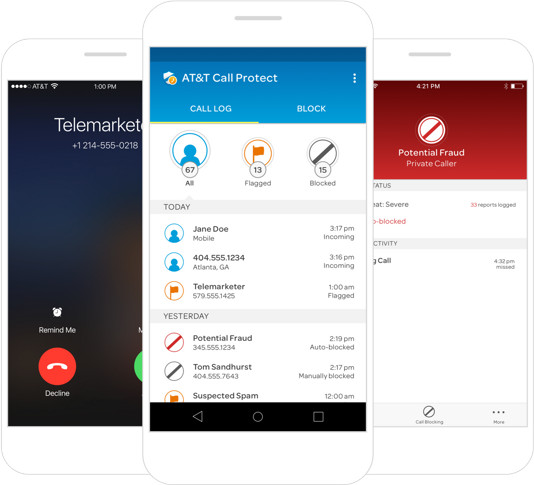 It is very accurate since so many people use the service. It analyzes more than 3 billion incoming calls per month. This app also helps it analyze which calls are safe or not. It will also use your data to improve its database. It offers an ad-free service.
However, many options are only available in the paid version. TrueCaller is available for both Android phones and iOS. You can download it from the App Store (iOS) or Play Store (Android).
Pros & Cons:
No ads on the free app version
Option to block by number prefix
Easy to use design
Auto-block for nuisance calls and nuisance numbers is only available in the premium version
Identifies caller's name is only available in the premium version
Should I Answer – Great Robocalls Filter
Any time you are confronted with a strange call, you might ask yourself, "Should I answer?"
This call blocker app will help you answer that question. It works by looking up the caller ID and checking it against a database of known spam calls and spam callers. It has a massive database of half a billion numbers.
This app also blocks unwanted calls, receive spam alerts, and categorize numbers into groups. You can download it from the App Store (iOS devices) or Play Store (Android devices).
Pros & Cons:
User ratings of numbers improve the service every day
Easy to use.
Plenty of options for customization
Hard to find manual phone spam phone calls blocking in the menu
Hard to add new numbers to block list
Stop Robocalls with Calls Blacklist
Calls Blacklist offers spam call blocking as well as a few other handy features. You can block numbers during different times in the day, or allow them to call only during certain hours.
You can also switch call blocking on and off with a touch of a button. You can block by prefix, allowing you to blacklist incoming calls from foreign countries known for scammers. This blocking app is only available for Android phones.
Pros and Cons:
Easy to schedule block times
Enable or disable blocking with the touch of a button
Easily block private or unknown numbers.
No iOS version
Many ads in the free version
Call Control Call Filter App
Call control will help you police your phone. It is a free blocking app that offers reverse phone lookup and call blocking.
You can also use it to block text messages. It works using a community blacklist of spam calls. It has many features and an easy-to-use interface.
Pros & Cons:
User reports help improve the service
Block specific types of numbers
Free trial for the premium version
You need a user account
Get Rid of Spam Phone Numbers with Norton Mobile Security
Norton Mobile Security is one of the best call blocker apps. Norton is famous for antivirus and internet security, but they also offer a call blocker feature. With Norton, you can get all the features you need in a single app.
That way, you will not need a separate app for call blocking. This is among the best call blocking apps if you want extra safety features. The app works for both Android and iOS and often comes as part of a larger antivirus package.
Pros & Cons:
Automatically blocks spam and fraud calls
Many more options besides call blocking unwanted calls
Call blocking does not work on Android 9.0+
So many tools that you may never need
How to Block Spam Calls with CallApp
This blocking app will give you information on any caller. This will allow you to choose whether to answer or not.
The app crawls and analyses data from users to provide you with as much information as possible when your phone rings. It will also give you an alert if phone numbers have been previously marked as a spam caller.
The app is available for Android and will soon be launched for iOS as well.
Pros & Cons:
Auto-record phone call feature
Call reminders as a bonus feature
Easy to upgrade in the store
No version for iPhone
Many ads in the free version
You need to sign up with an email address and an account
The app takes up a lot of space
Stop Spam Calls Conveniently – AntiNuisance
AntiNuisance is an easy to use call blocker, and SMS spam calls blocker. It offers many options for robocall blocking and SMS blocking. If you want to block a number, simply add it to the spam list. It will also block private or unknown calls while allowing you to create a call list with specific numbers.
You can use it to block SMS messages from anyone but your contacts. It is among the best call blocker apps if you want to choose who should or should not call you. It also has a do not disturb mode that can block all calls at any time. The app is free, though it does contain ads.
However, you can always use an ad blocker. It is available on Google Play for Android.
Pros & Cons:
Ability to whitelist numbers
Blocks spam using keywords
Easy to customize
You need to choose the app as the default messaging app if you want to block messages
No database of spam calls
Block a call using native Android blocking
Native Android blocking is a phone call blocking method that utilizes the operating system's native (built-in) features. The process is quite easy and fast. All you need to do is to: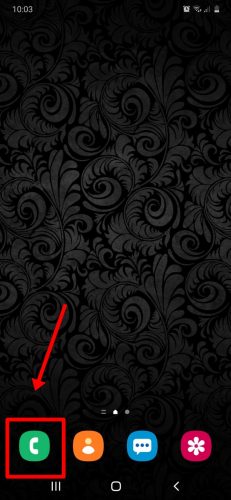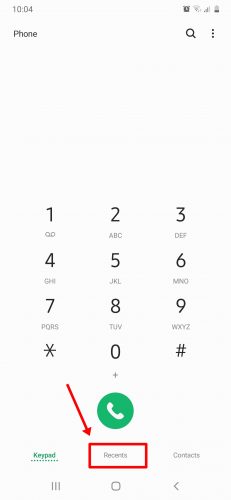 Locate the desired phone number, click on it, press the ''i'' option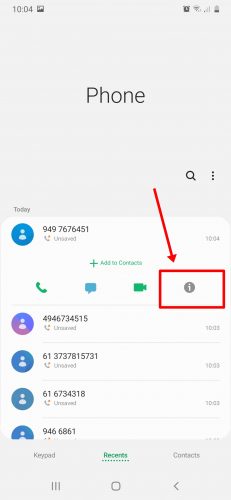 Press Block in the bottom right corner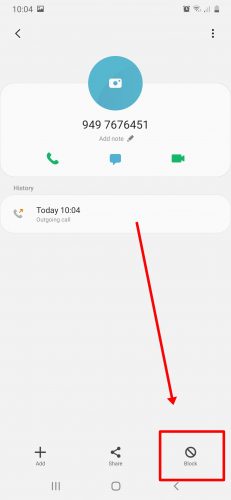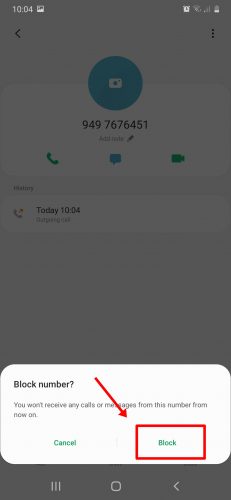 That's it – your spam blocker.
Block spam calls using native iPhone blocking
As we have mentioned in the previous heading, you can utilize certain built-in functions to perform spam call blocking. iPhones are no exception. In fact, the method for blocking calls on Android and iPhone are quite similar.
All you need to do is:
Go to your home screen and open the phone call app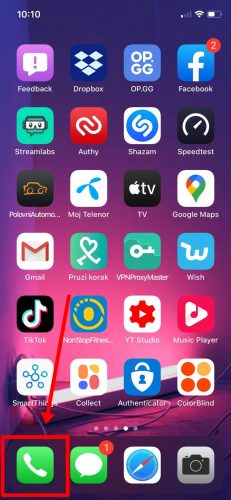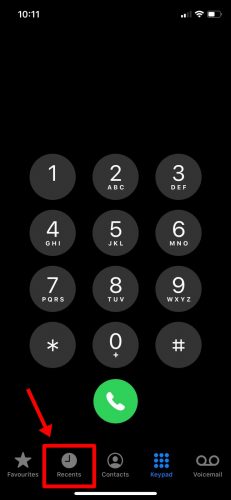 Locate the phone number you'd like to block, and press ''i'' that's next to it.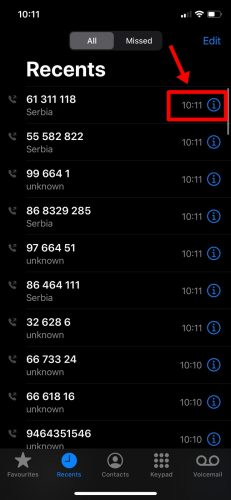 Then, scroll down and locate the Block This Caller option.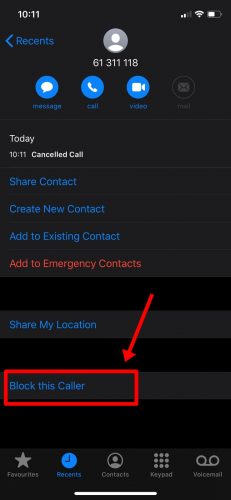 Click on it, confirm, and that's it.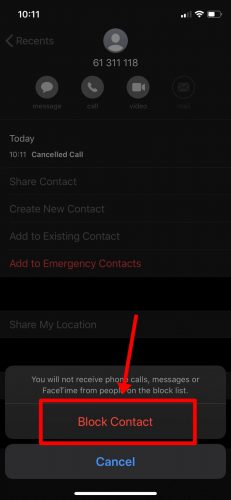 Block a call using the Verizon call filter
Verizon's app can be used to screen all incoming phone calls and to identify who called you. Not only that, but you can also blacklist spam numbers, block robocalls, and block specific phone numbers.
Currently, there are three different versions of Verizon Call Filter, namely:
Version 1: Call Filter Free
This option is available for standard Verizon monthly plans. It enables you to use caller ID, block numbers, and report numbers as potential spam.
Version 2: Call Filter Plus
This is a premium version that is also available for standard monthly plans. It does require an extra subscription, though, that costs $2.99 per month, per line, or $7.99 per month per account with three lines. This version has the caller ID option, and it allows users to create custom block and spam lists.
Version 3: Call Filter Spam Call Blocking
This is only available for selected devices that aren't compatible with the previous two options, so make sure to check out the company's website before downloading it. It enables you to block calls, do spam blocking, and prevent blocked numbers from leaving voicemail service.
Block a number using AT&T call protect
AT&T Call Protect is another network-based service that is exclusive to AT&T users. Eligible customers will be able to get better control over calls. This phone app enables users to automatically block fraudulent mobile phone calls from phone scammers and receive potential spam call notifications.
Although this app doesn't offer the most comprehensive set of features out there, it is still a simple, effective tool that can achieve desirable results.
Key features include:
Automatically block spam and fraudulent calls
Spam call and robocall blocker
Personal blocked number list
Spam reporting
Block a сall using T Mobile scam ID and scam block
T Mobile Scam ID and Scam Block is a network-based service that enables users to identify and block unwanted or dangerous calls quickly.
The Scam ID feature displays a message when there's an incoming call that's potentially dangerous, or if it's one of many telemarketing calls.
On the other hand, the Scam Block feature enables you to block these fraudulent calls. This is an excellent option for individuals who want basic number blocking features, without any additional options.