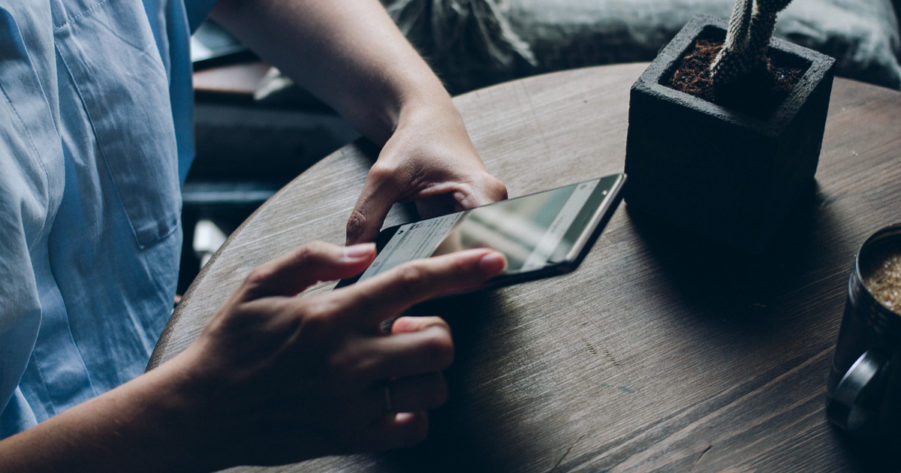 If you need to spy on an Android mobile device, there is only one way to do it: installing an undetectable spy app for Android or using Android hacking apps. There can be many reasons you need to spy on a mobile device, choosing the right cell phone tracking app can help you accomplish your goals. Before, we are going to discuss essential reasons to do it.
3 Reasons to Download an Undetectable Spy App for Android
Children's safety
Children are getting smartphones and tablets at an increasingly younger age. While you may have only received your first mobile phone when you were in your late teens, children often have one by the age of five. Even though these devices contain educational materials and entertainment, and allow you to call and locate your children, they also put your children at risk. The internet connects billions of people every day, and not all of these people are of good faith. Trolls, online bullies, sexting, and even online predators are just a few of the risks they could be exposed. To monitor your children's online behavior, as well as their GPS location, you will need a spy app.
Corporate safety
Many employers also use spy software for their corporate devices. Employees should not be wasting valuable time on dating sites, entertainment sites, Facebook, or Instagram. Of course, many companies also have secret or sensitive information on their laptops and smartphones, which should never be shared with anyone. Finally, some businesses need to know where their employees are at all times during business hours. To monitor location, as well as online behavior, many companies install spy software on all their devices.
Marriage security
In some cases, people need to spy on their spouse or significant other. Smartphones can potentially connect to thousands of other people through dating apps or social media. If your partner is acting suspiciously or has a long history of cheating, there may be only one way to find out the truth. With a spy app, you monitor their social media accounts, messages, calls, location, and much more.
What is the best free undetectable spy app for Android?
A spy app costs a lot to maintain. First, undetectable software needs to be designed and marketed. Next, servers need to be set up. Information on your target device needs to be collected somewhere, where you can access it. There are several spy features you can set up using free apps. For example, Snapchat will show you the location of all your Snapchat friends. However, there are no free undetectable spy apps for Android. Free apps are always detectable by the phone's user, and they contain ads and spam. The phone's user will still know they are there. However, almost all the apps listed below have a free trial version, some even up to 30 days. That should be enough to figure out if you need to continue spying on someone.
6 Undetectable Spy Apps for Android to Feel Secure
mSpy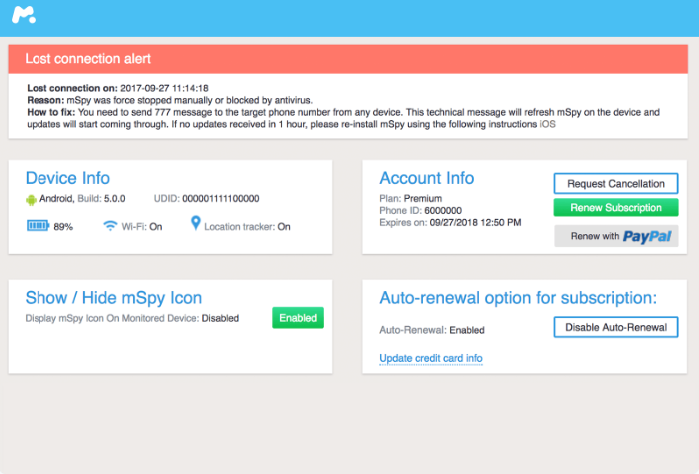 mSpy is the best undetectable Android spy app. With this innovative software, you can find out everything about your target device, without the phone's user ever knowing. You can read SMS, get GPS location, track social media, monitor calls, and much more. It also has a keylogger, which will allow you to read every keystroke ever typed on the device. mSpy will allow you to:
Pros:
All-around spy app with the most features that work on Android devices
Up-to-date software with an approachable interface
Provides solid assistance using a complex approach: educational and implementing technology
Helps to identify the cyber-bulling
Blocks the trigger
Twice as cheap FlexiSPY Premium
Cons:
Has slightly fewer features than FlexiSPY Extreme
How to download mSpy
If you want to install an undetectable spy app for Android such as mSpy, follow these steps:
Head to the spy app's official website and purchase a license.
Get hold of your target device and make sure you have access to it.
Log in to the website and download the software onto your target device.
It is that simple. Once the software has been installed, it will remove its launch icon and operate in stealth mode. It will start sending all the information on the location of the device and more to the spy apps servers. If you want to access the information, log in to the website, using your mobile device or computer. As long as the license is valid, you will keep receiving information.
Highster Mobile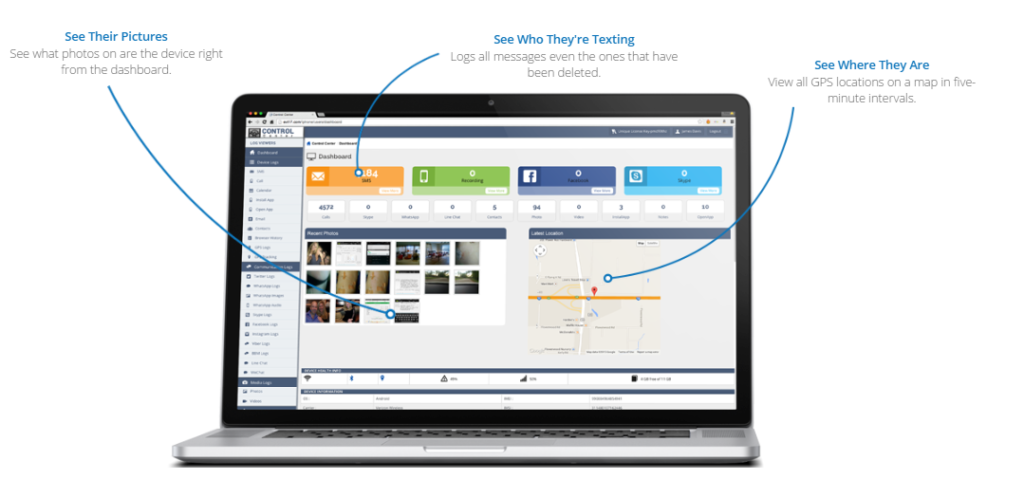 Highster Mobile is also one of the best undetectable Android spy apps. It will give you remote access to your Android: all texts, all calls, the device's GPS location, WhatsApp, or Facebook messages. You can monitor photos, videos, browser history, emails, and more! Highster Mobile is compatible with all Android devices.
Highster mobile will let you:
Read all text messages sent and received, even deleted messages
Track GPS location
Access contacts and calls
View pictures and videos 
Read messages on Twitter and Snapchat, view private profiles on Facebook, see Instagram posts
Access browser history 
Pros:
Cheap monthly package
Runs in a stealth mode
Cons:
Doesn't offer a yearly package/discounts/coupons
Download Highster Mobile     Read Review
FlexiSPY Extreme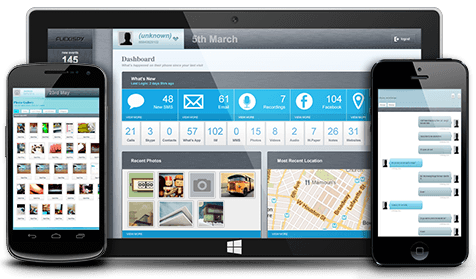 If there is one Android spy app with more features than mSpy, it is FlexiSPY Extreme. In addition to all the features (such as track GPS, call history, the browsing history, log keystrokes, social media monitoring and much more), you will also get several Extreme features. These will let you listen in on calls and record calls, even calls made through WhatsApp, Messenger, and other communication apps. You will also get remote access to the phone's camera and microphone.
FlexiSPY will let you:
Receive call notifications whenever someone calls the device
Listen in on calls
Record calls
Record the surroundings using ambient recording
Take remote photos
Make remote videos
Send SMS from your target device to any number
Receive screenshots
Pros:
All possible spying features are available
Runs in a stealth mode
Accurate information
Cooperative Customer Support
Cons:
Download FlexiSPY Extreme     Read Review
Hoverwatch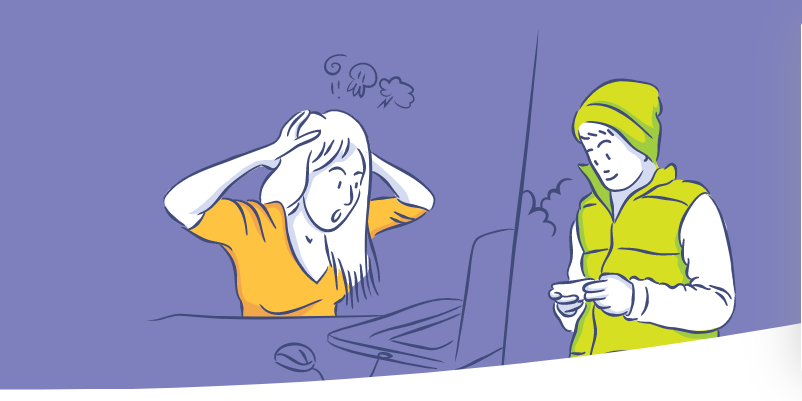 Hoverwatch is an undetectable Android spy app for parents. Children will not be able to see it or remove it from their phone. You will get constant updates on everything the phone's user does and where they go. It will track Facebook, Instagram, and Snapchat activity, so you know what kinds of people are contacting your child. It will track browsing history, so you know your child is not visiting the wrong type of websites.
Hoverwatch will let you:
Record SMS
Access call history and audio
Use camera remotely
Track locations
Monitor WhatsApp, Facebook, Snapchat, Skype, Telegram and Instagram
Track internet activity
Access calendar and contacts
Pros:
You can monitor multiple devices with the same account (perfect for businesses or families)
Cost-effective (great functionality for an affordable price)
Invisible
Cons:
Fewer options to mSpy or FlexiSPY
Manual installation of a software
Download Hoverwatch     Read Review
Spyzie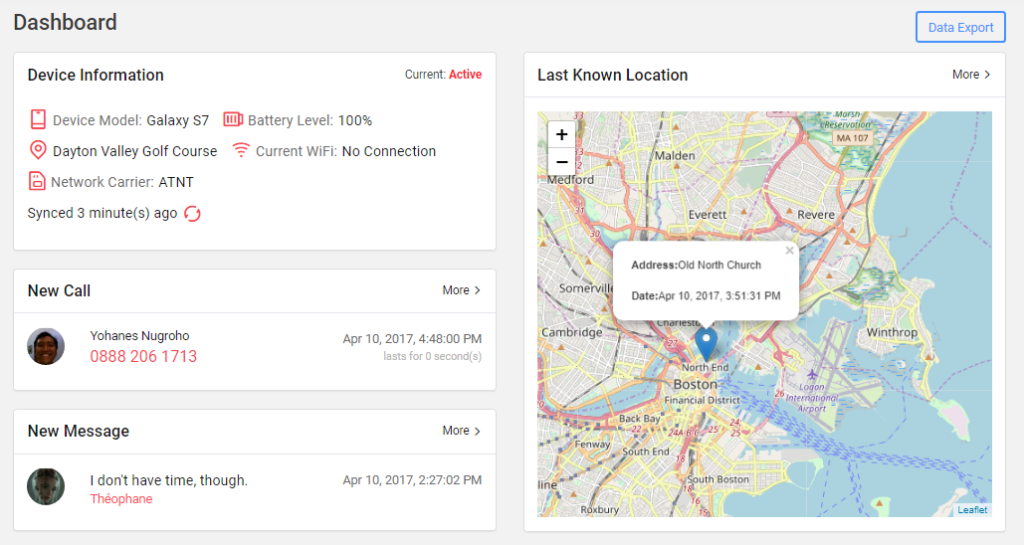 Spyzie is also one of the best spy apps for parents. Spyzie has recently had an upgrade, making it an even more powerful monitoring tool. It is very fast, with very little data syncing delay. It offers detailed social media chat monitoring. It will alert you in real-time in case of abnormal app activity.
Spyzie will let you:
Track WhatsApp, Facebook, Instagram, and Snapchat
Capture Screenshots
Access call logs
Read messages
Export data 
Receive alerts
Track location
Keep track of everything types with the Keylogger
Track Browser History
See everything on a timeline
Browse photos and contacts
Pros:
Cheaper than mSpy (more family-oriented than business-oriented)
Cons:
An outdated and inconvenient interface
Inappropriate customer support
Limited Functionality: sometimes makes your phone shut down
WebWatcher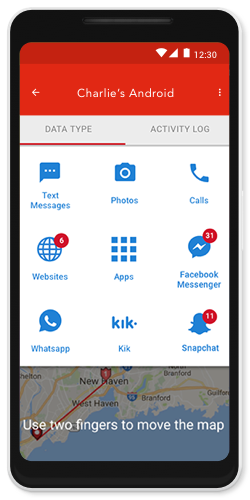 WebWatcher is one of the best Android spy apps for parents. You can install it easily in less than 5 minutes, and no rooting is required. It is discrete and tamper-proof, meaning it will not be easy for your kids to find it or remove it. It is compatible with all modern Android devices. You can try it for free, making it the best free undetectable spy app for Android.
WebWatcher will let you:
Read SMS 
View deleted texts
Take automatic screenshots 
Browse photos 
Track website history
View call log history
Track GPS location
Monitor Instagram, TikTok, Facebook Messenger, WhatsApp, Kik, Viber, and Snapchat 
Monitor App Usage
Pros:
Detailed reports of online activity
Free trial version
Cons:
Limited monitoring for various chat apps and social media platforms
Installation requires disabling antivirus programs