How to Tell If Your Cell Phone Is Being Tracked Tapped or Monitored by Spy Software
Modern technologies give us just unlimited possibilities. Just not that long time ago, we were afraid our landline phone to be wiretapped, and today we're trying to protect each device that helps us in a daily routine 24/7.
If you are reading this article, you probably want to learn how to tell if your cell phone is being tracked, tapped, or monitored and see whether it is possible to spy on cell phone activity.
We will provide you with all the tell-tale signs that may alert you someone is tracking your cell phone without you knowing. Sometimes these may be just subtle spots; anyway, you can try them out.
How to know if your phone is being tapped?
Being spied on is very scary. The worst thing about it that the authorities aren't the only ones who can spy on your devices. There are a lot of hackers and other similar threats lurking around the corner and waiting to extract personal information from you.
If you'd like to know how to tell if your cell phone is tapped or detect a keylogger on your iPhone, it doesn't mean you should be an expert, all you need to know are just several indicators.
Odd Cell Phone Behavior ⁉ 
Many people notice that their phone suddenly lights up, shuts down, or makes random beeping noises. From time to time, all cell phones can do strange things.
However, if you notice these activities frequently, that might mean that you have a spy app on your cell phone.
Abnormally high data usage ⬆️
If you find your data usage has suddenly gone up, the chances are that a hacking program is tracking your сellphone.
Usually, low-tech spy apps require a lot of data usage to send the collected information to the source.
Try a complete reset of your iPhone directories program in this case.
Odd background noise during calls 📣
Another tell-tale sign that someone taps your phone can be in the form of unusual sounds during calls. What does it sound like when your cell phone is tapped?
Well, you may hear background noise, beeping, echoes, or listen to another voice speaking apart from yours and the person you are talking to. If your сell phone is being monitored by surveillance software, then you are likely to hear such sounds.
Unexpected text messages 💬
Unexpected text messages with incoherent symbols are yet another plausible sign that your phone is being tapped. Spy software often uses secret coded messages to collect your data usage.
If you're receiving this type of text message frequently, then you might have been hacked by texting you.
Decreased battery life 📵
Have you noticed your battery needs charging all the time? If a spy app was installed on your mobile phone, it increases your battery usage, and it loses juice much faster.
It's possible someone got access to your mobile device. However, keep in mind that your phone battery power life diminishes over time. So, even if you notice an increase in battery drain, it doesn't always mean that you're being spied on.
Increased battery temperature 🌡️
Increased battery temperature, even when your phone is idle, can point to hacking software that is operating silently in the background. Of course, this method of spyware detection is not among the most accurate for detecting spy software.
However, if you do discover that your сell phone battery is being drained at a faster pace, you might want to check that out.
How to catch someone spying on you?
Manage Android Settings
If you're an Android user, the first thing you should never do is to give up rooting your Android device. By rooting your Android, you are removing OS restrictions to gain superuser access. This is very risky because:
You can receive unwanted over-the-air updates
You're leaving your cell phone vulnerable to Android hacking apps
You're enabling malicious apps to install other malware on your phone
You can perform this quick check to see whether there is some weird spy software or malware installed on your cell phone. The method is suitable for a newer OS version.
Step 1: From your home screen, open the app drawer and select Settings.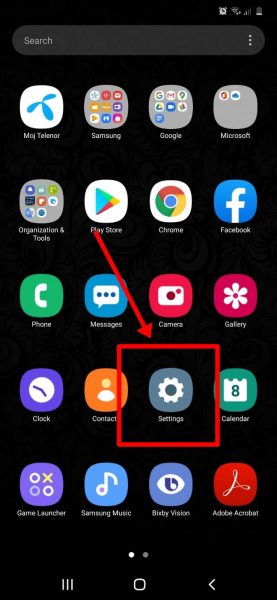 Step 2: Locate the App management option.
Step 3: Select to view All apps.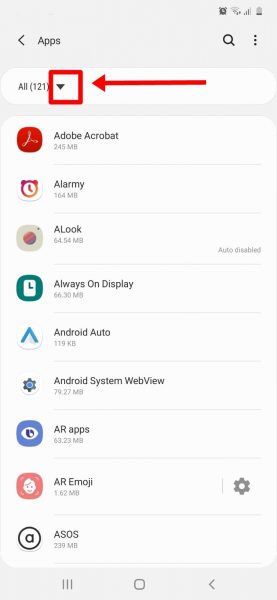 Step 4: Thoroughly check the list and look for anything that has the word ''spy'' in its name, or something that has a weird malware-like name. If found, delete it.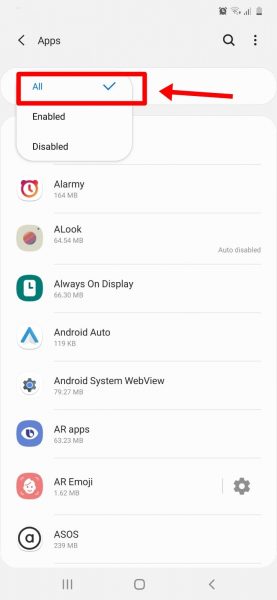 Another considerable preventative measure is to limit app permissions to install other software from unknown sources. Here's how you can do that:
Step 1: Open Settings.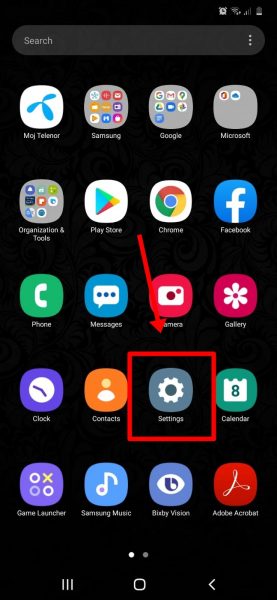 Step 2: Locate the Biometrics & Security option.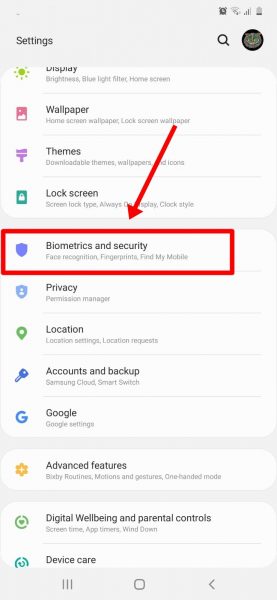 Step 3: You will see a list of all apps and permissions. Open each one and modify the settings if needed.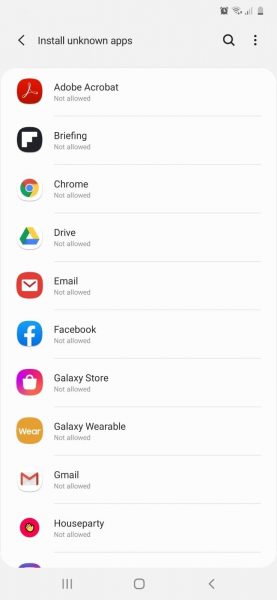 Step 4: You can do that by sliding the bar.
Manage iPhone Settings
Just like with Android devices, which become vulnerable through rooting, iPhones are equally as vulnerable when you jailbreak them. Jailbreaking means that you're removing all iOS security restrictions that were imposed by Apple. You shouldn't do this because:
Jailbreaking makes it much easier for hackers to install spy programs on your phone.
It leaves your iPhone vulnerable to malware.
It can expose your personal and other sensitive information.
You can also accidentally brick your cell phone and make it useless.
If you're worried that, somehow, your iPhone has spying software on it, change your iCloud email address and password. Most remote access spying apps require the victim's iCloud credentials, so if you change your password, you will lock them out. Moreover, always install all updates and security fixes.
Step 1: Open Settings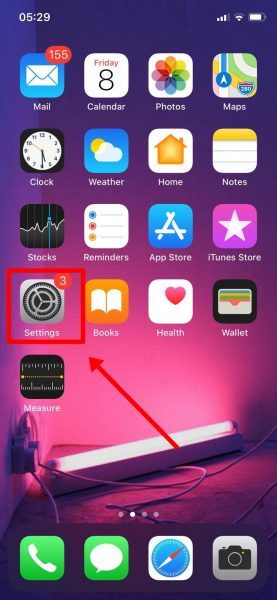 Step 2: Open the General tab.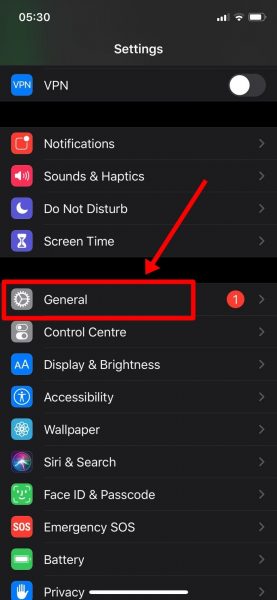 Step 3: Open the Software update tab.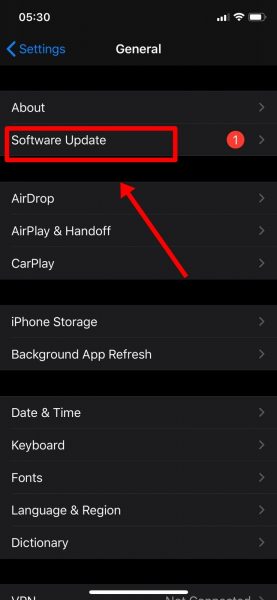 Step 4: Press Install now.
If everything else seems to have failed, then resetting the smartphone to factory settings might be the last way to remove spy apps. It will ensure that all unwanted monitoring software is gone from your cell phone.
Reset Android Settings
Step 1: Open Settings.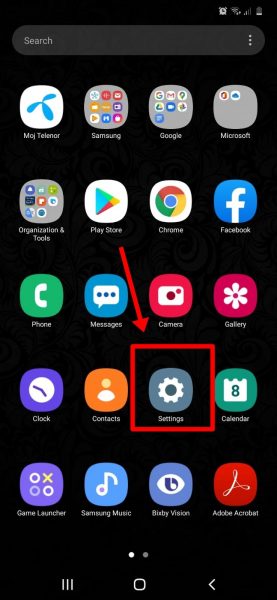 Step 2: Open General Management.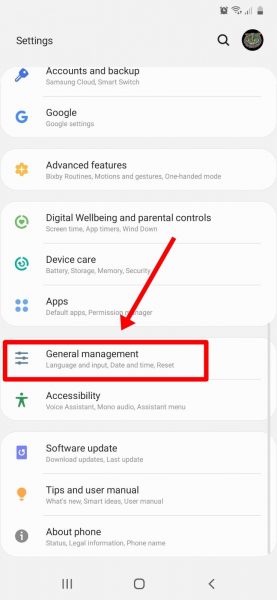 Step 3: Locate the Reset option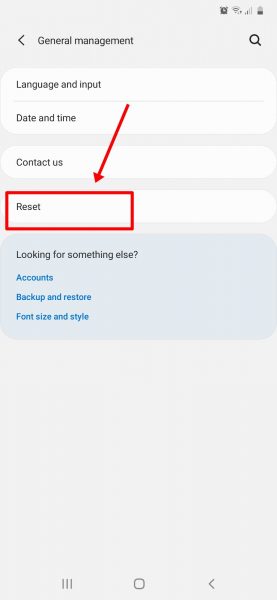 Step 4: Open Factory data reset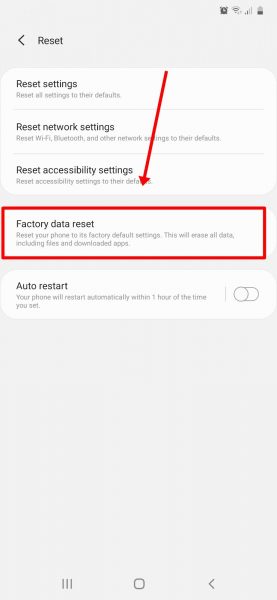 Step 5: Press Reset.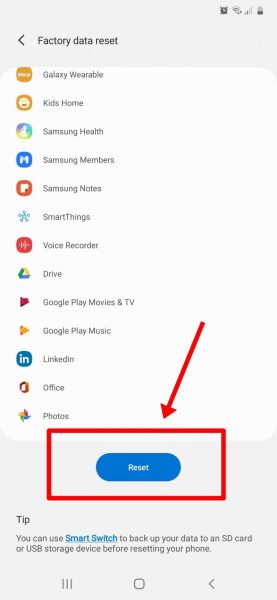 Reset iPhone Settings
Step 1: Open Settings.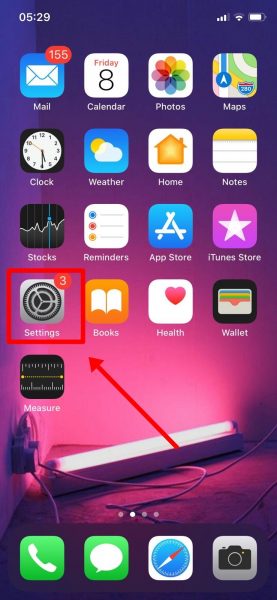 Step 2: Open the General tab.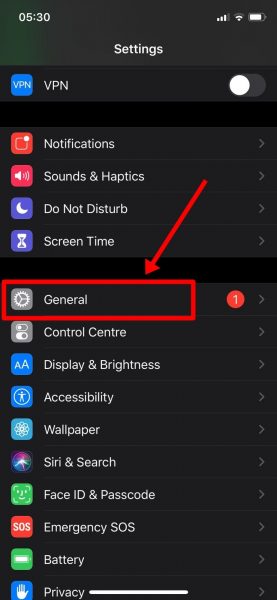 Step 3: Locate the Reset option.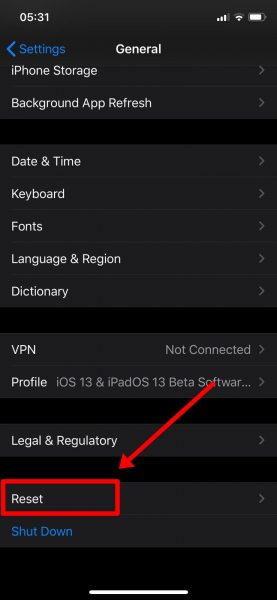 Step 4: Select Reset all settings and Erase all content and settings.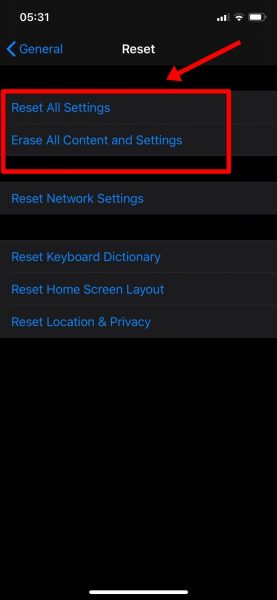 How to check your iPhone for spyware programs?
The methods for checking whether your iPhone has spy software are pretty much the same as the ones we mentioned in the section above. However, there is one additional way that only works on iPhone devices.
Namely, if you notice an app that is called Cydia on your mobile phone, and you have performed any jailbreaking, that means that you're likely being spied on.
If you'd like to check whether you have this app on your phone, perform a quick Spotlight search. Sometimes, though, Cydia can be challenging to detect because it's hidden.
To ensure that your iPhone is Cydia-free, enter 4433*29342 into the Spotlight search field.
If you end up learning that you actually have Cydia on your mobile phone, just delete it or perform a factory reset.
FAQ
Can police tap your smartphone without your knowledge?
Intelligence agencies and similar organizations can only install hacking software on one's cell phone via a valid court order. So, without any permission from the courts, law enforcement cannot legally listen in on your conversations.
Moreover, one of the phone call participants also has to consent to use a wiretap for spying on the conversation. If the police were to monitor the phone without a court order, they could be susceptible to charges of police misconduct.
The thing is that, if you're being wiretapped, the chances are that you won't know about it. However, certain activities can signal that you're being tapped, such as:
Having unknown apps on your cell phone that weren't installed by you
Your GPS location is on even if you had previously disabled it.
Weird sounds during phone calls or hearing voice echoes
Unfortunately, today's cell phones can be accessed via code, which wasn't the case with older mobile versions. That makes it that much harder to detect.
What to do if your phone is tapped?
If you'd like to know whether the authorities had tapped your phone, here's what you can do:
Call this phone number – 101-028-817-709-889-664, then, if you hear a voice that says either "one" or "two," that means that you haven't been infected by tracking software. On the other hand, if you hear "three" or "four," that means that someone is trying to, or already has, gained access to your device.
You can try to remedy this by resetting your phone to factory settings. However, this isn't a guarantee that the spy software will be entirely removed. Moreover, you can also try these methods:
1. Change your iCloud email address and password.
Through spyware, hackers can monitor your iPhone without having to install any specific software.
2. Uninstall suspicious apps
Check your app list and look for anything that seems out of place. Make sure to check hidden apps as well. Spy software tends to disguise its identity, so always thoroughly check all app info.
3. Reset passwords for all online accounts
In case you've been infected with spy software, the chances are that someone had collected all your passwords. Resetting passwords and other security information is a must in that case.
4. Check your bank statements.
Unless the authorities have tapped you, the most common goal of planting spy apps on someone's phone is to steal the victim's sensitive info. If you've ever used your phone to make payments, that leaves enough room for exploitation and theft, check your bank statement for suspicious activity.
If you notice anything, contact your bank and have them block your credit cards. The worst thing about spy software is the fact that it is complicated to spot and that it can cause a lot of damage. So, the key to success is prevention.
💡 Make sure to always have an antivirus solution on your phone to ensure that nothing enters your phone without you realizing it. There are a lot of great service providers on the market, such as Avast, AVG, McAfee, etc.
Why would someone want to tap a phone?
There are many different reasons as to why someone would try to gain access to your phone. The most common ones include:
Nearly everyone has experienced that feeling of suspicion that can't be explained or proven. Some individuals go the extra mile and hire private detectives or tap their landline to ensure that nothing dubious is going on. However, that can get quite pricey, so others turn to spy apps as a cheaper alternative. Spy software can provide jealous spouses with everything – SMS messages, call logs, GPS location, etc.
Although this is not a common practice, some owners use tools to ensure that their employees are working instead of chatting on social media such as Facebook or Instagram. That way, they can monitor the whole team remotely. The most common way to do this is to tap work computers. However, some might take it to another level and try to install a spy app on their employees' devices.
Phone monitoring helps parents with ensuring that their kids are safe when browsing the web. By installing cell phone spy software, they can monitor the children's daily activities on their cell phones and control them in stealth mode.
If you find that your phone or tablet had been stolen, you should take all preventative measures to ensure that no one is abusing any sensitive information from the target device. However, you can easily control unauthorized access. You can use specific tools that allow you to block and delete all data from your device remotely.
How to keep your phone protected?
Although knowing all the tell-tale signs and symptoms of being spied on is beneficial, as we have briefly touched on before, prevention is the best way to ensure that your privacy remains intact. Here are some security measures that you should consider implementing:
1. Always use passwords on your lock screen
Most spy apps and monitoring software require some sort of physical access to your device. If you set up a password, or even biometrics, on your lock screen, you will make things much harder for malicious actors.
2. Never jailbreak or root your devices.
Jailbreaking and rooting might leave your devices vulnerable to different types of malware that can be used to spy on your activities. The safest bet is to give up rooting and jailbreaking completely. However, if you have to do this for some reason, then be extra cautious when installing anything.
3. Use security software
Security software comes in different shapes and forms. We advise installing VPNs and antivirus software. VPNs will ensure that all your online activities remain anonymous and private, while antivirus will ensure that there's no malware on your phone.
4. Don't download apps from unverified sources
Downloading apps from unreputable third party providers is hazardous. Although the downloaded apps might seem okay at first, they are usually laced with hidden malware or monitoring software. Only download apps from verified app stores such as Apple App Store and Google Play Store.
5. Install all updates and patches
Always keep your phone's operating system and firmware up to date. Companies keep up with all the threats, and they simultaneously release updates and patches that will ensure that hackers and other malicious actors don't exploit your devices.