Top 10 Android Parental Control Apps: Reviewed
Forget about system settings and user accounts.
The best way to protect your child from negative internet influence or find his/her lost phone is by installing dedicated Android parental control software or internet filter.
A parent can use any of the apps described below on both phones and tablets. You can set some of the parental control Android-based apps like KidsGuard application on your computers or Bark app which is used in most US schools.
So, what you get are full remote parental controls for Android at attractive prices.
Several of the described control apps can be downloaded for free directly from the Google store. The setup process of most of these apps is straightforward and speedy.
In the end, you receive complete access to your child's phone or tablet content to regulate what he/she searches on Google or tries to download from the internet.
It is also possible to spy on a cell phone without installing control on the target phone.
Make sure your children are living a safe life by applying one of the following approaches…
What are parental controls?
Parental controls allow you to monitor, limit, and even block your children's unwanted online activity to protect them.
Using Android parental control apps, you can easily keep tabs on your kids' web activity.
These apps not only help to establish control over your children's online usage but also protect them from malware.
|Related post: iPhone Parental Monitoring – 5 Top Picks
How do we rate Android parental control & monitoring apps
We have chosen specific evaluation criteria to rank each of the popular parental control apps. So, testing of parental controls for Android was based on:
Installation process. Download procedure, installation process, settings update: was it complicated or easy?
Apps Management. Ability to access target phone's applications or even block the download opportunities.
Filtering. Are the web filtering instruments offered by parental controls Android sufficient to prevent children from viewing irrelevant online content?
Access/Management to text messages. As children mostly communicate using messages, it is essential to allow caring parents to view the content. Do the apps allow blocking suspicious SMS/Facebook messages from strangers? Any opportunity to monitor all types of messengers?
Location tracking. How accurate and fast the chosen app is in identifying the mobile user's location?
Cost. How much is the yearly offer? What about the monthly price?
mSpy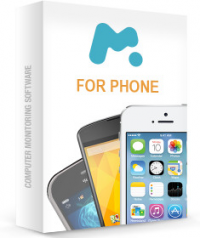 It is one of the best parental phone monitoring apps in the market. mSpy works with both Android and iOS, and provides a complete tracking solution for calls, texts, and social media.
+ Secure payment options during purchase.
+ Advanced tracking using geo-fencing.
+ 24/7 customer support in 8 languages.
+ Offers no-jailbreaking version.
– It does not support Blackberry and Symbian platforms.
Pricing: mSpy plans range from $29.99 a month to $199.99 for a year, based on whether you are going for the original or premium package. And the subscriptions also come with a 30-day refund policy.
Read the full review here.
Highster Mobile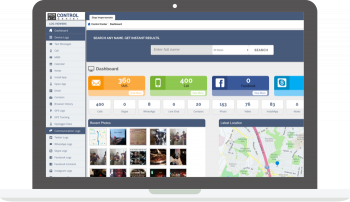 If you are looking for the best parental control app around, then go with Highster Mobile. It is one of the best parental control apps for android. The app records all target activity and displays it on a personalized dashboard that you can access from any device. To read the full review click here.
+ Does not require rooting.
+ One-time payment only.
+ Fascinating social media monitoring for Android.
+ A 30-day refund policy.
+ No Jailbreak needed for iPhone.
– No Free Trial.
Pricing: The Basic option comes at $29.99 (one-time payment), while the Pro edition costs $69.99 (one-time payment). Also, the plans come with a 30-day money-back policy.
Qustodio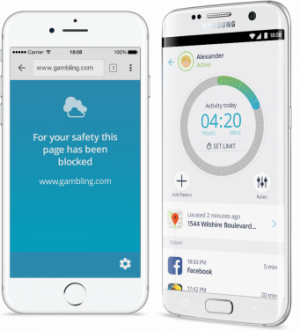 Qustodio is another widely used parental control software preferred by Android users. Probably, this is the best way to supervise your children wherever you are. You turn a digital parent by enjoying simple dashboard, from which you access:
every visited internet page
social media account
messages of all types
phone calls
browser history
Google search request
apps & games
So, you can regulate your child's online experience by staying patient and friendly. The filtering technology of this Android parental solution is worth every cent spent. If you need to watch after a single device and have just one user registered, you may try a free offer.
+ Multi-device availability
+ Browser independent
+ Android panic button
+ Effective social media tracking
– No keylogger feature.
Auto Forward Spy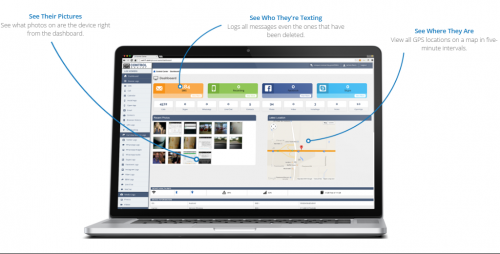 We've focused on online controls; it's time to observe more related spying apps for Android phone or tablet. Auto Forward works on iPhones and iOS, as well. Jailbreak is necessary on Android devices. Also, many prepaid mobile phones can be served.
Each parent who needs spy features in one place should try Auto Forward Spy. Developers provided it with various features. Those are the ability to track messages, e-mails, multimedia files, GPS location, social media activity, and internet browser actions. By the way, specialized diagnostics and 7 access to the web history is something that makes Android Auto Forward Spy stand out! Also, the app has a one-month full refund guarantee.
+ Compatible for iOS and Android
+ Reasonable pricing
+ Good customer support
+ Low install time
– No Screen-time controller
AVG Internet Security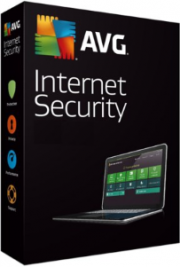 All of us know that tiny AVG logo when we install the corresponding OS. But not every parent is aware that AVG has special spying instruments. So, apply a free one-month trial to check whether it's what you need. No matter if your kid uses its browser or shops on the internet. The app provides both of you with hidden and powerful protection from dangerous links and other common online threats.
Your kid may prefer:
Android
Blackberry
iOS
iPhone
iPod
Mac
Windows
Another system
In any case, he or she receives full protection. In your turn, the developers promise easy access to your child's phone or tablet. It is exciting to watch every step from a single as well as a convenient dashboard. A parent can always update the target Android device on his own for $40.
+ Impressive performance
+ Multiple pricing options
+ Easily customizable
+ Available for Windows, Mac, and Android
– Expensive premium packages
McAfee Safe Family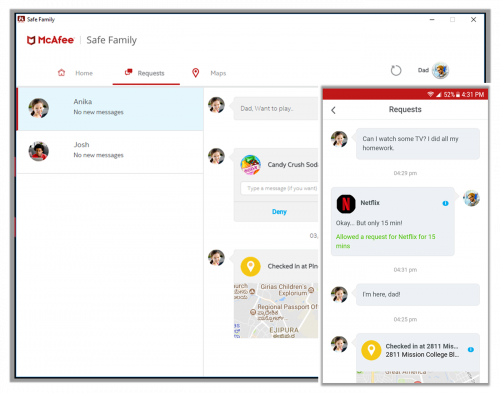 It is one of the best parental control software around. Using McAfee, you can effectively monitor and control your children's online activity.
+ Comprehensive Tracking
+ Screen-time limiting options
– The free version includes limited features
Pricing: McAfee is available for $7.99/month and $49.99 annually.
ESET Parental Control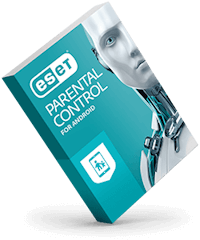 ESET is not just a reliable, time-tested PC security solution: it's a highly rated (7/10) competitive parental control app at a reasonable price. Set up ESET without obstacles on the target device. Enjoy filtering and time restriction options developed to protect children.
Mind ESET does not have the opportunity to control social network content. It does not have location history. Powerful apps management/control apps, along with 24/7 client support and rapid location tracking, make parents around the world enjoy this opportunity!
+ Simple setup process
+ Geofencing with notifications
+ SOS emergency message
+ Parental reporting
– Doesn't support iOS
Norton Family Premier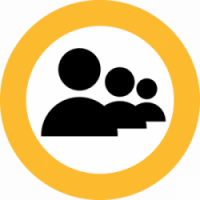 Buy/download popular software from Norton to access attractive opportunities:
Speedy, accurate location tracking
Web content filters to avoid violent/gambling content
Ability to create web filters based on the age group or other specifics
+ Affordable
+ Can connect to an unlimited number of devices
+ Cross-device settings portability
+ Easy location tracking
– Doesn't have a free version
Kids Place
Parental controls Android has the Kids Place app on its list; it is compatible with some other platforms. The primary purpose is to limit the way children use mobile devices. There are custom modes; Kids Place supports multiple user profiles.
It allows blocking online content parents to consider invalid. The app makes it possible to monitor incoming/outgoing phone calls and different types of text messages. Many Google customers define this application as a revolution in the field of control & monitoring software.
+ App cannot be disabled
+ Rich feature set
+ Customizations allowed
+ Auto-locking feature
– Needs physical access to the target device for settings changes.
FlexiSpy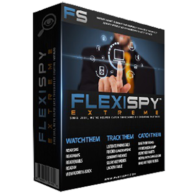 FlexiSpy parental control software is known for its diversity in terms of both features and compatible devices. Except for Android, a parent can download and use it on Blackberry, iPad, iPhone, and Symbian to monitor a plethora of chat sessions in many popular messengers.
Of course, the parental solution allows overhearing phone calls. Also, you can listen to all background sounds, taking photos or shooting videos from the target device, capturing passcodes, recognizing a location, etc.  Read a full review of FlexiSpy software here.
+ Great tech support
+ Trustworthy purchase process
+ Remote installation facility
+ Multi-platform availability
– Needs a fast internet connection
Installation process guide: How to set parental controls on Android phone
Many users want to learn how to set parental controls on Android phones; they can easily manage settings once the tool is installed.
Initially, add a new user account. Android 4.2 as well as up possess additional user accounts; install the kit with personal one to come up with one more report for kids. You can create several user accounts to switch them.
Lock down the App Store/Google Play store to ensure that kids view and get content appropriate for their age. Don't let your children waste vast amounts of money on useless apps by filtering content & preventing purchases.
Don't forget to disable 3rd party apps that can be downloaded/purchased from other resources; the settings like that are turned off by default, so turn them on in the settings.