mSpy is considered to be one of the most popular applications used to control mobile activity. In the following mSpy review, we will discuss the necessity to install mSpy for employee monitoring, mSpy features, and benefits. It is important to note that, unlike most other monitoring software, mSpy is compatible with android and iPhone operational systems.
Why is the Need to Use mSpy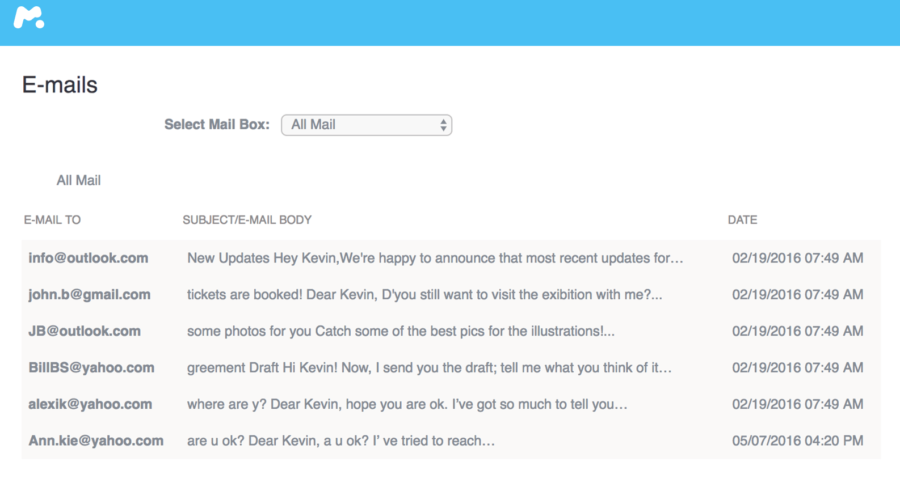 Many companies complain that the performance of some employees dramatically drops without any reasons. They think the main problem lies with employees' inability to manage their time efficiently, but statistics shows that the problem goes far beyond this. If your company experiences the same problem, you need to understand the real reason.
The popularity of the social network, various messengers, and unlimited access to the Internet is the real reason why your workers show a lousy performance and do not meet deadlines of specific tasks. The particular business might also face information leakage and disclosure of sensitive information which severely damage the reputation of a company and might even lead to a complete disaster.
The question that arises is whether it is possible to control workers and prevent such problems? Luckily, state-of-the-art technologies offer a wide range of apps and tools which can be used to check how your employees spend time while being at work. mSpy is one of such apps. It is a convenient and user-friendly tool with multiple functions which allows users to receive information about the most critical computer activities.
Use mSpy to Track Computers
Some companies prefer not to bother and ban social networks such as Facebook and various applications like Skype. But it does not help much as employees start using their phones and other electronic devices to check messages and chat with friends at work. If you are not sure that your workers spend their time doing what they have to do, you can check it in different ways by using features of mSpy:
Keylogger. This function allows you to check what a worker has been looking online or has written to someone. Keystrokes history is kept even if it has been deleted. This feature not only helps to understand whether your employee is working. But also whether confidential information is being shared with third parties.
This feature is useful not only for businesses but also for private usage. Just imagine how much it will help parents protect your kids from suspicious contacts and harmful information.
Screenshots. The mSpy phone app takes screenshots and provides you with info on desktop activity. You cannot be sure your workers do not close certain websites in browsers when they see their boss approaching. But with mSpy cheating will be impossible.
Monitoring users' activity
Most big businesses provide their employees with corporate cell phones. It is convenient, but some workers misuse corporate network and start using phones not for business. It has many other functions and gives even detailed information on received emails, apps usage, and installation.
Application usage and installation. Individual companies use only licensed software and prohibit the installation of any other apps. Those businesses that do not want to risk prefer controlling their employees and check what applications were running or installed. It increases Internet safety, protects your business, and eliminates leakage of sensitive information.
This feature also provides insight into the usage of apps which are allowed to use. For instance, you use Skype for business, but you are not sure that your staff uses it only for business matters. If people chat online and spend their working hours inefficiently, you will easily find out about it. mSpy collects info about all chats. It includes data on received photos, profiles, pictures, videos, etc.
Web mailer. mSpy has Web mailer which gathers datum on all emails collected from different mail services and browsers. It is possible to use an internet filter and pass information by heading, address, content, attachments, etc. In such a way, you will always know what your employees are up to: when certain documents were sent and whether corporate mail is used correctly.
Corporate cell phones usage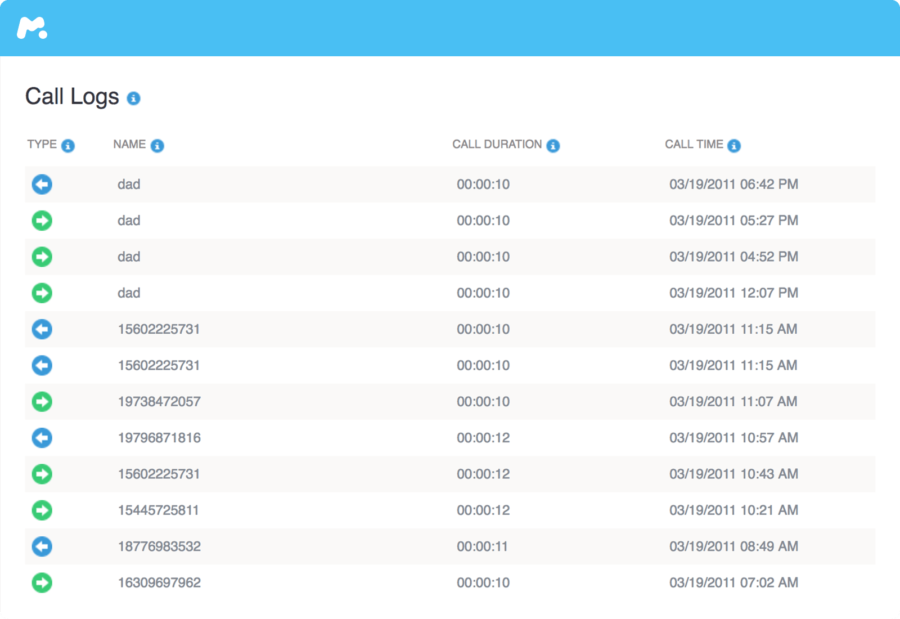 Use mSpy to monitor the usage of corporate phones by your staff:
Incoming/ outgoing calls. The mSpy phone app allows you to track all received and made calls on each mobile phone which belongs to your company. Information includes duration and timestamp.
Text messages and emails. Monitoring software gathers detailed information on text messages and of each target phone. You can also check whether your staff is sending private emails using corporate phones or disclose any confidential information.
Track location of your employees. The mSpy app developers confess – one of the most frequently used features of the mSpy app is tracking the location of a particular phone with the help of GPS. This feature allows business owners to track whether workers are really out of the office on business or they skip work. But it is equally popular among people who have kids. With mSpy, you can check where your child is and that he/she is safe.
The mSpy Phone App Benefits
If you still hesitate whether you should purchase the app, take some time to study its official website as it includes a lot of information about the app advantages. The site is incredibly simple in navigation. The homepage contains links to products, their description, compatibility, and FAQ section. It gives answers to the most frequently asked questions of customers. There is also a live chat to provide customer support to those who have additional questions.
If you have finally made up your mind, install the app right now. See for yourself how useful it can be for your business and home. To start using mSpy, visit mspy.com website. Select one of three suggested packages. Choose basic, premium, or bundle kit. This selection allows you to buy only a set of features you need. At a very reasonable price, you get an excellent monitoring tool which protects your computer and your phone.  If you are still deciding, check reviews of best cell tracking apps to select the right app which best suits your needs.