We are a company of experts and specialists who take pride in lending their knowledge to all interested in cell tracking and monitoring employees' applications.
Our website is your reliable source of information where you can find the most useful content related to the latest hot topics on the internet. We also understand that while you are using our website, you're trusting us with your information. That's why we created privacy policy to put you in control.
We position ourselves as a company that puts safety before anything else.
Online security and privacy have never been more critical, especially in the modern digital world.
Since so many people spend significant amounts of time surfing the internet, the need to understand technology, cybersecurity, and threats that go with being online has become paramount.
On the other hand, we fully understand that professionals need knowledge regarding technology and the internet to run their business, manage employees, and everything in between.
With exceptional knowledge and background in IT, we offer our expertise, knowledge, and services to both professionals and frequent online visitors.
That aside, we also take pride in having a vast and professional experience in areas like spying apps and parental control software.
Our team members are writing experts who write both step-by-step guides and how-to articles.
Our team's experience in cybersecurity and due diligence dramatically helps us to share the most accurate and up-to-date content, and share sometimes hidden information that might shed some light on things that our readers didn't know or have eluded.
We take your safety very seriously, and that's precisely why we've decided to dedicate our website to step-by-step guides and how-articles to help our readers understand everything they want to know about technology, internet, online privacy, etc.
Our mission is to inform our readers on various cyber threats, the latest advancements in technology, and other related industries, how to maintain their privacy online, and so much more.
More importantly, since we're all IT experts ourselves, we take pride in delivering only the latest, up-to-date, and accurate information about everything IT-related.
Let us become your most trusted, abundant source of the most precise information.
Learn all about IT, the internet, and your online safety to protect yourself, your business, children, loved ones, and employees.
Our Team Members
Our team members are fully dedicated to providing insightful and informative opinion pieces, analyses, reviews, and news on a wide range of topics related to medical and scientific breakthroughs, as well as technological innovation.
Each of our experts follows rules that apply to standards and values that our publications represent.
Anjelica Rivera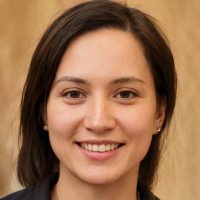 Our leader and owner, who specializes in cell-tracking, online monitoring, and cybersecurity, decided to start this website because she felt that more people needed to learn about the dangers lurking on the internet.
With almost 10 years of experience in the field, Anjelica is fully dedicated to writing the latest news about spying apps, spyware, cybersecurity, threats, hack attacks, and more.
On top of all that, in her role as a business owner, she always looked for effective ways to monitor employees. This has given Anjelica a lot of hands-on knowledge.
If you worry about the safety of your children or your company, her articles are just what you need to keep them protected, especially when they're coming from a highly educated woman with exceptional IT wisdom behind her back.
Isabel Clark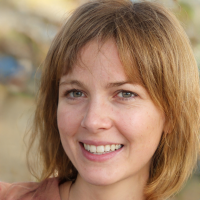 With seven years of experience in the IT sector, a master's degree, and two teenagers to worry about, Isabel developed a deep understanding of internet technologies and cybersecurity.
Since the online world is continuously subjected to digital transformation, she felt compelled to let the world know what they can expect each time they go online.
Since the younger generations are raised online, kids need to know how to protect themselves from online bullying and similar threats.
As both an IT expert and a caring mother, Isabel covers the most critical topics amusingly, helping even the readers with no knowledge in technology or science, understand the nerdiest of details.