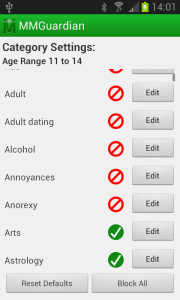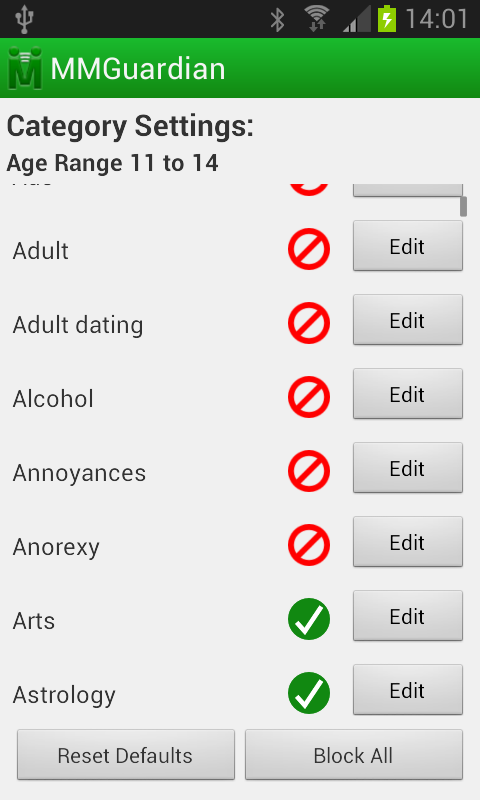 Modern parents have a perfect opportunity to protect their kids from online and real-life dangers. With the help of MMGuardian, it is possible to control your children whenever they are.
Choose MMGuardian as your parental control software
To forget about that disturbing obscurity, just install MMGuardian on your kid's mobile device such as cell phone or tablet. This parental control software has all the options a modern parent requires for constant remote and effective spying and control.
This program offers a comprehensive set of various options aiming this application very flexible. It means you can use MMGuardian while your son or daughter grows and matures. The list of features offered by this great parental control app makes it flexible tool. You are able to manage the application and its performance remotely via your own phone app or special Parent Web Portal. Here you will find accurate reports about the target phone usage and its owner's location.

Besides that, you can also:
Control any app on the phone separately
Block any inappropriate content, application, website
Monitor all text messages and calls (incoming and outgoing)
Control web browser history
Track your kid's location in real time
MMGuardian working principles
MMGuardian is nothing special in case we are talking about the installation process. Modern spy app market is full of various parental control applications such as McAfee Security, AVG Internet Security, Auto Forward Spy, and many others. MMGuardian offers a simple installation process that will surprise all the skeptics. If you are afraid of constant upgrading the spy app by yourself or long minutes of the installation itself, you may calm down. It will take you just a few minutes to install MMGuardian on the target phone. And you will need to grab your child's device in your hands just for one time.
Then you need to register your own account on the official MMGuardian website. There you will find your control panel and nine sections:
Lock
Time Limits
Commands
App Control
Track
Call Block
Safe Driving
Monitor
Settings
To start your tracking activity, you don't need to set any special points. Just identify your phone number, email address, and unique password. The user may identify few admin phones for just one target device. You will receive all updates about location and status by SMS. You may lock the application with a unique password preventing its uninstallation by any other user.
Why is it so special?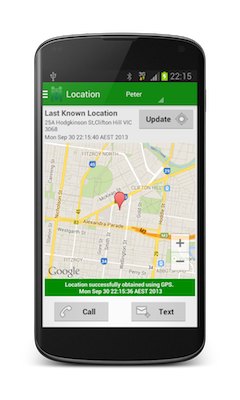 MMGuardian may seem just another parental application. It has lots of common features, but what makes it really special is its reliability and great blocking opportunities. That what differs it from any other spy app on the market and makes an ultimate parental control soft.
While most applications on the market offer GPS tracking and SMS monitoring functions as their best ones, MMGuardian deals with something more interesting and useful. If you are a parent, you should know how hard it is to protect your kids from that wave of inappropriate content and cyberbullies. This is the problem of our time and the app we are talking about today offers a perfect solution. You can block anything you want on your kid's device with just a few taps on the screen of your own phone.
You may try trial license to make sure this phone monitoring tool fits your requirements. It is a perfect chance for you to meet the parental monitor and learn all its features and advantages. Then to use it in full mode and constantly you should purchase an official license. The price of the application is not the highest one in the industry and can be easily compared with the others.
What is more important, this app is totally compatible with two the most important and popular operating system these days – iOS and Android. Another great advantage of this application is also about operating systems. You can use the program on your Android phone while your target device is iOS powered or vice versa.  Let's talk about other advantages of MMGuardian below.
Benefits of MMGuardian for Android and iPhone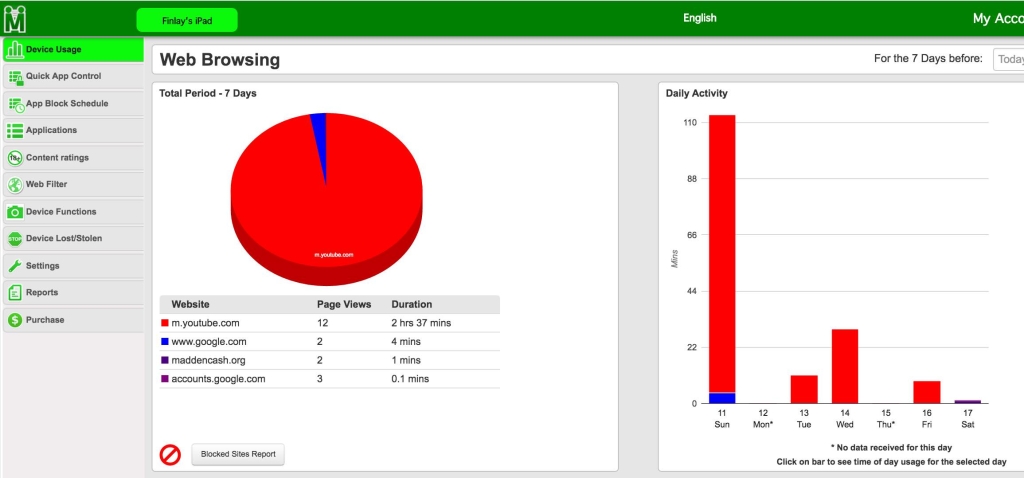 Set Time Limits to prevent excessive use
As an administrator of the target phone, you can lock it remotely in some certain time extract. For example, when your kid is in school, you can lock his or her device until the classes end.
Block Apps including WhatsApp, Facebook, Instagram and PlayStore
If you still want to be able to reach you kid at school, but don't want him to play with social networks, you can block those apps.
Block inappropriate content and websites
Enable Filter function to find and block all the inappropriate resources. If you don't want you kid to face any adult or violent content, just set some limitations in a web browser.
View web browsing history
You may easily find out what websites your child likes to visit and block them if it is necessary.
Block certain words and phrases
This is a perfect solution against cyberbullies. Just set keywords that you want to be locked with the entire SMS or another text message.
Control and block incoming and outgoing phone calls
Enable this function to protect your kid from unnecessary phone calls. Set limits of those who can speak to your child and when.
Control and block SMS and other text messages
The same thing is also useful for incoming and outgoing text messages. There are details available such as time, duration, date, number, etc.
Typical parental control and family locator apps function, but still very useful. This is a perfect solution to minimize any risks and worries about your child's location after school or even in another country.
Comprehensive reports and alerts
MMGuardian offers few types of reporting. All they are accurate and totally confidential. You are all to view all the details about target phone usage.