iPhone Parental Monitoring Software – 5 Top Picks
Are you worried about how your kids use their iPhones? If you notice increased online time, a sudden change in behavior, or lower marks at school, then it is time to consider an iPhone spying app. There are just too many out there, so we decided to save you some time and picked 5 market leaders for you:
How to Set Up Parental Controls on iOS
Built-in parental control settings by Apple allow you to manage apps installed on your kids' phone, limit screen time, filter web content by ratings, and restrict some functions like LTE or Apple Pay.
Restrict Device Access
Begin by creating a passcode only known to you if you don't want kids to access the phone without your permission. To do this, go to Settings > Touch ID & Passcode > Turn Passcode On and decide what children can access without the passcode in the settings below.
Limit iPhone Screen Time
With this essential feature, you decide when and how much time your kids are allowed to spend with app categories like games or social media. It's also possible to block specific applications completely.
Navigate to Settings on the kid's iPhone;
Hit Screen Time and Turn it on;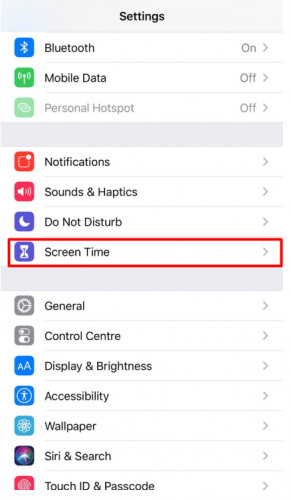 Select preferred content and privacy restrictions;
Create a 4-digit passcode;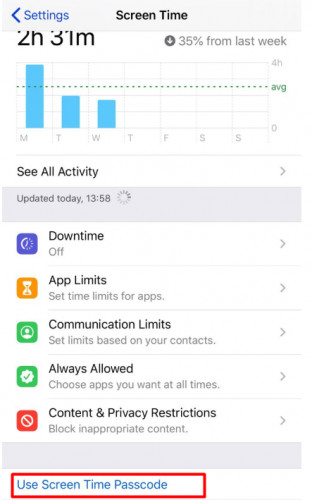 Confirm the code by re-entering it
Track Location Using Apple Maps
After that, you can also turn on location tracking, using Find My pre-installed software:
Make sure the location services are on;
Then open the Find My app on both your and the child's iPhone;
Choose the "People" tab and add your kid's devices;
On their phone, agree always to share location;
Add notifications to know when they leave or arrive at certain places like school or home.
The major drawback of these features is that they require physical access to the child's iPhone. You can only activate them manually and directly on the target device. It is highly unlikely that your teen will lend you their smartphone or leave it unattended without passcode in place.
The following 5 iPhone parental monitoring apps, however, can be installed remotely and remain hidden at all times. We've conducted in-depth research to discover these apps, and we're sure you will find them worth a try.
KidsGuard
KidsGuard is a top-notch monitoring app that works without the need for a jailbreak. It allows parents to track the kid's activity across 20+ apps. Installing KidsGuard is super easy and takes less than 5 minutes.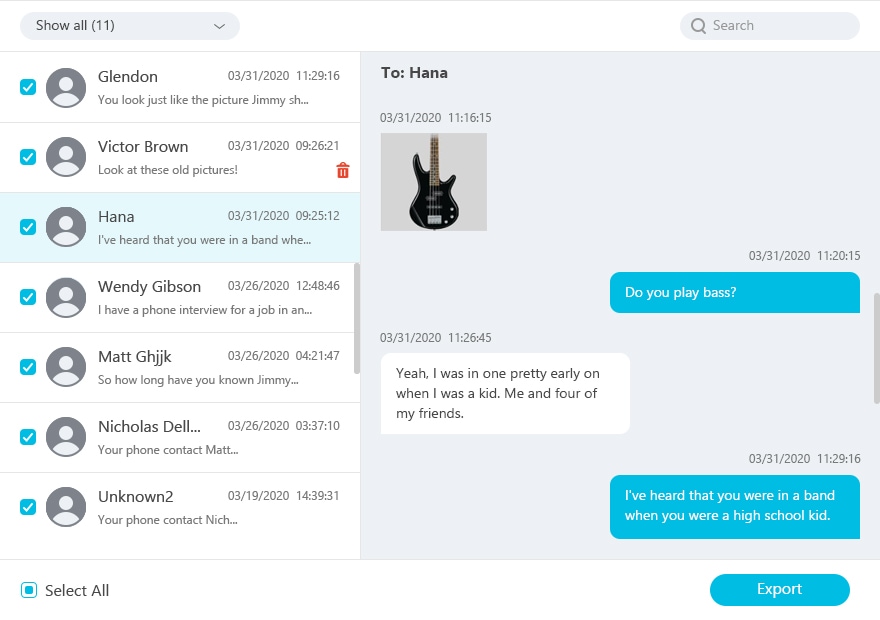 Top Review
"I like it when everything is clear and well-organized. This can be said about the KidsGuard dashboard for iOS devices. Almost everything my daughter does on her iPhone is clearly visible in one place – a neat control panel I can access from any browser. Extremely user-friendly and effective, I highly recommend it."
Key Features
Call tracker monitors all incoming and outgoing calls
iPhone & iPad parental monitoring manages installed applications, contacts, calendar, notes and reminders, voice memos, Apple TV, and all media files
Text Spy lets you know who texts your child.
An IM tracker scoops all data from chat apps WhatsApp, WeChat, LINE, Viber, QQ, and Kik.
The web history & bookmarks section allows you to understand your child's browsing behavior.
Pros & Cons:
The app is 100% invisible
The installation process is super easy
Supports multiple languages
Doesn't require a source app to function
Supports the latest iOS versions
Can view even deleted data
Monitors only a single device at once
The provider doesn't offer free trials
mSpy
mSpy offers robust features like tracking websites, messages, and social conversations. The unique thing about this app is that it sends reports online that are accessible on separate devices.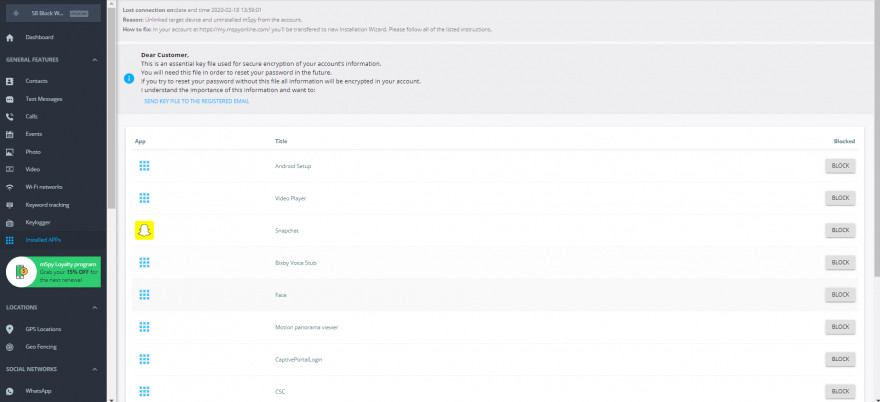 Top Review
"When I started looking for an iPhone parental control app, my friends unanimously suggested mSpy. First, I didn't understand what the fuss about it, but then I simply entered my kid's Apple ID credentials and starters monitoring. It's an unbelievably beginner-friendly app with lots of useful features that don't require any jailbreak. mSpy is quite a find for me as a busy, not exactly tech-savvy mom."
Key Features
Keylogger: It records all typing strokes, including passwords and notes.
Access to Calendar and Call Logs: Sees all telephone communications and accesses the calendar events.
Location tracking: Put a GPS tracker to see where your child is at any given time.
Text Message and Email Reading: Accesses any received, sent, or deleted text messages and emails.
Social Media Tracker brings 10+ most popular social media apps to you in plain sight.
Pros & Cons:
It is safe and hidden
You can choose between jailbreak or no jailbreak solutions
Pricing of the app is reasonable
Geofencing alerts.
Some features need jailbreak
No refund policy available
Bark app
The Bark app is an iPhone parental monitoring app known for thwarting several school crimes. Using a smart keyword system, it helps parents detect incidences of self-harm, suicidal thoughts, and other dangerous behavior among kids. 5.2 million parents are now using the Bark app to monitor their kid's phone activity.
With this app, a parent snoops on 30+ social sites & apps, giving you broader coverage than ever before.
This app features a dashboard management tool that actively monitors your kid's social media platforms and other web activity. You can learn what they are watching on Facebook and gain access to emails and texts from a central dashboard.
Top Review
"I'm a teacher, and after trying Bark with my family, I suggested we should get this program for our school. The app works wonders, monitoring not only texts and chats but also checking Office 365 and Google Suite for potential issues like violence, explicit content, or signs of depression. We've helped so many children since the software was implemented, without invading their personal space."
Key Features
Powerful category-based web filtering
Text and Email monitoring
Offers Parent control alerts on insidious activities
Facebook and social site tracking
Pros & Cons:
Compatible with a wide range of iOS versions
It sends tips to parents about kids' activity 24/7
Monitors more than 24 social sites
Respects a child's privacy, letting you interfere in potentially dangerous situations only.
7-day free trial
Can't manage child's devices remotely
No money-back-guarantee
Highster Mobile
WARNING:
We no longer recommend Highster Mobile due to shady company practices. Our users have reported that this software is
visible on the target phone.
We have also received reports that they don't issue any refunds and that their customer service is non-responsive. As a high-quality alternative, we recommend
mSpy
.
Highster is a simple to use parental monitoring app with a clean dashboard. You can see every activity (device and communication logs, calls, emails, SMS, and browsing history) on one page.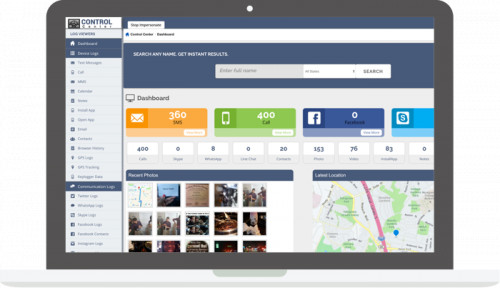 Top Review
"I had been using only free built-in features for parents for a while. I always thought specialized, and high-quality parental control apps cost a fortune. Highster Mobile busted that myth for me. $30 for lifetime use is something almost anyone can afford."
Key Features
Cell Phone Monitoring: Records conversations on social media platforms like WhatsApp, Instagram, Snapchat, and Facebook.
Stealth camera: Gets activated remotely to let you see what your child is doing.
Video and Photo Logs: Allows you to analyze if there are any fishy media on your kid's device.
Browsing History: You can see the sites your child is visiting.
Pros & Cons:
Installs and uninstalls parental control features remotely
One-off affordable payment
Free regular upgrades
No jailbreak required for installation
Long installation process
Cocospy
Try the Cocospy parental control app and know the mind of your kid. Cocospy offers parental control through tracking capabilities, app & keyword blocking, time scheduling, and web filtering.


Top Review
"Don't hesitate to opt for Cocospy. Although there are many other time-proven providers, this one goes to even greater lengths to outrank them. The monitoring features are a treasure to prevent kids from swearing or searching for nasty stuff, and web tracking is more advanced than any other I have encountered."
Key Features
Blocking and filtering: Blocks and intercepts harmful content through web filtering, using comprehensive content categories' system
Activity recording: Lets you see everything that your kid browses on the internet in real-time.
Screen time Parental Control: You can manage the time when you don't want your child to use the phone
Location tracking services: GPS monitoring locates your kid 24/7
Pros & Cons:
App blocking
Ability to transfer iPhone parental controls to a new phone
Safe download on the iOS App Store
Records four weeks' browsing history
Keyword restrictions
Cross-plattform solution
What are the ratings for these apps?
All these software solutions are rated at least 4.5 out of 5 stars. The reason is that they are all perfectly compatible with various iOS versions, easy-to-install and intuitive in use. They all monitor browsing history, social media, messages, and calls like any basic monitoring app but offer unique features like stealth camera or self-harm prevention to boot.
How do I monitor your child's iPhone for free?
In every iPhone or iPad settings, you will find free built-in options to set a passcode, limit screen time, or restrict content. All you have to do is toggle the switches to "On." You will find step-by-step instructions on where to find them at the beginning of the article.
Note, however, that methods of bypassing Apple parental controls are all over the internet. Your kid is no stranger to them, most likely.
If you manage to get the kid's Apple ID and password, you can access their iCloud data at https://www.icloud.com. This option will let you monitor messages, photos, and phone backups. Still, they can simply turn off the synchronization in the settings, leaving you in the dark.
How can I monitor my child's iPhone without them knowing?
The best way to do it is by installing a parental control app like KidsGuard. All the presented apps above let you monitor your child's phone without being detected. Let's see how you can do it on KidsGuard's example. Follow these three simple steps:
1. Sign up
2. Verify target's iCloud credentials 
3. Start monitoring via a web-based control panel
You don't need to manually install KidsGuard Pro on the target iOS device. The app allows you to monitor an iPhone or iPad remotely, by connecting to the iCloud.
You do not need any physical access to the target Apple device unless the Two-Factor Authentication is enabled. That means you require a six-digit verification code to access an iCloud account.
Do I need to jailbreak my iPhone to set up parental controls?
Most of these apps have both versions: for jailbroken and non-jailbroken iPhones. The best way to enable parental controls iPhone is by using no-jailbreaking methods. You should take into consideration, though, that for non-jailbroken phones, the functionality is somewhat limited.