How to Hack Someone's Kik Account: Tips and Tricks
Using Kik Messenger is a popular way of communication for kids and teenagers. Due to many concerns about Kik messenger in regards to child safety, parents are looking for ways to monitor their kids' target Kik account activities or learning how to hack a Kik account.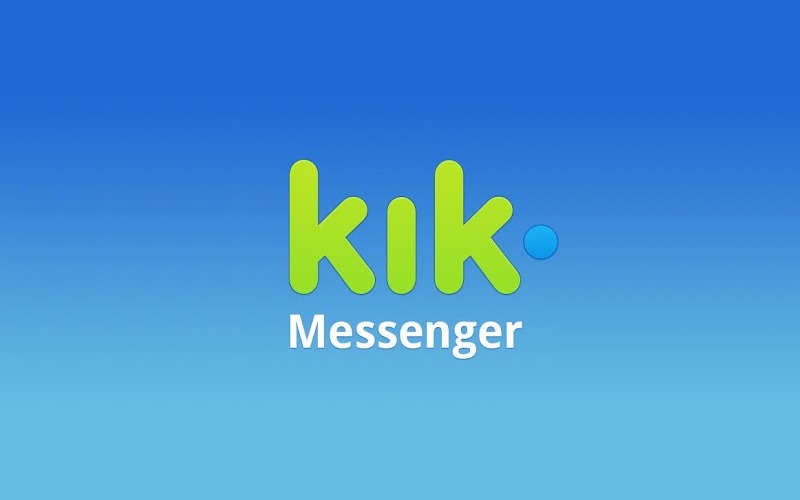 In this article, we will cover some of the most common hacking methods, including:
Using a monitoring Kik hack app to hack a Kik account – phone monitor hacking tools are the most effective licensed software for monitoring your children's Kik account activities. mSpy is among the most widely used hacking software because it offers a lot of monitoring features. It allows you to read all Kik account chats and monitor other app activities.
Using a keylogger to hack a KIK account – keyloggers are another popular way to hack a Kik account. They enable you to track the victim's keystrokes and see everything that they type on their devices. All you need to do is to install a keylogger, such as mSpy keylogger, on the victim's device, and all the keystrokes will be saved and sent to you. You can use it to read messages, find out passwords, etc.
Using third-party KIK hack apps – a lot of websites offer suspiciously third-party apps that can supposedly hack Kik's account remotely and free of charge. All you need to do is install their software and fill out surveys. However, we think that installing and using these apps is extremely risky since most of them are scams or contain malware.
Using Password Reset to hack a KIK account – you can also try to reset a Kik password and access their account. However, to do that, you will either need access to the victim's email address, mobile phone, or know the answers to their security questions.
This article is for educational purposes only. All methods displayed in this article don't require actual hacking. Actually hacking the Kik app, or any other platform, is punishable by law, and we strongly encourage you not to do it. Breaching this requirement could result in severe monetary and criminal penalties.
How to Hack Someone's Kik Messages Remotely?
Here is how to hack a KIK account using a phone monitoring app:
Step 1: Purchase a premium subscription to mSpy to hack a KIK account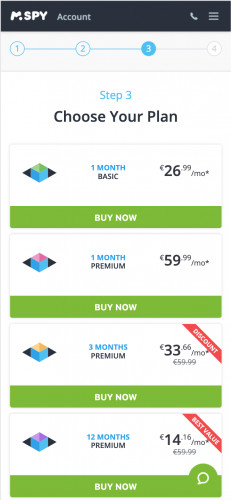 Bear in mind that the app's subscription plans differ in possibilities. If you choose a basic plan, you won't be able to hack Kik account information. You have to opt for either a Premium or Family kit. The family kit will allow you to hack up to three Kik accounts at the same time.
Step 2: Once you've purchased a plan, you will receive a link that will take you to your Control Panel. Enter your username and password.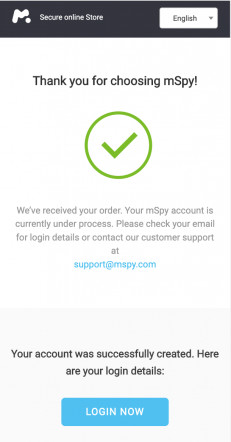 You'll be prompted with a question asking whether you'd like to access an Android device or an iPhone device and whether you'd like to root or jailbreak it. Select options based on your target device model.
Step 3: Gain physical access to the mobile phone, perform rooting or jailbreaking, and install mSpy on the target device as well.
Once done, don't forget to hide the KIK hack app icon. Otherwise, the target will know that they're being spied on and that they have a spy app on their phone.
Step 4: To hack a KIK account, go to your Dashboard, enter your username and password, choose either Keylogger or Kik, and start monitoring the target device activities.
Why Choose mSpy to Hack a Kik Account Without the Target Knowing?
mSpy software offers a dedicated hack Kik feature that enables parents or anyone else to access the targeted Kik account with ease. What makes this particular feature great is the fact that is that covers all important aspects, including:
mSpy keylogger will enable you to track every keystroke from your kid's mobile device. Then, it relays the information back to you.
This particular keylogger comes with a great feature that notifies the parent when a kid is using dangerous word combinations. Users can monitor all target device activity through a control panel with ease and comfort.
The keylogger is compatible with both Android and iOS devices. However, iOS versions 9.0-9.1 and Android 4+ versions will require jailbreaking (iOS) and rooting (Android).
Hack Kik Account with Commonly Used Kik Hacking Tools and Software
Nowadays, there is a wide variety of apps and licensed software that will offer appealing functions, such as offering to hack a Kik account. However, not all tools are great, and a lot of them provide more downsides than benefits.
The common thread for both of these apps is that they offer a free solution and that they supposedly don't require any physical access. However, that is entirely false.
Unless you're a professional hacker, you will need physical access and a legitimate third-party app to monitor the victim's Kik account activity. So, we would advise you to avoid all apps that require filling out surveys before download or that claim that they only require a username to perform the hacking.
Hack Kik Account with Hacker Software
Kik Hack Software is advertised as easy-to-use. It claims that it's free and that all you need to do is to go to the website, fill out a survey, download a .exe file, and enter the victim's Kik username.
However, a lot of customers have complained that this doesn't work and that their antivirus licensed software flags it as malware.
Hack Kik Account with the Kik Hack Tool
Kik Hack Tool claims to be able to crack the password remotely.
All you need is a username and access to the internet. Supposedly, once you enter the username, the app performs an account search and extracts photos and passwords.
Once the search is done, you have to fill out two surveys to see the results.
KidsGuard: App to Ensure Your Kid's Safety on Kik
Kik can be a dangerous place, especially for children. This app is notorious for being a playground for scammers and sexual predators.
So, it's completely understandable that you want to ensure your children's safety by controlling their Kik account activities. Luckily, there are many great apps on the market that come with extensive parental control features.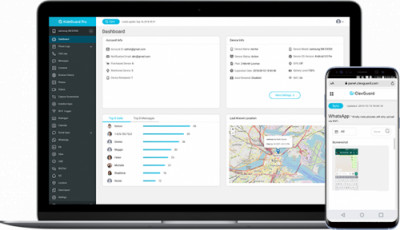 KidsGuard will let you have complete control over what your kids are doing. It comes with an impressive set of features, such as:
Checking phone files on the target phone – photos, videos, browsing history, etc.
Reading text messages and call logs.
Exporting all phone data and saving it on your PC
Social network monitoring – Hack someone's Facebook, Kik, Instagram, etc.
Location tracking
Remote control
It's compatible with both Android devices and iOS devices. Here's how to use it to access Kik and other chatting apps:
Go to the KidsGuard website and sign up for a premium plan.
Select the operating system of your victim's device.
Download the KidsGuard app and install it on the target device.
Sign in and access your account.
Go to App activities, locate the desired app, and that's it.
Can you track someone on Kik messenger?
One tool that users can download and install to hack Kik account is mSpy. Known worldwide as a great software for hacking and spying on other people's phones, it'll become the answer to your Kik hack needs.
Besides, getting it on your target phone is fast and hacking Kik is easy. Bear in mind that you should use the legal software options only. The law generally requires that you only use ethical tools. Violation of this requirement can result in punishment, and you might be held responsible.
Can Kik Be Hacked?
Yes, a Kik account can be hacked in many different ways. The most common way to get a Kik hacked is to use phone hacking apps, but some options include:
Hiring a professional hacker
Using the password reset method
Using a keylogger
Free Kik hacking websites – usually scams