KidsGuard Pro Review – Best Android Phone Tracker in 2021
The following content presents the most sought-after ClevGuard's product — KidsGuard Pro, reliable parental monitoring software that can protect our kids on the Internet.
With this simple KidGuard review, we want to teach our readers to use the app to track calls, messages or social media activity of underage users.
Also, in our brief review, we will provide all the necessary information about features, performance, and price deals the ClevGuard company offers.
Find out more about the app's legal status, terms of use, etc. and read about the pros and cons this service brings.
General Overview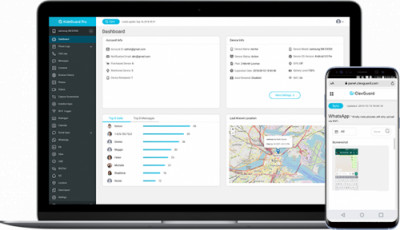 KidsGuard is a product intended exclusively for legal guardians of underage smartphone users.
Its purpose is to filter online content and to spot predators by monitoring texts, contacts, and online activity and prevent or stop cyberbullying and other types of harassment.
The software uses GPS location and modern technology to track the logs, conversation history, and social media activity in real-time.
If you've been wondering does KidsGuard work on iPhone, the answer is yes. It works on both Android and iOS devices.
What are the pros & cons of this software?
When it comes to kids' safety in the digital world and providing the best support for parents, phone tracking can save valuable time and money and prevent large-scale incidents.
Below, you'll find a list of all the pros and cons of using a piece of software such as this one.
+

No root required

–

There is no alert function

+

Supported by iOS and Android devices

+

Access from any browser

+

It is undetectable

+

It is 100% virus-free

+

Encrypted user data

+

Supports multiple languages

+

It has real-time data syncing
KidsGuard features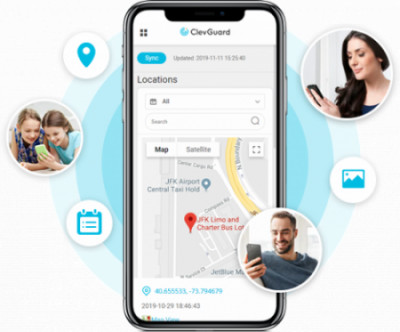 KidsGuard technology includes more than 25 features, allowing the customer to perform multiple remote operations.
For example, you can gain access to the target phone.
This software:
Gives you access to your kid's cell phone, contact list, messages, shared videos, and images;
Provides an insight into browsing history and offers the option to save the content to your device;
Helps to monitor social networks and hacks platforms like Facebook, Snapchat, WhatsApp;
Tracks online interaction of minors on social platforms, exchanged content, contacts with other users, groups, as well as notifications;
Remote phone tracking is also available;
The app uses GPS to find information about the current location of your kids.
NOTE: It only requires a Wi-Fi connection or access to 3G or 4G to provide an accurate location.
How much is KidsGuard monthly?
You can choose the price you want to pay by selecting one of KidsGuard packages suitable for iOS and Android users.
Regardless of the plan you choose, you can use the same features and services and enjoy a 3-day trial period.
1-Month Plan costs 29.95$ per month
3-Month Plan costs 16.65$ per month
1-Year Plan costs 8.32$ per month
How does KidsGuard app work?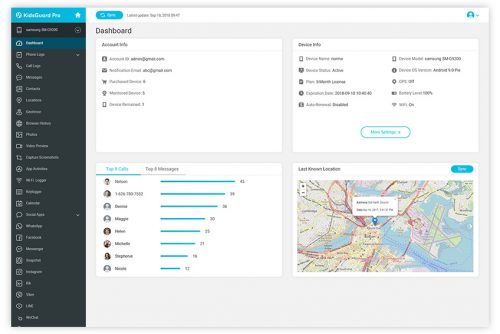 First, you need to install the application on both your device and the target phone.
It gathers data on your kid's phone and uploads it to a web-based control panel for you in real-time.
It is compatible with any browser, including Safari, Chrome, IE, Microsoft Edge, Firefox, Opera, etc.
You can install it on your smartphone, tablet, Mac, iPhone, iPad, or other devices.
Is KidsGuard detectable?
The answer is no, it is not. When installed on the target device, the app icon is invisible on the home screen.
Is KidsGuard legal?
All legal prerequisites for using ClevGuard's services, including the Kidsguard application, are an integral part of the Terms and Condition that can be found on ClevGuard's site.
This software is designed only for monitoring your kids (your own legal kids who are younger than 18) who are using your devices.
The user must agree to comply with local laws and regulations, as well as obtain written permission and rights to install the application on a device not owned by him.
Why is KidsGuard the best parental tracking tool?
To summarize, this is probably the best app for protecting your kids online.
Aside from the fact that it is easily installed and updated on any type of device, it is very easy to use.
Since it is entirely discreet, it can give you unlimited insight into the activities of your kids on social platforms, their calls, email exchanges, photos, and more.
Thanks to all of the above-mentioned points, it's easy to see that this affordable app uses modern technology to keep not only children but your whole family safe.
At first, using this software may seem overprotective, but thanks to a tool like this, you can let your kids use their phones freely while blocking all porn websites so that they can browse the Internet, communicate with others, etc.
At the same time, your kids will not be aware of the fact that you're protecting them from online predators who lurk around the online world.