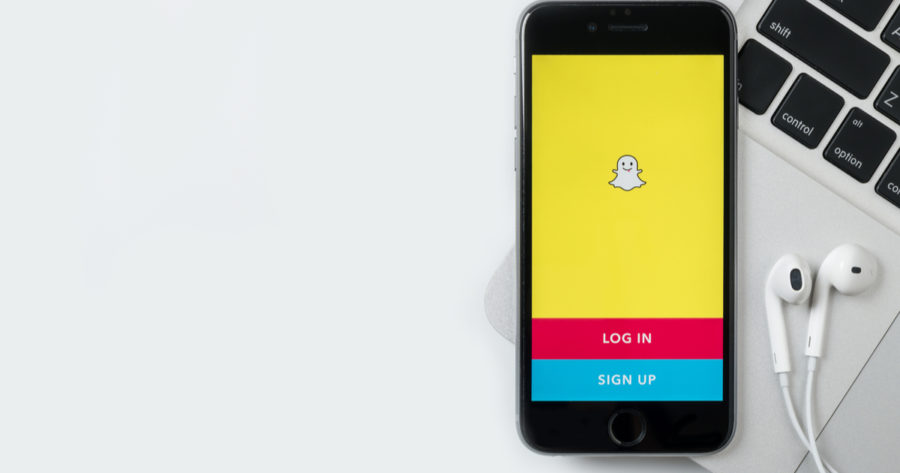 We're going to show you Snapchat hack secrets that you've been searching for. Once you've discovered how to hack into someones Snapchat, you'll be able to perform it efficiently. People are doing it on the Internet, and you can do it; we will provide you with detailed information about Snapchat hacking.
Don't worry; the Snapchat spy doesn't require any specific knowledge! After reading our guide, you will be able to become professional how to spy on someones Snapchat. You can search, upload, install free, and pay apps; remember that everything is possible if you have a goal to spy on Snapchat!
Hack someones Snapchat with mSpy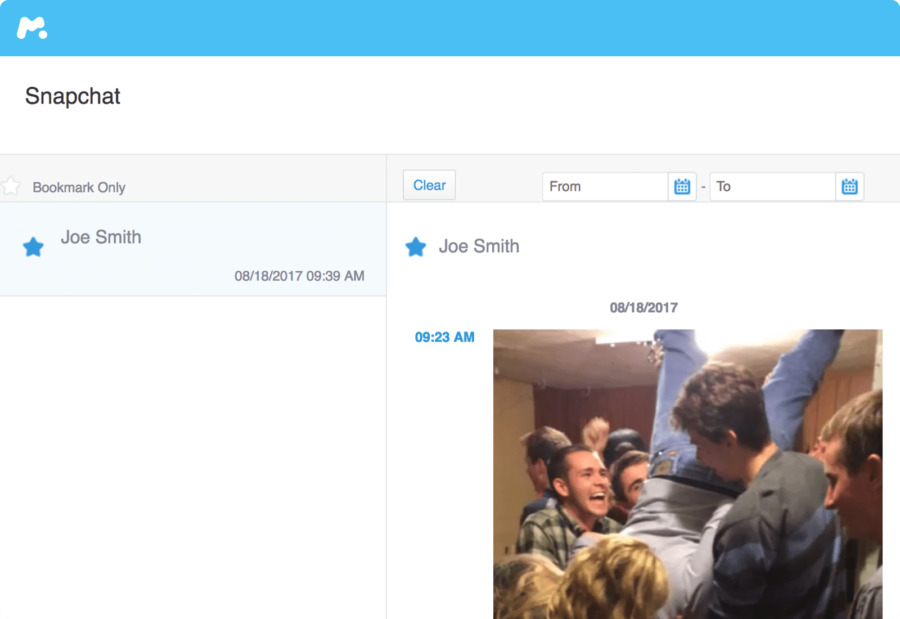 Most people take care of the Snapchat hack by utilizing 3rd-party remote cell phone spy apps. If you want an app like this, you shouldn't have trouble finding it online. This tool type allows users to save and download pictures, videos from Snapchat. One of the most popular programs is mSpy. This application is designed to provide you with plenty of hack power. You can easily use mSpy Snapchat spy service to grab Snapchat data from an account that you wish to access. If you want to see the private Instagram account, mSpy serves as Instagram viewer as well.
This app works as cell phone monitoring; it's designed to empower you online by allowing you to do monitoring of media files in Snapchat. You will be able to see detailed information — view date and time when a person received and sent the data using Snapchat. You will get the capacity to save Snapchat files, look at them via the app's control panel. The application is a required payment to access the power of mSpy for Snapchat.
Ready to learn how to hack someone's social media app? Here's how to get started with mSpy:
Ensure that your target device is compatible with the mSpy software. It is compatible with iOS and Android-powered devices.
Select the preferred plan you wish to subscribe to. Your decision will be based on the features you require.
Enter your basic information and proceed with the payment.
Receive an email containing the login credentials to your control panel and the relevant installation instructions.
Open the browser and get your hands on the target phone. Type in the link you received via email and download the app to the device.
Run the setup file to install the software. This might take a few minutes to complete.
Click Start and monitor Snapchat photos, videos, calls, and messages on the target device from the control panel in your web account.
ATTENTION: mSpy's Snapchat Tracking isn't compatible with Apple devices!
How Does Snapchat Hacking Work
Snapchat is a social media app that can be a double-edged sword. Hacking it gives you an inside peek into what people get up to when you're not looking. It could be a guardian who wants parental control to protect their children from online predators. It could even be a spouse who suspects that their partner is cheating. Whatever the case may be, check out these foolproof ways you can use to hack someone's social media app.
How to Hack into Someones Snapchat with Highster Mobile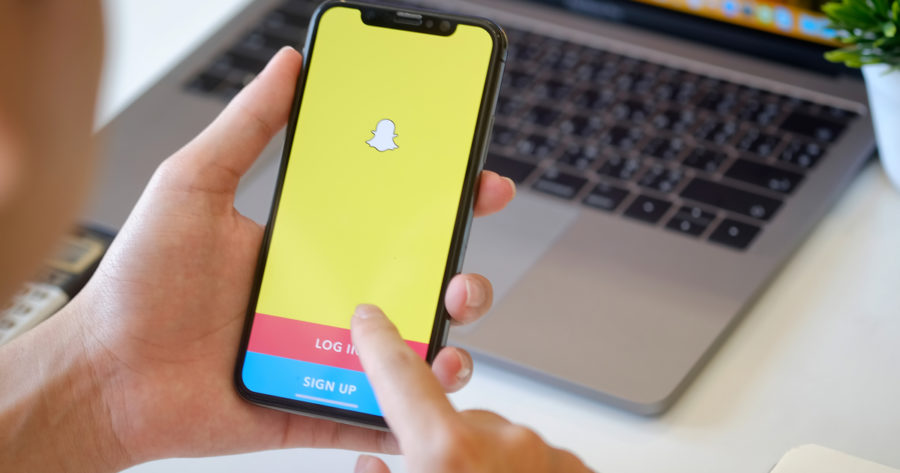 Nowadays, every person has a cell phone. They use various applications and programs to interact with other people, chat with relatives, have fun with friends, visit social media websites, etc. A lot of people use Snapchat on their mobile phone. If you're interested in learning how to hack someones Snapchat, you should be aware of ways to get this job done.
Are you looking for getting working Highster Mobile tool to download pictures, videos or to get passwords from someone's account? Highster Mobile can do those tasks easily within no time. This Snapchat hack app is compatible with iOS/Android devices. You can get Snapchat account names password using this super-fast Snapchat password hacking. Get some advantages of using Snapchat hacking spy for Android or iOS in our short review below.
How to use the Highster Mobile tool to hack into someone's account? You can use your username + password to start working with the program to get access to text messages, videos, images from Snapchat. There are many benefits of this app, which makes it more appealing one than the original version.
It supports photos, videos, snaps, plus the latest Snapchat addition.
You can easily save received photo or video to your photo album and share them.
You can post any message that was received from Twitter and Facebook.
Send various snaps and videos that are longer than ten seconds, unlike Snapchat.
You receive notifications when you have a new post to your Snapchat account – it is easy to browse the images.
Edit your snaps, draw on them, or add them to your stories.
Has a simple interface, easy to understand.
There are some details a user should follow when using this app:
Service can use and save messages you send without your knowledge. It can prove malicious if somebody uses your content against the user for illegitimate purposes.
When entering this application, it will log you out automatically. You will have to re-login into your Snapchat app if required – it means you cannot use both apps in tandem.
Hack someones Snapchat with FlexiSpy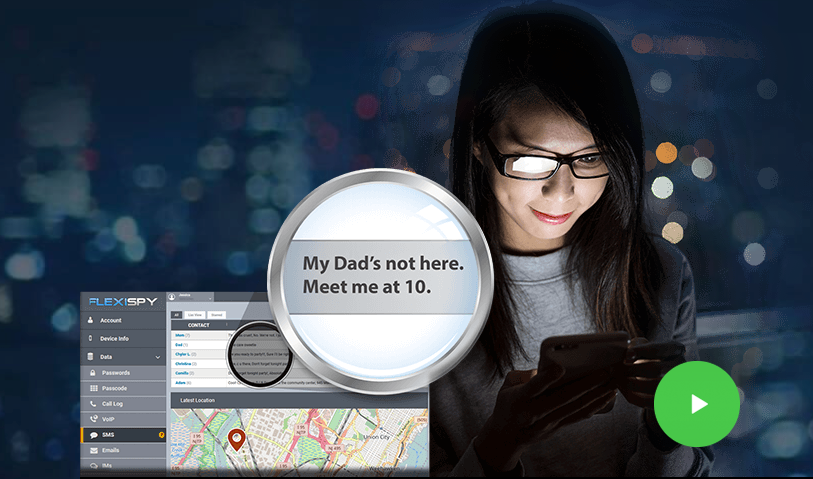 FlexiSpy is another online software which has the same features of a Snapchat spy. Choose this app and get the power to monitor every bit of data from a cellphone, including Snapchat communications. The app has versions to use on the iPad, iPhone, Android, etc. FlexiSpy comes with 24-7 technical support, it has the money-back guarantee, all rights reserved; with the help of this tool, you can download and view Snapchat private photos. You can get access to target account with the hacker password. The program is really easy to use and secured; we guarantee nobody will know you hacked Snapchat.
You see that hacking Snapchat account isn't a that hard thing – people do it every day, most of them use 3rd-party apps to take care of things. All programs have plenty of tools which make Snapchat hacking process easy. Now that you know how to hack Snapchat in a couple of clicks without any technical skills go ahead without worries, find and download the right spy app for Snapchat!
To get started with FlexiSpy:
Check that your target Android and iOS phone is compatible with the software version available.
Jailbreak the phone to enjoy the full array of features the software has to offer. You root and configure the target device remotely. Find out how to jailbreak here.
Choose a software package that suits your needs, and pay for your preferred subscription.
Download the app to your phone from the company website and run the installation on the target device.
Get a prompt requesting you to enter a unique code to activate the software. This was sent to your email after you purchased your subscription package.
Ensure that the device has the target SIM card during the installation process.
Set it to run in stealth mode or visible to the target user (as soon as the app is configured and ready to use).
Monitor all Snapchat activity in your web account.
How to Spy on Someone's Snapchat Using Flexispy: Software Features
Some of the spyware's top features include:
    Call interception
    Call and environment recording
    Social networking apps call recording
    Call logs and notification alerts
    Remote screenshot capture of target phone's apps
How to See Other People's Snapchats When They Send Private Messages
The previous section covered all the bases with regards to spying on someone's Snapchat using special spyware programs. As much as it is a foolproof way, it doesn't hurt to explore other alternatives available to users. Here's what you need to know.
Spying Using a Snapchat Password Hack
At the risk of stating the obvious, you can gain access into a target device if you know the user's password. However, the problem with this method is that you need to have physical access to the user's device. This poses a challenge if discretion is your main goal.
How to Hack Someone's Snapchat Password: No Survey Required
There are lots of useful apps for Android, iOS, and Windows that can help you decipher someone's password. The problem with them is that most developers integrate a survey that you have to take. Many users find this particularly frustrating. Spyware is your best bet if you want to make the process easier