How to Hack a Twitter Account Easily [Top Methods in 2023]
Twitter Hacker v1.4
Enter the target's Twitter profile below and receive access to their snaps
Celebrities' social media accounts are prime targets for hackers. Hackers hack Twitter for fun or they intend to taint the reputation of notable personalities. In August 2019, they hacked the Twitter account belonging to Twitter CEO Jack Dorsey.
The malicious hackers flooded Jack Dorsey's account with racist remarks and other uncouth comments relating to the Holocaust. Jack Dorsey is not the only public figure who has fallen prey. Rudy Giuliani, US President Donald Trump's attorney, also became a victim.
So the big question is, how to hack a Twitter account? Read on to get the answer.
The Best Way to Hack a Twitter Account: Cocospy
Cocospy is Twitter hacking software that records activity on the target device. The software is compatible with Android and iOS devices. However, Cocospy can do much more than just spying on Twitter. You can also use it to access Snapchat and other social media accounts, track the target's location, and even keep track of their messages and calls.
It runs silently in the background, recording keystrokes in a manner that the phone user won't notice.
How to Set Up Cocospy
Step 1: Register and Prepare the target device.
Go to your browser and register for Cocospy. Here you use your target's email address and credentials to complete the step.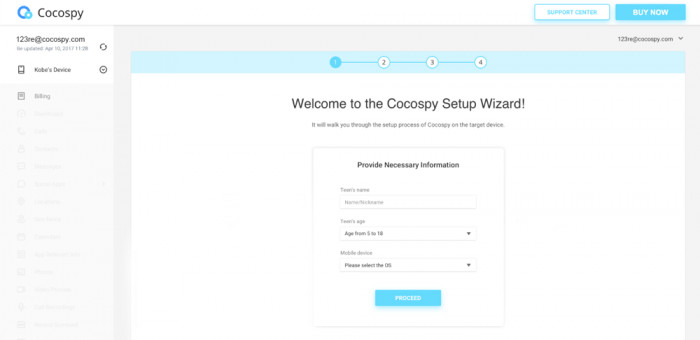 Step 2: Continue the setup process.
Here, you add the phones for monitoring. During this step, rename the cell phone that is being monitored for easy identification of the device monitoring list. Also, select the operating system of the target phone appropriately.
Note: If you have the target device, the process will take a few minutes.
Step 3: Enable download from unknown sources from the security settings.
Navigate to Security "Settings" and tap on "Lock screen and security" to choose this preference.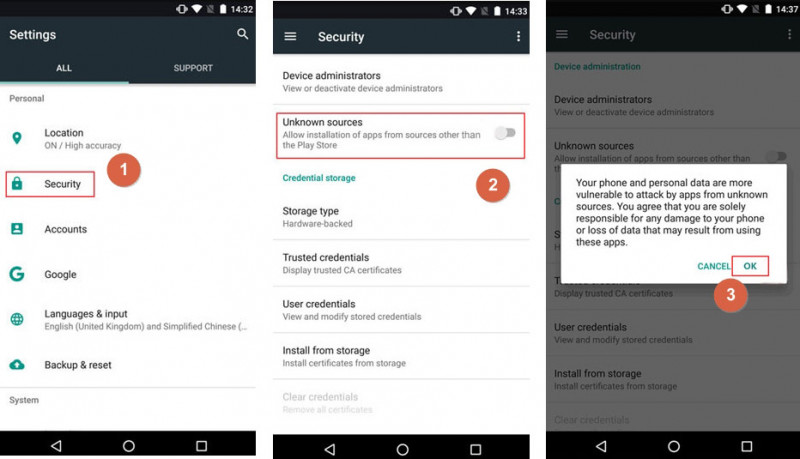 Step 4: Still on security settings, disable "Improve harmful app detection" and "Scan device for security threats" on Google Protect.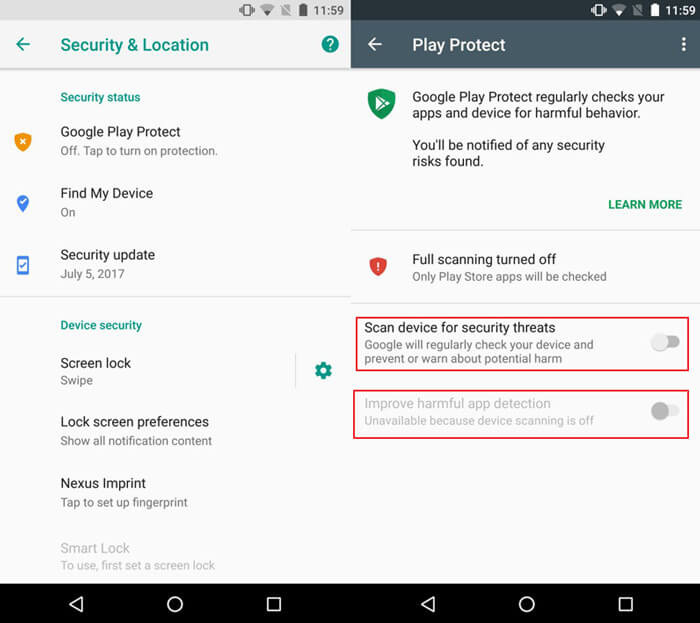 Step 5: Install Cocospy.
With a download link from the setup page, begin your download. Open the notification of successful download and installation.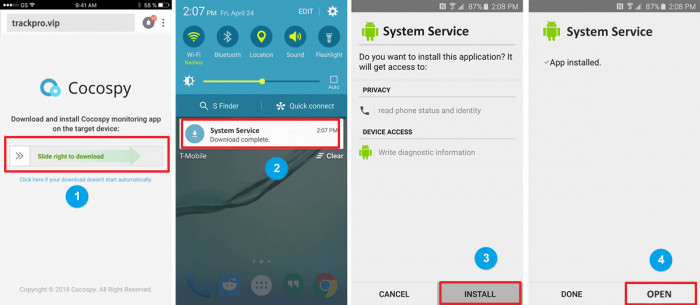 Step 6: Agree to Cocospy terms and conditions then sign in with the email address and Twitter credentials.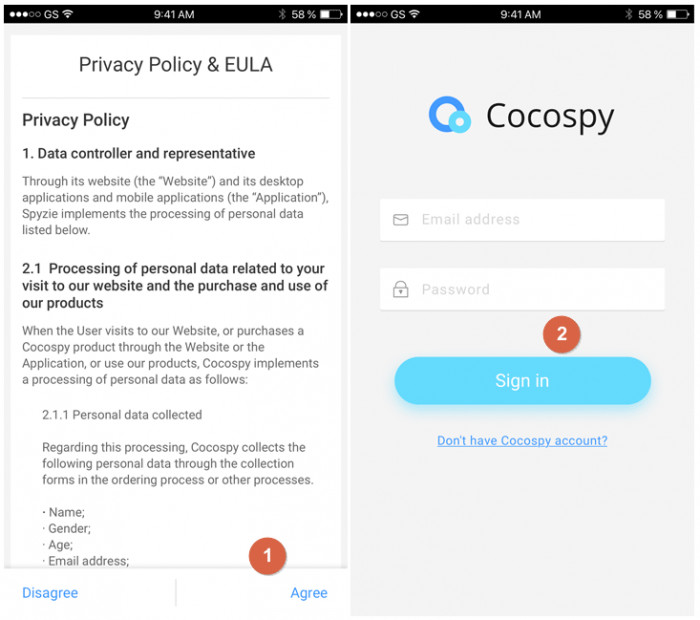 Step 7: Next, follow the wizard settings to set the app on stealth mode. Any time you want to evoke the app, dial **001**. When choosing the Twitter feature, keep in mind that no jailbreak is required.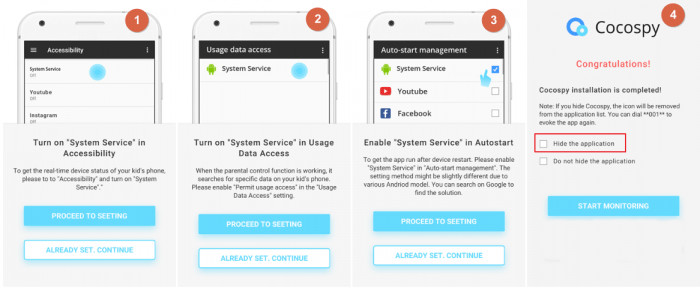 Step 8: Finish Installation and start tracking the target devices. You can do anything and everything – hack their Gmail account and even snoop on their Instagram.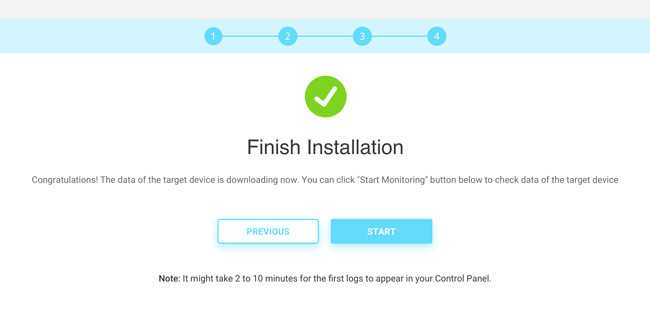 How to Hack into a Twitter Account Without Coding: Twitter Hacker Pro
Hacking Twitter without coding is the easiest way to get access to anyone's Twitter. Inexperienced social media hackers can use this app to access Twitter accounts using password crackers.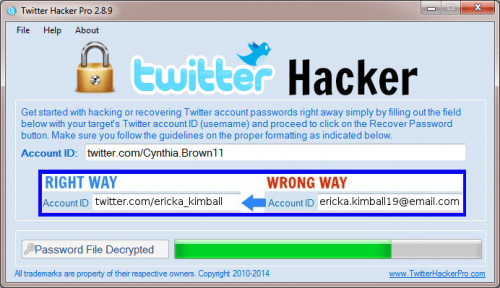 Twitter Hacker Pro app comes with two downloads – the software and malware that's easy-to-use.
Step 1: Download then install.
Step 2: Follow the screen prompts to proceed.
Step 3: Enter the login credentials for the target Twitter accounts. You may want to hack your spouses, kid's or workers' accounts.
Step 4: Allow the app to scoop information about the account. Soon you will receive the credentials that you can use to log into the target account.
How to Hack a Twitter Account Online for Free
Do not rush to sign up for the many free spy apps floating online. Often, they promise a seamless Twitter hacking experience but never deliver on the promise. Most of them begin with enticing surveys that collect personal information.
These are some free Twitter hacking options we've found on the web. Proceed with caution:
Twithack
Twithack is 100% free-to-use software that promises to hack a target Twitter within seconds. While the webpage does seem convincing, after testing it, we have confirmed that it doesn't work.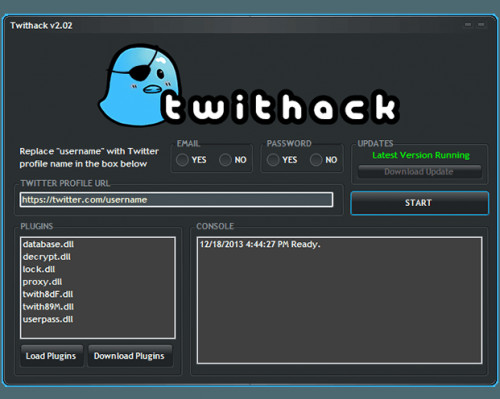 Here's what you should do if you'd like to test it out for yourself.
Steps to use Twithack:
Follow these few steps to hack Twitter using Twithack:
Go to their website on http://twithack.start-hacking.us/.
Post your Twitter URL on the box provided after opening the link.
Hack the email address and credentials linked to the Twitter account.
Hit CONTINUE and wait for some minutes to get the target email and Twitter information.
Twitthack v2
Here is another free software similar to Twitthack. Twitthack does not require advanced knowledge in IT to start hacking Twitter. Anyone can use the app for free. But just like with the previous app, we've had trouble obtaining the target's Twitter data and credentials.
Here's how you should use this tool:
Step 1: Identify the username of the target user account.

Step 2: Copy the user ID and paste on the social media hacker tool. Shortly, the credentials will show on the screen of the tool.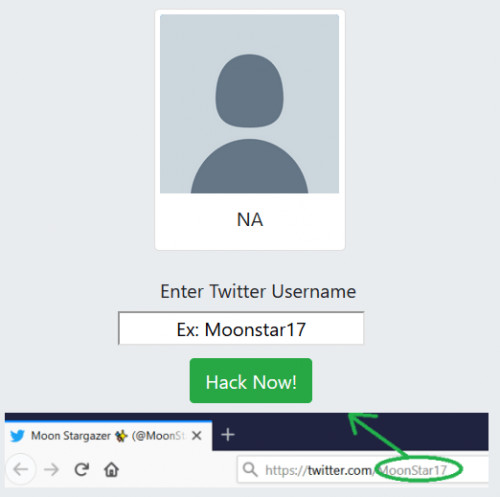 Step 3: Complete a short survey to confirm you are not a robot.
Step 4: Sign in to Twitter using the provided credentials.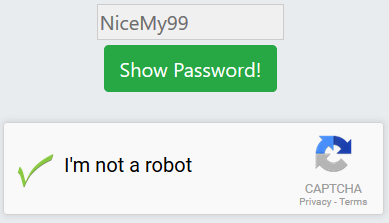 How to Hack a Twitter Account without Download or Survey
Password Reset
Resetting someone's Twitter password is one way to ensure that, currently, only you have access to Twitter. Below is a list of simple steps to achieve that.
Bear in mind that this method might not work unless you know the target's email and password. If you know the email, but can't figure out the password, maybe some other articles on our website would help.
If your target uses Yahoo, you can read our guide on how to hack someone's Yahoo. If you'd like to hack someone's Gmail, we have an article about that too.
Now, let's get back to the instructions:
Firstly, navigate to the Twitter log in page.
Now, you need to enter the target person's phone number, email address, or Twitter username.
Check the inbox to view the 'password reset' email.
You are now a hacker. Click the 'reset password' link to reset the Twitter credentials then log in.
View Masked Passwords
The easiest way to hack Twitter is by viewing masked credentials saved on the browser. Masked credentials are usually represented by **** marks that you can view from a browser password checker.
Follow these steps to reveal masked credentials from a browser:
Right-click from the Twitter password box on the browser.
Select-Inspect Element to reach the developer console window.
Tap on the type password option and change the existing credentials to text format.
Social Engineering
Social Engineering is another method of finding Twitter credentials by yourself. The method uses trial and error to get the Twitter credentials where you know the email address used at registration.
Social engineering uses psychology and research to scam targets. This method is a bit more complicated and time-consuming, but if you're patient, you can make it work.
You should create a fake Twitter website that is a copy of the real website, a fake email that looks like it's real, and find a Twitter employee whom you'd like to impersonate. Reach out to your target and tell them that someone is trying to hack their Twitter account. Then, tell them that you need to verify their identity by logging into their Twitter account.
Send over the link of your fake Twitter website to the target and have them enter the login credentials. When they do, you will receive their credentials, which you can then use to access their Twitter account.
How to Hack a Twitter Account with Programming
These methods are used by nerds, meaning you need a little more knowledge to deploy. Here we explore three options that include:
Phishing
Phishing uses spam messages directed at the target device, and once the owner opens the message, the vulnerability begins. Phishing refers the target to a fake webpage similar to that of the actual page hence requiring the user to log in to the target Twitter or to hack someone's phone.
Other links will pose as fake sign-up pages that redirect you to the real fake page. The method echoes the actual Twitter page, and you won't notice the difference in entering login information.
SIM Swap
Sim swap is also known as sim hacking. It is a method where the hacker replaces sim card phone numbers with the help of a service provider and consequently uses the replaced sim to gain access to a target Twitter. Jack Dorsey's Twitter hacking happened through this method.
Brute-Force
Brute-force is similar to social media engineering, but it uses bots that attempt to log in to the targeted Twitter. The method makes trials using different combinations until it finds the real passwords.
How to Protect your Twitter Account from Being Hacked
Protect your Twitter from hacking by using these tips:
Deploy Login Verification.

Link your Twitter to your phone and ensure you activate phone verification for every login.

Do not authorize third-party apps on your Twitter.

Delink any third-party apps that gain access to your Twitter.

Install genuine antivirus.

Keep your phone and computer virus-free by installing genuine antivirus software that deletes malware.

Use strong passwords.

Paraphrases make right credentials. Include letters, characters, and numbers for extra strength. Avoid phone numbers.

Authentic sign-in page.

Only sign in using the real Twitter URL. https://Twitter.com/