How to Hack a Twitter Account – Top 4 Methods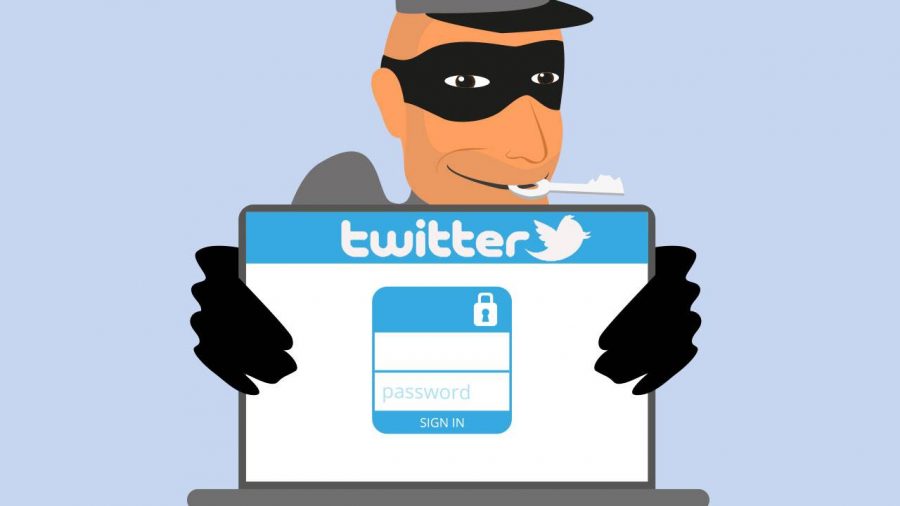 Twitter for a long time tops the most popular Internet resources for online communication and information sharing. This is due to the fact that content posted on the social network has become rapidly filled with tweets of both famous and ordinary users. It is interesting to observe the life of other people and comment on their posts on Twitter. Any significant event in the world has millions of tweets people post just after the happening. It is obvious that Twitter stores tones of information that many people would like to secretly access and reveal. If you are the one who wants to know how to hack a twitter account for whatever reason, this post is for you. Read further to know about the easiest and most secure ways of obtaining access to someone's twitter. Get all your questions answered reading valuable info only.
Twitter Account Hacking Can Be Easy
Twitter has more than 1 billion users, among which there are trade corporations, representatives of show business, famous politicians, etc. The confidentiality of user data is a matter of big importance, whether you are a famous or an ordinary person. Safety is important. It is recommended to use all the security assets to safeguard your private information at the top level. Do not risk. By ignoring basic Twitter account security rules, users make confidential information of their profile accessible.
On its servers, Twitter stores information about each registered user, the history of his communication, personal photos and video records. This fact creates an interest in many. These data can be of interest to third parties who are wondering how to hack a twitter account. There may be many reasons for that. You may need to restore Twitter account password you've forgotten or have secrets of your soulmate revealed. Some people can use the vulnerability of your Twitter account to send spam from it or get access to important business correspondence/ contacts.
Hacking a social network account is not simple. Developers try to protect their users as much as possible. There are ways of how to hack into a twitter account and get Twitter password from someone else's account. Let's find the best option together.
Spyware Is a Solution
It is difficult to hack Twitter account without having certain equipment and knowledge of programming. Do not waste your time. After a dozen unsuccessful hacker attempts, you feel nervous and irritated trying to hack into a Twitter account again and again. This is where special hacking software and keyloggers can help you complete the secret mission. Nothing extra is required. Instal a Twitter account hacking solution such as mSpy or iKeyMonitor on a computer, tab, or cell phone to be hacked and receive keystrokes a user submits. Among these logs, you will find Twitter account credentials.
Virus Can Do the Hack for You
Another method, so-called "virus hack," is when a user clicks a virus containing the link and gets spying software automatically installed on his devices (iOS and Android) without him seeing that. It is this software what hacks a password a user submits when logging to Twitter account.
Click here to know how to hack Android devices with less effort.
Email Can Reveal Secrets
One more option is to hack the email linked to a Twitter account. You should pay attention to the fact that it is sometimes more difficult to access mail services than to obtain a password from Twitter profile. On the other hand, users often attach several social networks to the same email. You can get access not only to Twitter account, but also to Facebook, Apple ID accounts all together.
PC Stores Passwords
You can try to steal the password that the user stores within the browser. For this, get access to the device of the person and try to login to Twitter site. If no credential submit is required, all passwords are stored within the browser, and you can get them from there. Just several clicks, and you get needed data.
You Can Know a Password
You can try to find Twitter account password yourself. To do this, you need to know the login or email used to sign in to the account and be knowledgeable about private information of the person. This data will help you figure out a possible password. Within the field for authorization to the social networking home page, enter the login and try to fill in the password field with various combinations of characters based on the user's personal data. It can be his date of birth, surname, cell phone number, the name of his pet, etc.
Automatic Pass Match Works
Automatic password match is a good solution. It is much more reliable way to hack Twitter account using a program that matches credentials in the automatic mode. The program pulls accesses from an extensive database of passwords. Each version is substituted into the form for authorization. The software combines modern algorithms for decryption and serialization of user data on Twitter website. This feature has a continuous online monitoring. It detects errors on the side of third-party API apps.
The app based on a set of methods that give you a chance to effectively find a login and password to the intended online account. This procedure is absolutely efficient and doesn't require any assistance from your side. One may consider several important points in the software performance:
The process of Twitter account hacking can take a different amount of time. Many factors influence the speed of the operation. Among them are the number of characters one uses in a password, the number of authentication steps, and the periods of activity of the profile in the network.
For each of the social networks, unique hacking algorithms constantly adapt to the current version of application protection. Some software malfunctions are possible. The most important here is to stay safe.
As a result, you will have full access to the Twitter account of another user until he or she will change the password. After changing the account password, one will lose the access; you can do the same procedure.
If one secretly access someone else's Twitter account, you can view messages (text/ media), posts (shared/ private), news, subscribers, and any other info stored over there. What's more, you can change account settings to whatever you need. You do not need to follow a person to know everything about him.