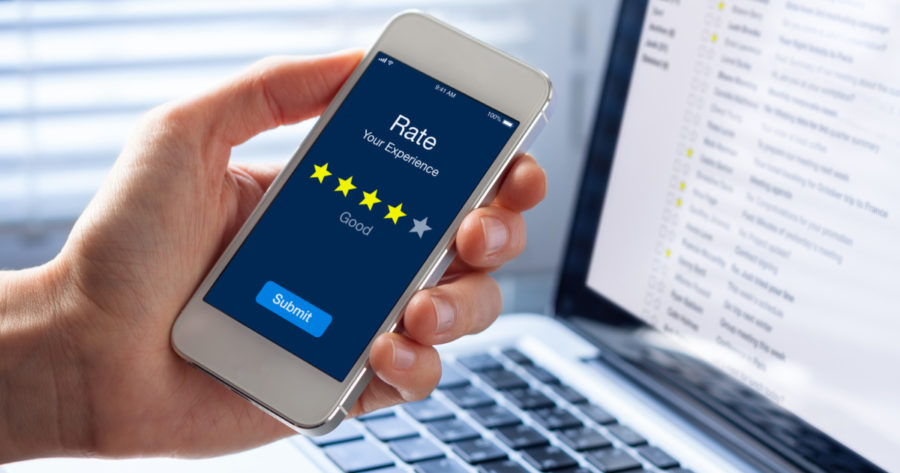 DISCLAIMER: As of June 2019, we DO NOT recommend this cell phone tracker after receiving multiple complaints from users. We will update this post as soon as we receive any further information.
Mobistealth is considered to be one of the most reliable, comprehensive monitoring software. It can be used for monitoring SMS messages, phone calls, GPS location, photos, internet filtering, etc. It was designed for business owners, employers, and for parents who want to spy on their kids to protect them.
Main Advantages of Mobistealth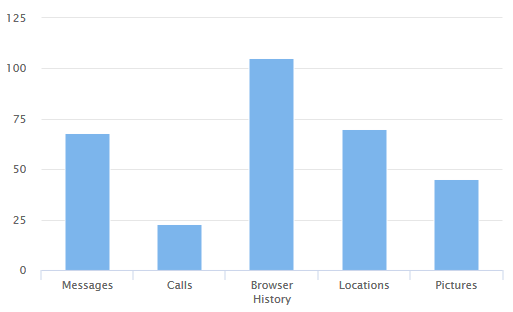 Using Mobistealth, you can monitor children, even when they are away from you in 24/7 mode and protect them;
You will be able to track companies owned cell phones and tablets;
Children can't tamper this surveillance app;
You can monitor the target phone remotely in the stealth mode;
Affordable prices start from $0.50 per one day.
Main Functions of Mobistealth
Mobistealth monitoring software can provide a full list of spying features. Which, in turn, gives the whole picture of what the user of the target phone does. You will have access to all cell phone activities of the user's device that is tracked. And it can help us to find out all secrets that are hidden in SMS, calls, etc. With the help of this cell phone spy app, you can monitor:
Phone calls – you can track and record all incoming and outgoing phone calls. You will know what the owner of the target phone is talking about, with whom and when. The software and recordings will record all requests will be uploaded to your online panel. You don't need to listen to them at once. You can reach them from any device which has the Internet connection and at any time you want;
Installed Applications – Using Mobistealth, you will have access to all installed applications of the target device. You can also filter them and forbid the apps which you consider inappropriate;
Media Files – Mobistealth provides an opportunity to view photos, pictures, video files and manage the phone camera;
Web browser history – install Mobistealth spy software, and you will have an ability to view Internet browser history of the target phone. All web pages that were opened on the target phone will be in a full view;
Address Book – spy on the address book of the target device, see all contacts and details such as email addresses, key numbers;
Calendar – Mobistealth spy software allows monitoring all information about events, appointments notes;
GPS Location – track the current GPS location of the target device.
Track any text messages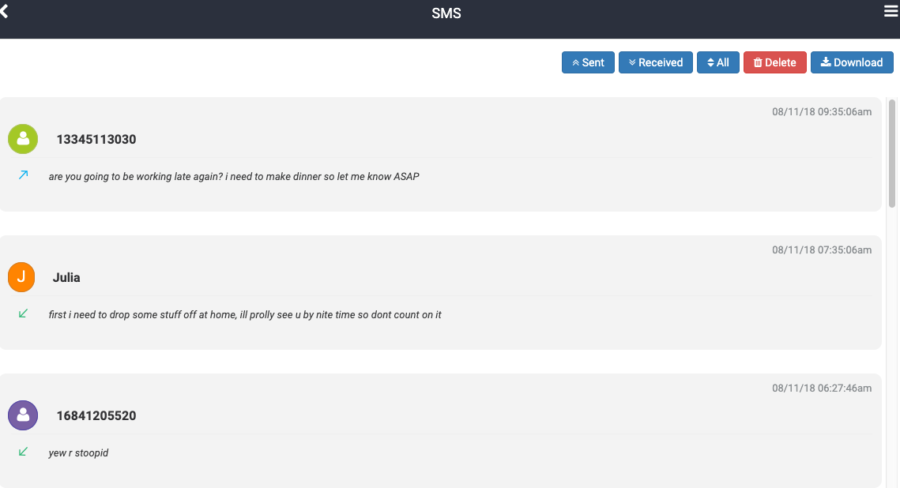 SMS messages – you can gain access to all received as well as sent text messages. You will also see all details about messages such as the information about the person who has sent or received the message, time and date stamps;
Social messengers – spy on chats on different social messengers like WhatsApp. With the help of phone surveillance software you can check chats on messengers and all photos, check videos that were received or sent using Yahoo Chat, Blackberry Messenger, Viber, MSN Chat, Skype, and other messengers;
Emails, Gmail Accounts – spy on received and sent emails. Unread emails will be available too. You will see all emails' details: senders, recipients, bodies of the emails, the time and date logs. You can also monitor all activities of Gmail accounts;
Mobistealth's Additional Functions
Record Phone Surroundings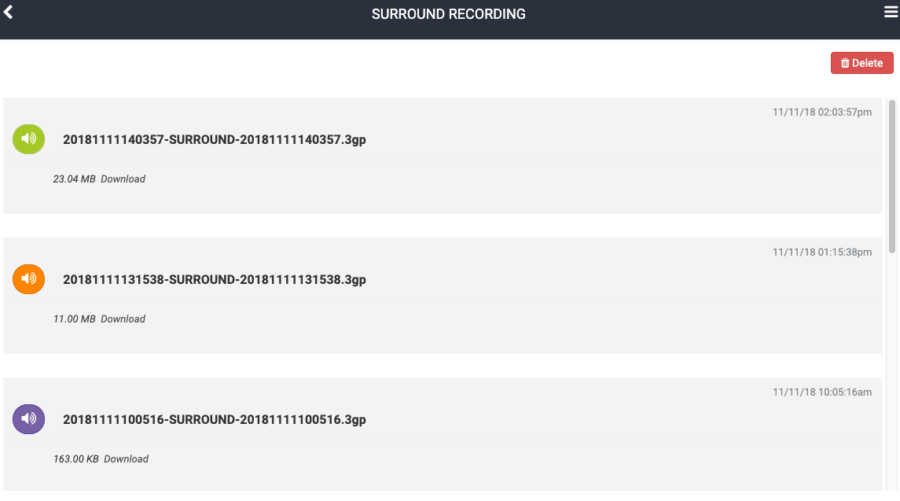 Using the Mobistealth spy, you will be able to activate the mic of the target phone and record surroundings. These recordings will be uploaded or sent to your online account or panel. Listen to them from your computer, phone, or tablet anywhere and anytime. Notice that you should have an Internet connection.
Keylogging and ScreenShots
Mobistealth monitoring app enables its subscriber to track keystrokes easily. With its help, you can also make screenshots of the phone which are monitored.
How Does Mobistealth Work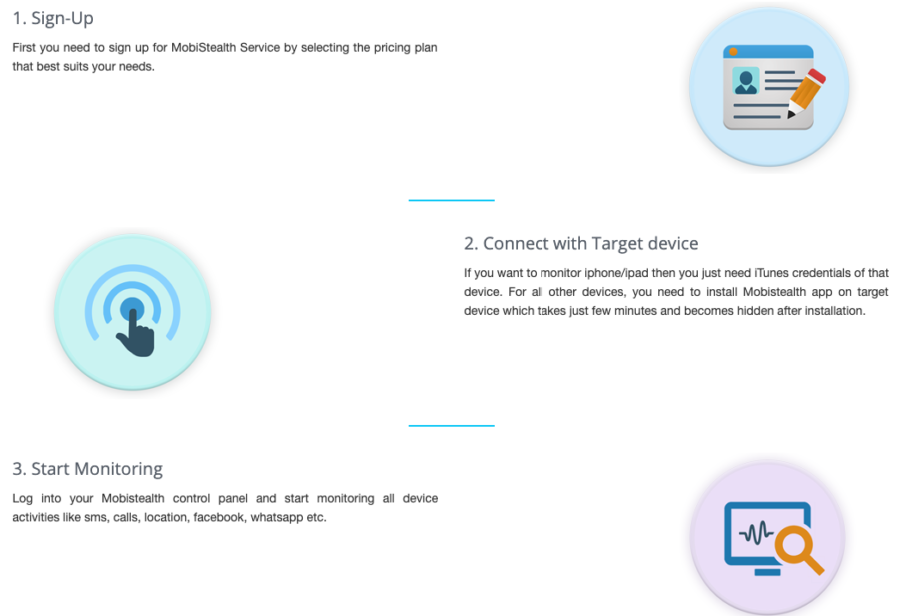 Mobistealth is easy to use. You should follow several simple steps after which you can start monitoring.
Register your account online and download the installation file of MobiStealth application;
Install the app on the target computer or mobile phone;
The app works without someone's help records all data that goes through the target computer or cell phone and send it to your online account;
View all tracked information using your online account from any device at any time.
What Mobistealth Monitoring App Can Be Used For
This software was designed for parental control and employee monitoring. That's why it сan be efficiently used by parents who try to protect their kids from Internet dangers and employers who intend to protect their businesses from disclosing confidential information. Using Mobistealth, you will be able to track your kid's activities and communications.
If you are a business owner, this software will help you to earn more money. When your employees know that you monitor them, they may work more productively. That's why using this phone spy app; you will be able to raise employee performance, reduce wasted resources.
Pricing Policy of Mobistealth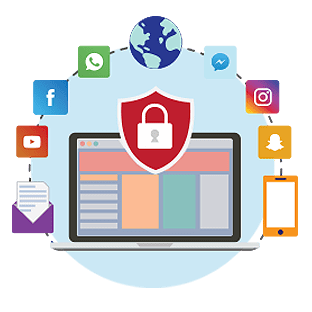 There are several different pricing plans that the company offers to its subscribers. These plans differ not only in price but also in the available features. You should notice that the iPhone Monitoring Software's price is higher than for Android and Blackberry spy software. You will pay:
$16,6-$26,6 for Android software (per month);
$13,3-$26,6 for Mobistealth Blackberry surveillance software (per month);
$33,33-$40 for iPhone spy software (per month).
You can get a discount if you buy a 12-month subscription.
It should be said that prices are affordable and lower than the prices of other spy software. For example, you should pay $19.99 monthly for mSpy's Basic subscription plan (3-month subscription) and $39.99 for Premium plan. As for another spy app XNSPY, you will pay $23.33 for Basic Edition and $33.33 for the Premium Edition (if you but quarterly subscription).
Mobistealth is a reliable and affordable phone monitoring software. It is excellent for parents and employers. It is easy to use, and has many useful monitoring features. Just try this spy software once, and you cannot give it up!
So, advanced spy apps can become great assistants in our everyday life. We can use them effectively for both personal and professional purposes. Surveillance software is indispensable for parental control and monitoring employees. Some apps can be used for spying on spouses.