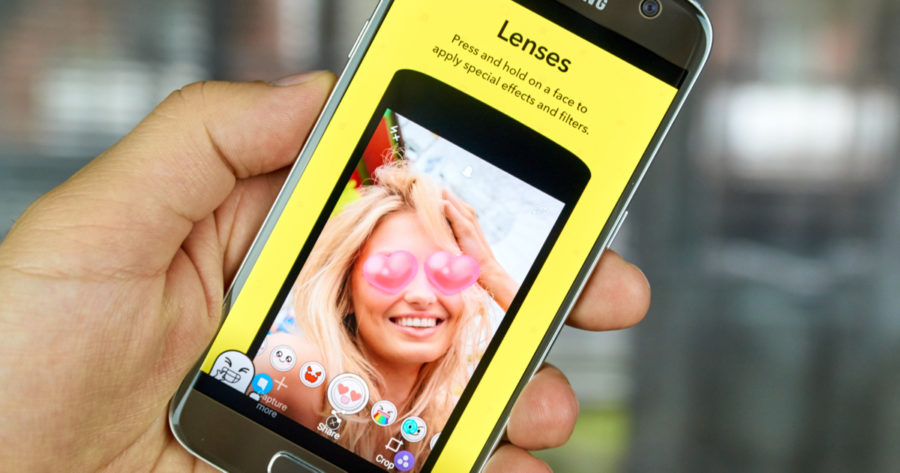 ATTENTION: Read our up-to-date guide on how to hack someones Snapchat.
Snapchat has gained rapid popularity, and it is not going to stop. Kids are fond of this application. It has got many features they like. The application lets follow your friends with sharing multimedia files and text messages. Moreover, the Snapchat application has obtained an option of self-destructing messages and does not let saving photos. Many parents try to care about their children and control their messaging. The majority of independent messengers are not trustworthy. That is, more and more people are curious about how to hack Snapchat. It is the only place where you can learn everything about some working and reliable ways of hacking this popular application.
DISCLAIMER: All the information provided on this site are for educational purposes only. The site and authors of the website are no way responsible for any misuse of the information.
Why and how to hack Snapchat account?
The first and foremost reason is the extreme popularity of the Snapchat application among teens and kids. They do not use it just for communication with strangers. Teens are likely to record bullying episodes and blackmail their friends. Some people use Snapchat for corporate espionage. In some cases, hacking a Snapchat account can be reasonable and righteous.
Despite your initial purpose, we do not recommend using the following applications and hacking tricks to suit your criminal ends. However, watching your children, employees, or spouses without their knowledge is acceptable. The apps highlighted here will help you to watch your child's messaging if you are a worried parent. There are quite many applications that help with Snapchat hacking. Do not believe that the whole procedure of the Snapchat hack takes just one tap or several minutes. Hacking of any platform makes much time and many efforts.
Reset password via email
Before you go getting all techie, start with the basics. Try resetting the password via email. You might find that you don't even need to use spyware. Here's how to do it:
Go to the Snapchat login screen, and tap Forgot your password
You'll be presented with two choices: Reset via SMS or Email.
Select Email to send a reset link to the email associated with the target account
Click on the email to reset the password if you have access to it.
Set a new password, and you're in!
"Forgot your password?" method
From the Snapchat Log In Screen tap "forgot your password?"
Select to reset the password via SMS
Wait till a verification code will be sent your phone number
Enter the verification code
Select "Continue"
Enter a new password
Hack Snapchat with mSpy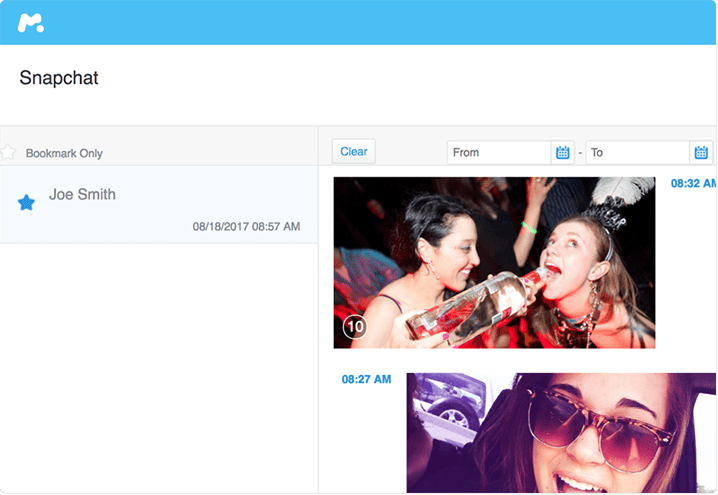 This app is a leader of software for deploying parental control on your child's device and hacking the Snapchat account. They will show nothing of what you have done. And it is effortless to use. The producer has left instructions that let you hack accounts of Snapchat and other social media. The greatest attraction of this application is its affordability. You will not need root rights or jailbreaks to hack the Snapchat account. Using this app does not involve you getting specialized technical knowledge.
Using simple instructions, you can install the app and hide it from your child to hack the Snapchat app:
Start the process by visiting the official mSpy website;
Enter your details in the order form provided;
Purchase a subscription plan that suits your needs;
Check your email for installation instructions;
Use the link to download and install mSpy to the target phone;
For iOS-powered devices, you'll first need to jailbreak the phone before you can install mSpy premium;
For Android-powered devices, root the device before installing the premium version of the software;
Set the app to run on stealth mode;
Log into your remote online control panel to monitor all user phone activity in the target device;
Activate keylogger to monitor all the keystrokes made on the target device.
Premium features of the app include Geo-fencing, call blocking, and monitoring messaging apps like Snapchat.
mSpy provides a secure, effective, and efficient solution to keeping tabs on someone without them knowing. If you're concerned about your child's security, you'll be able to see precisely what they get up to in real-time. Not sure who they're talking to on the phone all the time? Well, you don't need to keep guessing. Log into your remote control panel at any time and get a full report of their call logs.
What's more, you'll be able to view all the multimedia files saved in their phone gallery. Plus, you can search through their text messages for red flags and see all the chats and media files exchanged on their Snapchat. The best part is, you don't have to break the bank to do it.
Snap Hack v3: No download, no survey required
It is one of the most popular free applications for getting information and hacking Snapchat accounts. The software allows hacking, obtaining passwords, messages, photos, and videos without efforts and installation of side applications.
The site assumes you will get access to any Snapchat account instantly and without getting a target phone; however, this web application is only for Snapchat. You will not be able to get access to other social messengers.
AppMSR: Online hacking tool
AppMSR is a professional tool for hacking and monitoring all popular social messengers, including Snapchat. Like any other application, you need to download it to the device of your target. It is compatible with all possible operational systems – Android, iOS, and Windows.
With it, you will hack and have access to social media and instant updates of the accounts. It tracks GPS location. Unfortunately, it is not free and costs up to $30 for each hacked device.
Do any of these methods work?
Before going any further, you should always be wary of free sites that claim to have the uncanny ability to hack into secure social platforms like Snapchat. The reality is, the developers of these sites go to great lengths to ensure that their platform is safe from any unauthorized third-party access. It means that no one can bypass Snapchat's sophisticated encryption technology and hack someone's account. Sites like Snap Hack v3 and AppMSR will leave you with a lot more than you bargained for in the form of malicious threats to your computer's security.
Your best bet is to stick to credible spyware apps like mSpy that are not only risk-free but get the job done too.
The bottom line
As you can see, there are lots of various ways to hack Snapchat accounts. Some of them are trustworthy, reserved, and reliable. Others can be risky. If you need to get instant access to someone's messages and hack Snapchat, keep this article by your hand. With us, you will not face problems in hacking target devices. Save yourself from troubles and business problems quickly.