How to Hack Someone's Cell Phone Camera Remotely
Sometimes, you have no option but to hack someone's phone camera. It might sound complicated, but there are many ways to remotely hack someone's camera to know what they're up to.
In this article, we'll highlight someone of the easiest ways to hack mobile camera and get access to live feed and saved images and videos.
How to Hack Someone's Phone Camera Without Touching It
mSpy is the best option to hack a phone and monitor someone through their phone camera. It will give you the option to know what the camera is being used for by providing you access to Android camera remotely, including images and videos stored on the device.
In addition to media files, it will give you access to calls, GPS locations, and several apps. The app also allows you to hack into someone's phone and read their texts both regular and on social media.
It is a complete phone hacking solution as it covers almost all major apps, including learning how to hack WhatsApp remotely, as well as Snapchat, Facebook Messenger, Tinder, Instagram. It allows you to hack into someone's Skype account and see their video calls and shared gallery.
With this tool, you will be able to see the images that have been sent and received even if they're no more stored in the original gallery.
Here are some of the main benefits of mSpy phone camera spy app:
✔ Works on both Android and iOS devices
✔ Works silently in the background and is not visible
✔ Excellent customer support – available 24/7
✔ Fully legal parental control solution
✔ It takes less than a minute to install and activate
Ready to use the best app for hacking someone's phone? Here's how to get started:
Buy mSpy online. You can choose from several subscription models.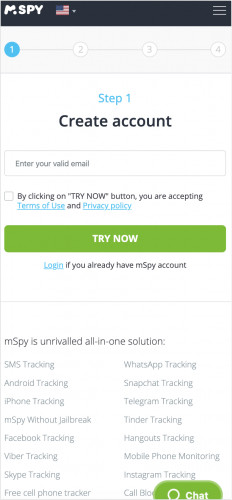 Download mSpy on the target device.
Connect the device to your mSpy account by going to your cPanel and selecting the target device.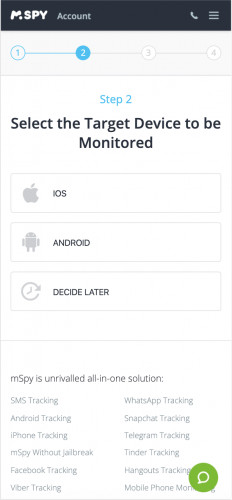 You can start monitoring remotely.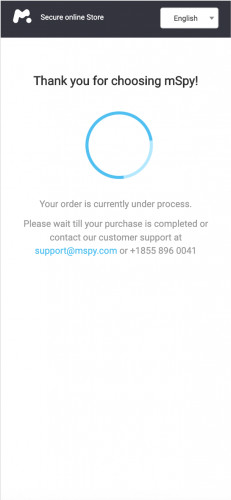 mSpy is affordable and starts as low as $29.99 month. It works by showing stored and exchanged data. You can use it to hack into someone's phone and get access to their phone camera.
Basic tools work on all devices, but you will need to root your Android device or jailbreak your iOS phone to get access to advanced features. Also, you will need iCloud credentials to install it on non-jailbroken devices.
How to Hack Someone's Phone Camera Without Them Knowing Using Cocospy Camera Hacking App
Marketed as the #1 cell camera hacking app, Cocospy is made for parents and entrepreneurs. Just like mSpy, it doesn't hack the camera but gives access to videos and images recorded using the phone camera.
You will be able to see images and videos just as they get recorded or clicked. Plus, it offers access to call records, SMS, web browser history, SIM location. You can hack the phone and all social media platforms like WhatsApp and see their shared media.  However, it does not support some platforms that mSpy does.
On the positive side, it includes geofencing and comes with a 7-day money-back guarantee. You can request a refund if this hack phone camera app does not satisfy you.
Here are some of the main benefits of Cocospy:
✔ The online dashboard is very easy to use for all kinds of users
✔ Easy to install on the target phone making it one of the fastest webcam hackers
✔ You can get a demo on the website to see how you can remotely access android phone camera
✔ Works well without rooting or jailbreaking the target phone
Interested in using Cocospy? Here's how:
Step 1: Use your email ID to make an account and purchase a subscription.
Step 2: iOS users can get started without having to download the app. Android users, however, will have to download and use that app's stealth mode on the target phone.
Step 3: Go to your cPanel and connect to your target device to get access to the mobile phone camera and start monitoring the device.
The cheapest version starts as low as $49.99 per month. You can save money by signing for a more extended period.
How to Hack Someone's Phone Camera with Another Phone
A less accessible version than our previous picks, IP Webcam Pro is marketed as a security tool and gives users use the phone camera as a network camera with several viewing options. Its amazing features make it one of the best app to hack someone's phone camera remotely. You should give it a try if you want to know how to hack into someone's phone front-facing camera and see it live.
With this tool, you will be able to view the output on several platforms like web browsers and media players like VLC. This tool works without internet access for as long as you are on the same WiFi network.
You can opt for Ivideon cloud broadcasting to widen your reach. The app also supports two-way audio. In addition to giving access to the camera, this one provides data, time, and battery information. It also works as a motion detector and supports night vision.
This Android app is available for $3.99. However, it isn't a stealth app and will be visible on the device. Also, it requires physical access to the target device. Hence it may not be the best pick if you want to know how to hack an Android phone camera.
Nonetheless, here's how it works:
Make sure the Android device you wish to hack is connected to your WiFi.
Download and open the app on the target phone.
Purchase a subscription and Press 'Start Server' on the screen.
You will begin to see the feed. Scroll down and until you come across an IP address.
Open a browser on any computer or mobile connected to the same network and enter this IP address.
How to Hack Someone's Phone Camera Remotely
Wondering how to hack a camera on a cell phone easily? SP Camera is available for only $9.99, this is one of the best apps to learn how to hack iPhone camera and use it without making any noise. This feature-rich app can be used to record both photos and videos without being detected.
Here are some of its main features:
Record, while the device shows a fake background.
Built-in timer and motion sensor to automatically record videos.
Multiple modes, including photo, video, slow motion, timelapse, and dual cameras.
There are many benefits of using this app, including:
Recording content in a password-protected folder
Allows you to zoom in and out – up to 10x
Supports high-quality recording
You can secure the recording with a passcode
While it's a great app, it may crash often. Plus, installing it can be tricky as well because you will need physical access to the device to get the job done.
How to Hack Into Someone's Phone Pictures for Free
Perfect for Android users, this one is more of a hack a phone app that lets you click pictures without letting others know. Unlike other mobile phone hacking on this list, Silent Secret Camera HD is free.
It is easy to use. All you have to do is install it on the target device and set it up, i.e., choose a fake screen and designate buttons. Here are some of the main benefits of this app:
You will be able to click pictures without making any sound by using different buttons, including volume control buttons.
The screen will not display the camera as it lets you use your browser to get the job done.
While it doesn't let you hack someone's camera, it can be a good pick if you want to be able to keep images or videos for your record.
What's the Best Cell Phone Camera Hacker?
So, it it possible to hack someone's phone camera remotely? Yes, if you use monitoring apps. mSpy and Cocospy are the best options as they give access to a lot of features, including social media communication.
However, if you want to be able to see the live feed, then IP Webcam Pro might be your best option.