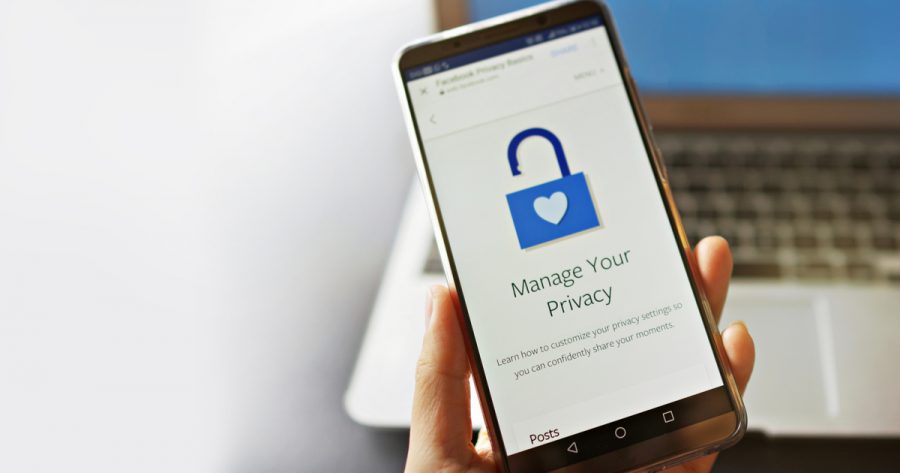 If you want to learn how to hack someone's Facebook without them knowing, then you are in the right place. Track Facebook messages with the help of special spy applications and get to know other details.
91% of all adolescent users post photos of themselves;
61% of users post where they live;
71% of teenagers who are active online post-school name;
53% of teenagers post their real cell phone number.
Is it possible to hack someone's Facebook?
There are multiple ways to hack someone's Facebook login page and read their text messages, see their friend requests, hidden profile pictures, look phone numbers as well as their online connections.
In this guide, we present the most widely used way of Facebook hacking.
Here is how to see someone else's Facebook messages:
With the help of phone trackers;
When Resetting their password;
Using Forgot Password method;
Password guessing or social engineering;
Man in the Middle;
Phishing Attacks.
Best phone trackers to hack someone's Facebook
mSpy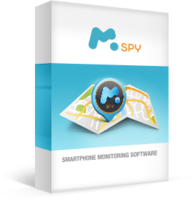 mSpy is a top tracking application that allows monitoring Facebook activities, phone calls, emails, read real-time and deleted messages, and tracking satellite address location.
It is compatible with all phones and other gadgets and operational systems; that's why it is one of the most popular applications for tracking messages.
Many users have already tried it, evaluated the functionality and effectiveness of this program.
It's perfect for parents to monitor their kids' devices without them knowing, and employers to monitor employees while they use the company's phones and tablets remotely.
For couples, mSpy phone tracker is also the right choice. Its price is not high, while this spy Facebook app provides three different packages:
basic 
premium
bundle kit
It means you can choose and buy a set of features which you want, not paying for things you don't need.
View all incoming and outgoing calls as well as media files;
Block unwanted calls on the target device;
Read all emails and messaging apps aside from Facebook like Skype, Whatsapp, Snapchat, Tinder, LINE, Telegram, and Viber;
GPS Location tracker;
Access to contact list and calendar;
Highster Mobile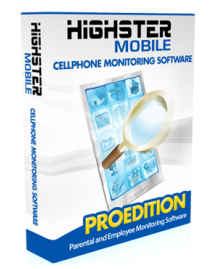 Highster Mobile app is one of the best phone tracking software to track Facebook activities, to spy on any electronic devices working on almost any operating system.
It is easy to use and quite affordable.
It allows effective and convenient monitoring of all data that goes through the target phone.
You can also take pictures using a phone camera at any distance. Try to use it, and you will not regret it.
This spying Facebook app provides unique features:
Keylogger software that saves keystrokes ever typed;
Sending fake messages and remote commands from the web;
Tracking social media activities and messenger hack;
Function to restart the target phone remotely and notification of SIM change;
Deleting messages which contain determined keywords.
Call logs report and phone call interception;
Environment and phone call recording: Skype, Viber, WhatsApp, Hangout, LINE.
How to Hack Facebook messages without password
Is it possible to hack Facebook account data without a password? The answer to this is a resounding, yes! It all depends on your unique circumstance. Here are some methods worth exploring.
Resetting the Password
While most people might have a password protecting their socials at all times, they hardly ever do this for their email accounts. This is the ultimate rookie mistake that lucky for you, is the jackpot of account hacking gold. If you have physical access to your target user's device, and know the email address associated with their Facebook account, simply:
Go to Facebook and click on "Find your account."

Confirm the email where it is going to be sent the code.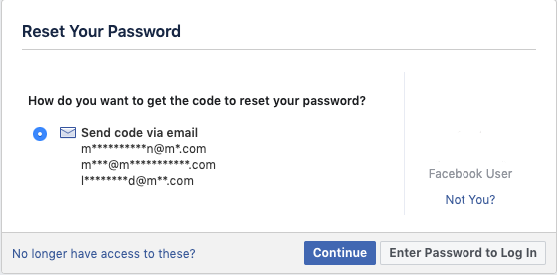 Once the password reset link is sent to their email, enter the security code.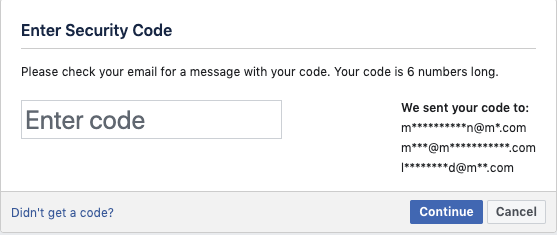 Ensure you delete the email with the reset link to cover your tracks.
Choose the new password.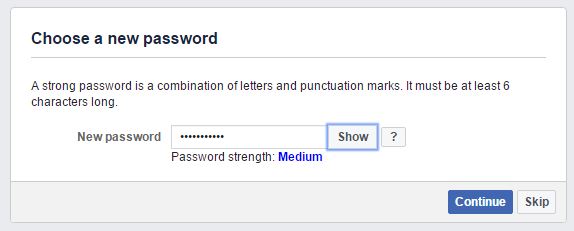 Choose to "stay logged in."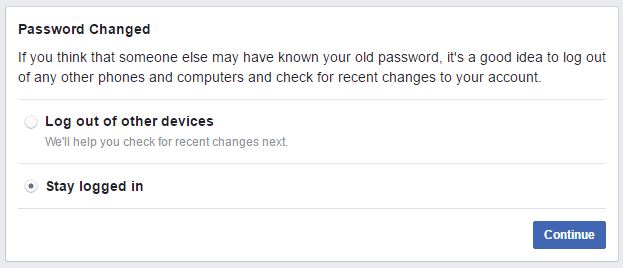 If the target user has two-step verification enabled, you'll find online programs that allow you to divert the One-Time Passcode (OTP) from the target's phone number to yours.
The next hurdle you have to jump over is answering a few security questions that the target user might have set. If you know them well enough, it shouldn't be too hard to identify some of the friends' names displayed positively.
If you don't know their friends, you might find yourself in a bit of a conundrum since Facebook won't allow you to reset the password if you can't correctly identify them.
In that case, you'll need to create three different Facebook accounts for three different fake users.
You'll then need to add them to the target's friend list. That way, when you need to "identify" your target's friends, you can easily do so and successfully reset the password.
The "Forgot Password" method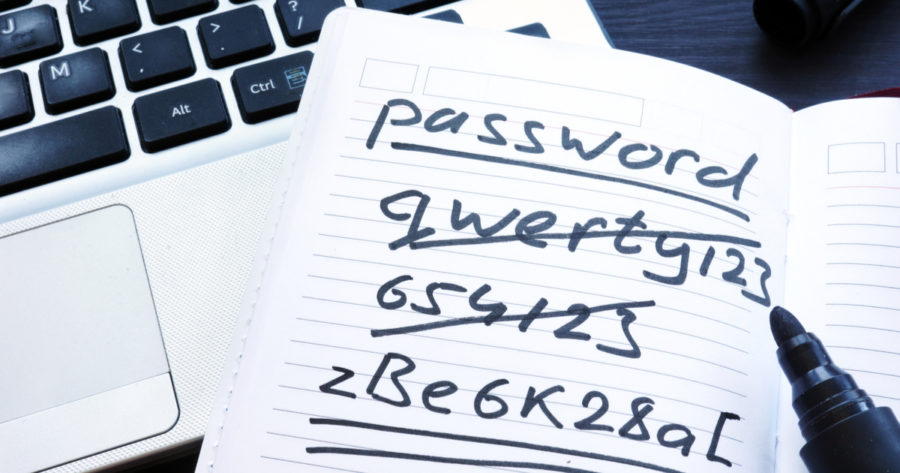 You can easily hack someone's Facebook using the simple "Forgot Password" technique.
This method allows you to create a new password for their account once the reset link is sent to the target's email.
You're probably thinking, "How on earth will that work if I don't even know their email password?" Well, it's quite easy – if they're using a Gmail account. Here's what you need to do:
Before you can hack their Facebook account, you'll need to hack their Gmail account. To do this, first, download a popular Gmail phishing app.
Build a website that allows you to create a pseudo-Gmail account.
Create an index.html folder and use a spoofing program to make it look like the real Gmail.
Send this to your target so that you can access their Gmail password.
Go to Facebook and reset the password. The link will be sent to the target's email address, which you now have access to.
Create a new password and log into their account to read their Facebook messages.
The downside to this method, however, is that once the account user realizes that they can't access their account, they'll reset the password.
It leaves you in a perpetual cycle of having to reset the password regularly.
How to hack into someone's Facebook password for free: Social Engineering method
If you want to know how to figure out someone's Facebook password, try social engineering.
It refers to the use of various psychological methods to manipulate people into divulging sensitive information.
So, if you've got the gift of gab, you can put it to good use. Get someone to give you their password information without them knowing it and use it to hack Facebook Messenger.
If that doesn't work, you could try to guess their Facebook account password. It sounds harder than it is. According to a recent survey by Avast, a whopping 83% of people use weak passwords.
Some of the most common passwords people use are:
Their birth dates;
Anniversary dates;
Their kids' names.
It doesn't end there. An alarming number reuse the same passwords for multiple accounts.
So, think of something meaningful to that person and type it in to see if you can gain access to their account.
How to Hack Facebook Messenger Using Man in the Middle Attack
Ever wondered why it's not safe to use public Wi-Fi to access your socials or any other site that requires you to enter your personal information? Well, it's because there could be a "man in the middle"…
All jokes aside, this is arguably one of the most effective methods to use if you want to access someone's social media account. You're now wondering how to hack someone's Facebook messages, using the method.
The technique exploits the Wi-Fi network's security limitations to access users' passwords.
You can read the full guide here, but we've summed up the surprisingly simple process:
Download the Kali Linux OS.
Open a terminal window and change the routing table.
Use a spoofing program to create the illusion that your PC is the person's web server.
Use this "server" to collect the user's password information and forward all their data to your PC. This information is usually encrypted.
Finally, use a decryption program to decode the information and read the passwords.
You'll now be able to access the individual's Facebook messenger and read their conversations.
Phishing Attacks: How does it work
Thinking of how to hack Facebook account without a password? Well, you could go phishing and hope they take the bait! It's a great way to keep track of someone's Facebook activity without necessarily accessing their email.
Here's how to hack a Facebook account without email or password credentials:
Download phishing software that's specially programmed to hack into Facebook accounts.
Create a fake website and use it to send a phishing link to the target user whose account you want to access. Ensure that it is catchy enough to lure your target into clicking on it.
The program will then be able to read the target user's login credentials, which you can use to access their Facebook account.
If the process of hacking someone's Facebook using email sounds daunting, a phishing attack provides a more straightforward alternative.
How to hack Facebook account profile without them Knowing: The best solution
If you ask yourself how can I see someone's Facebook messages easy and without efforts, the answer is using phone tracking apps.
It is the easiest and the most effective way. And also, the best solution for those who want to know how to hack someone's Facebook inbox and outbox messages, posts, pictures, and other information.
These tracking applications are easy to use; most of them guarantee your confidentiality.
You can track someone's Facebook messages and other phone activities remotely without having physical access to it.
How to use Facebook spy apps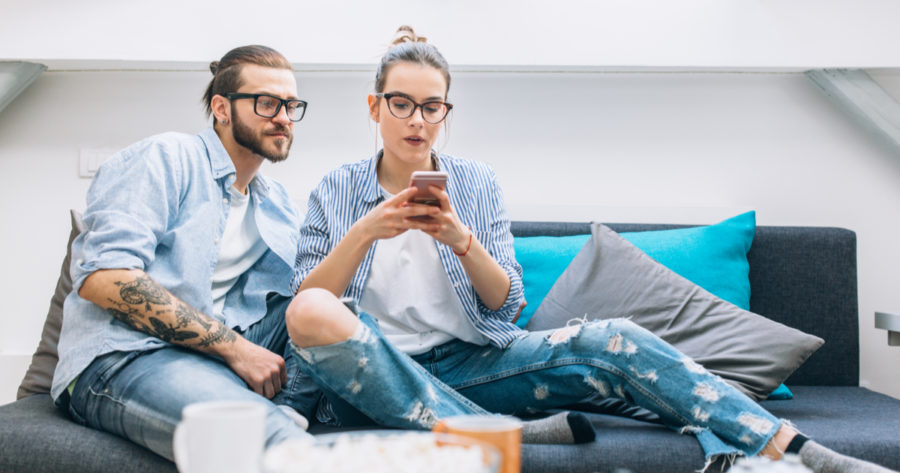 Facebook spy software or surveillance programs allow you to monitor the target user's account activity without having physical access to their device.
Before you settle on a specific Facebook spy app, ensure that you do your due diligence to choose the best one.
Reading online reviews about the app from other users is a high starting point. To use the app follow these simple steps:
Get some "alone-time" with the target phone to pull off this Facebook hack. Use your judgment to pick the best time for the installation process. The owner will need to be away from it for at least 10 minutes.
Go ahead and access the service website and download the installation file on the target phone.
The phone tracking application operates in stealth mode.
Log in remotely to your online control panel and view all the Facebook data associated with the target's account. You can do this from any electronic device that has a stable internet connection.
A great spying app allows you to discreetly view all Facebook account messages chats, posts, and comments in the target device.
The best part about it is that the account owner won't suspect a thing.
Some great features you enjoy when using Facebook spyware include:
A complete log of all chat conversations with the date and time stamps;
Full message contents;
A list of the target's Facebook friends;
All sent and received media files;
GPS location monitor.
Some apps also allow you to monitor activity on all the target's other social media accounts. In the next section, you'll learn how to spy on Facebook messages free without the phone.
Top reasons to spy on Facebook activity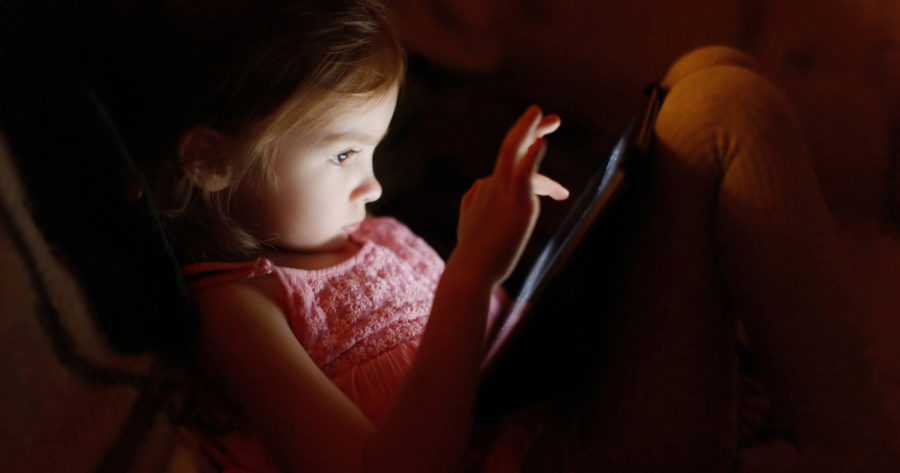 Facebook has changed how internet users communicate with each other around the globe.
Statics says that more than one million users log into this social network every minute. Besides, around 80% of all users apply Messenger to send 150,000 messages every single minute.
That's why many people are concerned about their child's, spouse's, or employees' online activity.
Nothing is surprising in people's desire to track someone's Facebook without them knowing.
It may happen that your husband, wife, or children will use Facebook messenger to chat with some strangers for an extended period, which may seem suspicious.
Here are the top reasons why you may need to track a Facebook account:
Worries about the problems of your children. Personal information is recklessly shared by our children online. Fraudsters and criminals can use it for online extortion, cyber-bullying, other fraudulent or illicit purposes. There is the necessity of checking their profiles and messages.
Personal problems with significant others. Anti-cheating spy apps can dispel your doubts and show how to read someone's messages. Log into someone's Facebook without them knowing and find out secrets.
The need to protect the confidential information of your company from dishonest competitors and employees. If you are a business owner or a top manager, use spyware for this purpose.
Conclusion
So, there are several methods of tracking Facebook accounts, and using spy apps to hack into someone's Facebook is the best of them.
Install it once and enjoy easy monitoring from any place in the world and using any device. If you have any questions, please leave them in the comments. We will be glad to answer them.