How to Jailbreak iPhone and iPad (iOS 13+)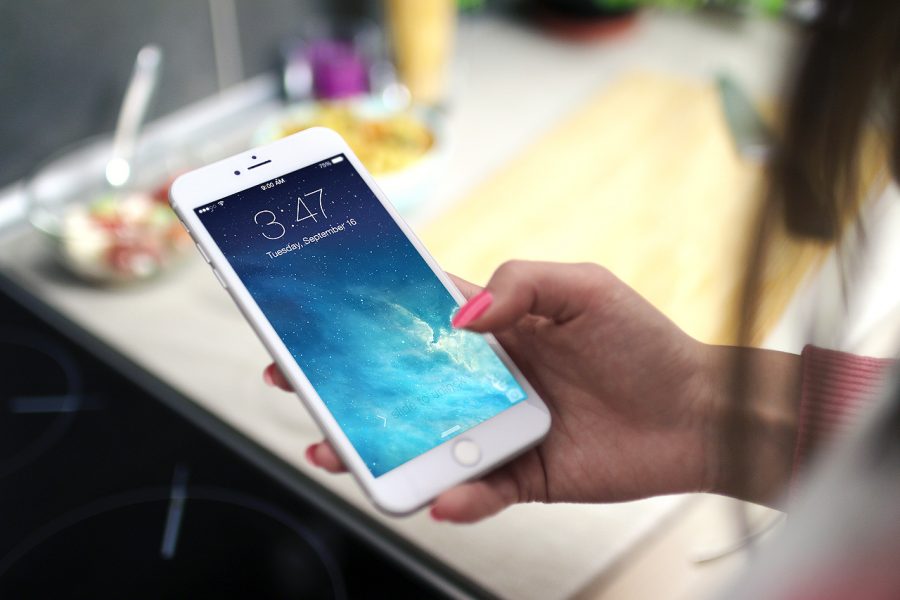 Wondering how to jailbreak an iPhone and why you need it to run tracking apps? Most tracking software requires you to perform this process to remove all limitations and have maximum tracking capabilities. Some software developers like mSpy and Highster Mobile have a no-jailbreak version though, but still recommend this.
Worry not, in this guide we have covered all that you need to know about jailbreaking. Let's get started.
What is Jailbreaking?
All iPhones come with Apple's own operating system that can be hard to modify due to several restrictions. Jailbreaking allows users to remove these restrictions and enjoy better control by reading and writing to the filesystem, running unsigned code, etc.
All in all, jailbreaking allows users unfettered app installation and customization. Most people usually jailbreak iPhones but you may also jailbreak other Apple devices including Apple Watch and Apple TV.
This is why a lot of people search for terms like 'how do I jailbreak my iPhone' and 'what does jailbreaking an iPhone do'. In simple words, you will need to use third-party tools like Cydia to jailbreak your iPhone. What jailbreaking basically does is add an unofficial installer to let you download tweaks, extensions, and third-party apps.
Cydia will allow you to get more out of your phone. However, jailbreaking isn't for everyone as jailbreaking your iPhone will not only void the warranty but also put your data at risk. Thanks to incredible Apple security, jailbreaking your phone can be quite tricky, especially if you have the latest version of iOS.
However, in this article, we will tell you how to jailbreak your iPhone safely.
Is jailbreaking the same as unlocking?
No, jailbreaking isn't the same as unlocking. Jailbreaking has more to do with software restrictions.
When you jailbreak your phone, you will be able to do more on it. In some cases, jailbreaking your iPhone may also unlock it but unlocking your iPhone will never jailbreak it as unlocking refers to setting up your phone to make it work on different carriers as some iPhones are set to support a single career only.
Can jailbreaking brick my device?
Your device may stop responding during the process. If this happens, hard reset the phone and it will be back to normal. In case, you still find issues then go ahead and backup the files using iTunes.
However, you have to be careful when installing apps from the new store as they may contain viruses. Running the device in Safe Mode may be a good option. Other than this, you can consider going back to the original firmware.
Is jailbreaking legal?
Jailbreaking in the US is legal. However, performing illegal acts on a jailbroken phone can get you into trouble. Moreover, jailbreaking may be illegal in some parts of the world.
Backing up Your Data and Preparing to Jailbreak
Since jailbreaking your iPhone may cause you to lose your data, it's important that you back up all files before you move ahead with the process. Here's how to do it:
All versions from iOS 7.0 to iOS 13 are supported. If your phone has an unsupported version, you will have to upgrade it or wait for newer software. Moreover, you can go here to verify if your iOS version is supported or not. We have tried it with:
iOS 12.4

iOS 12.3

iOS 12

iOS 13
Go to Settings, tap Touch ID & Passcode, enter the required details, and tap Turn Passcode Off. The iPhone will ask you to enter your passcode one more time. Do it and you're done.
Go to settings, scroll down and tap iCloud and find the 'Find my iPhone' on your phone. Tap it and turn it off. The iPhone will ask for your iCloud login details to verify.
Older versions of iTunes may not work smoothly. Hence, open the software, go to Help and click 'Check for Updates' and download the latest version if available.
Connect the Device to Your Laptop or Computer 
Use the USB cable to connect the device to your computer. Your iPhone will begin to charge once a connection has been made.
You can do it by using iTunes or third-party tools.
This will ensure Apple restrictions do not prevent you from jailbreaking your iPhone. Go to Settings and find the Airplane Mode option. Toggle it on and you're done.
If your phone is eligible, then you can move to the next step and start jailbreaking your iPhone.
How to Jailbreak an iPhone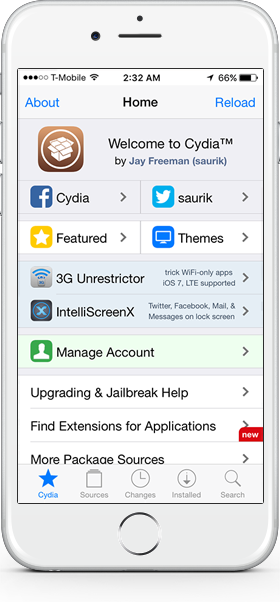 Before moving ahead, let's talk a little more about Cydia.
Cydia can be defined as an exclusive app store for jailbreak apps. You will find different apps for your device on Cydia including paid and free tools. However, these apps will only work on a jailbroken phone. In fact, you may not be able to access the Cyndia store if your phone is not jailbroken.
Let's now look at the process to know how to jailbreak iPad, iPhone, etc.
New iPhones and iPads including XS, XR, XS Max, and other models do not support jailbreaking. Plus, it may also not work on iPad Air and iPad Mini since jailbreaking only works on devices that use an A17-A11 chip.
If your device is eligible, move onto the next step and download Cydia Impactor. We'll tell you how to use Cydia impactor, hence no worries. Also, download the Undecimus.ipa.
Run Cydia Impactor and connect your device to your laptop or computer.
Find the .ipa you downloaded and drag it into the Undecimus app. It will ask you to enter your iCloud details. Feed those and the software will begin to install.
In the meanwhile, open your device, go to Settings, General, Device Management, and your Apple ID. Now, tab to ensure your device trusts the same email address.
Next, turn on Airplane Mode and turn off Siri. Once done, shut the device down and power it back on.
Once on, you will see the unc0ver app. Open it and once again press the Jailbreak button. This will cause your device to restart.
Once on, repeat the same process and Cydia will get installed on your device.
You will need a computer to perform the process. If you want to know how to jailbreak without computer then check other articles on this site.
How to Jailbreak the new Apple iPhone XS or XS Max?
Chimera can help you jailbreak the latest devices. The process is simple.
Download the app on your computer, launch it, and connect your device using the USB cable.
You will still need Cydia Impactor on your computer. Open it and drag the Chimera.IPA file to the Cydia Impactor window.
Enter your iCloud details when prompted. The software will begin the process.
Go to settings and trust the same email. Make sure to disable Siri, disable password, and enable Airplane Mode.
Restart your device. Once on, open the new app on your device and tap 'Jailbreak'.
Wait a few minutes and you will see the new app store on your device. Done.
Conclusion
Jailbreaking allows you to get more out of your phone. The process may sound complicated but it only takes a few minutes to complete. However, remember that Apple doesn't support Jailbroken phones.