How to Find Old and Deleted Texts on Android and iPhone
There are many reasons someone would like to keep old text messages, like important information, discussions, or only memories. Thus, accidentally deleting them might cause some unnecessary stress and worry.
You can easily retrieve your deleted text messages in a few simple steps presented below, or you can use some of the top SMS spy apps so that you can monitor in real-time.
Is it Possible to Find Old Text Messages?
Yes, it is possible to find your old text messages. Here are some basic ways:
iCloud backup retrieval: By using the iCloud backup retrieval, you will need to restore your phone to the original factory settings.
iCloud website retrieval: The process of finding text messages on the iCloud website is quite simple — you will only need to visit the website and go through a few simple steps to connect the cloud to your phone.
iTunes (or Finder) backup: If you want to use iTunes to restore your texts, you will need to connect your phone to your computer. The process is quick and straightforward if you've previously backed up your messages.
With the help of third-party apps: There are many available apps, like Tenorshare and Dr.Fone, that you can download to your phone and restore lost information.
With the help of phone provider company: Not all phone providers keep this information, so it might not be your safest bet. Those that do will send you the backup version of the texts.
How to Retrieve Deleted Text Messages on iPhone
If you had backed up your text messages to your iCloud before they got deleted, you would be able to recover them in only a few steps.
Open Settings and select your Profile.
Click on iCloud and then iCloud Backup.
Tap on the Backup icon to see if you have made backup copies of your texts.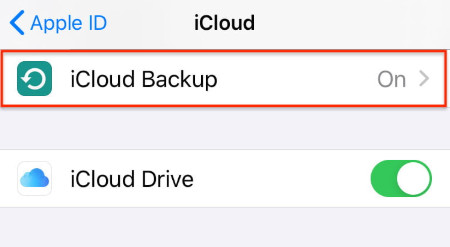 You need to restore your iPhone's functions to the factory settings to find old text messages by date.
Keep in mind that, by doing this, you will likely lose all the data, including music, photos, and such, you have on your iPhone.
To do that, follow these steps: General → Reset → Erase All Content and Settings.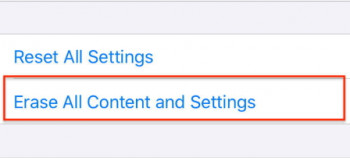 Turn on your phone again.
Open the Backup folder to find your old text messages.
How Do You Retrieve Messages from the iCloud Website
If you are trying to get access to your kids' text messages without them knowing, then this method might not work for every phone operator. However, you can try it since it's the easiest way to retrieve lost messages by far.
Step 1: Open the iCloud website and enter your Apple ID and password to continue with the backup process.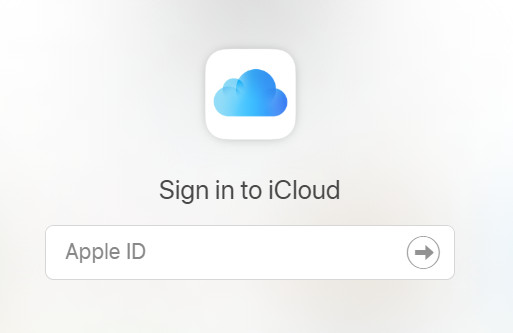 Step 2: Click on Text Messages (if you haven't backed up your texts, you won't find this option) and search the messages to find the ones you need
Step 3: Open your profile from Settings on your iPhone, and then select iCloud (Before the next step, turn off your text messages)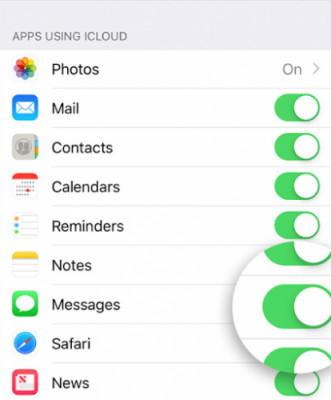 Step 4: There should be a pop-up on your screen where you should press Keep on my iPhone.
Step 5: Turn the text messages back on and tap Merge.
With these steps, you should be able to retrieve and track text messages on the device.
How to Restore Deleted Text Messages with iTunes or Finder Backup
Whether or not you backed up your messages to iTunes on Mac or PC, or Finder on macOS Catalina, you will be able to recover your data quickly.
When you connect your iPhone to the computer, you're already synced automatically with iTunes. However, you will still need to open the Finder manually.
Find the iPhone icon on the left side (either alone or in the drop-down menu) and click on it.
If you can't click on Restore Backup immediately, → click on This Computer to enable it → to click on Restore backup.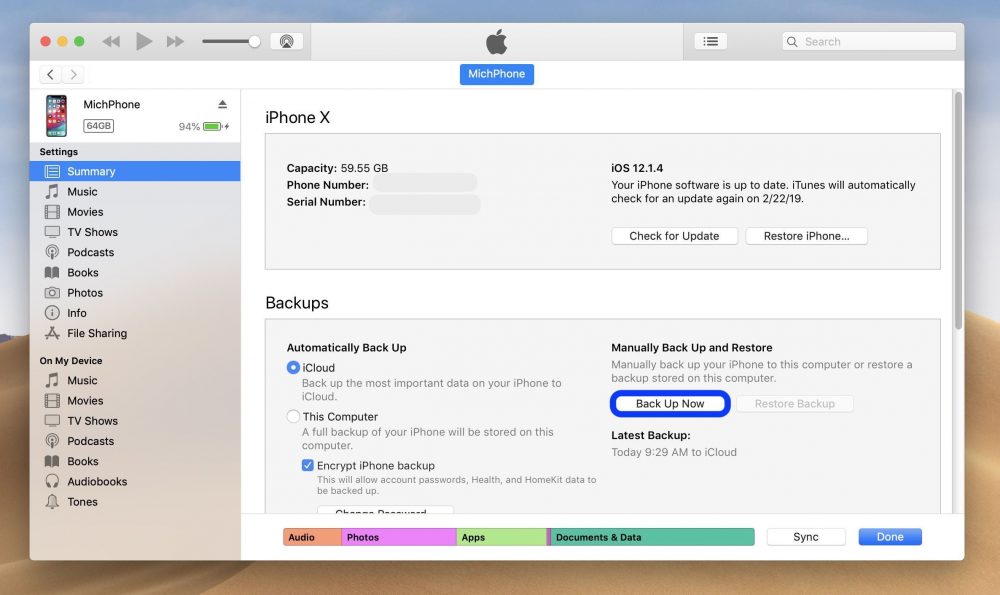 It will take a few minutes for the process to complete, but your iPhone should be restored with all the previously deleted text messages and other data.
Can You Recover Deleted Texts on iPhone without Backup?
Yes, you can recover deleted texts on iPhone without Backup. You'll need Tenorshare UltData or Dr. Fone toolsets to scan your iPhone for the deleted messages. Only after then, you can select messages or iMessages to restore.
How to Recover Old Messages with Third-Party Apps
Keep in mind that some of these apps might require additional payments.
How to Recover Deleted iMessages
There are plenty of available apps to help you recover your texts, but not all of them are worthy of your time. Luckily, you won't need to ask yourself "how to recover deleted iMessages?" anymore because we have made your job easier by selecting the top two apps for iOS devices that will help you retrieve your old iMessages.
WonderShare Dr. Fone
Dr. Fone carries the title of the first iPhone data recovery software, making it the ultimate app on the market.
WonderShare Dr. Fone is available for several iOS devices:

Moreover, you can recover not only your texts, but also other data, such as photos, music, contacts, and so on. You can recover your data in three ways — directly from the iOS device, iTunes backup files, or iCloud backup files.
Launch the app → connect your iPhone → select the file types you would like to recover.
Tenorshare
Tenorshare UltData promises a 100% recovery of your lost files, so you might want to take them up on their offer since they also provide a free trial.
You can select one of the three possible ways of restoring your data, including direct recovery from your iOS device, iTunes, or iCloud backup recovery.
All three methods work in the same manner → connect your device → start the scan → preview the lost data → recover the files.
There is an abundance of other features you will get with Tenorshare: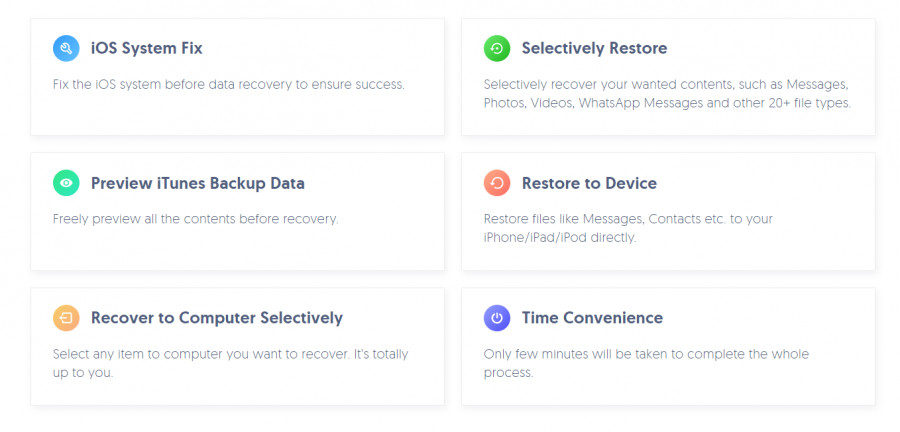 How to Find Old Text Messages on Android
Unfortunately, Android users can lose their text messages and other files. Not all users remember to back up their data, so third-party apps are there to jump in and help.
Let's take a look at the two apps that will help you retrieve your texts.
WonderShare Dr. Fone
Dr. Fone is the first Android data recovery software in the world, with the highest success rate of restoring data in the industry. It's compatible with over 6000 Android phones.
No matter what data you've lost, you will be able to restore it from either the Android internal storage or the Android SD card.
What's excellent about Dr.Fone is that you can pick which files you want to restore, so you can choose to save only the most essential texts and not all of them.
Step 1: Connect Your Android Phone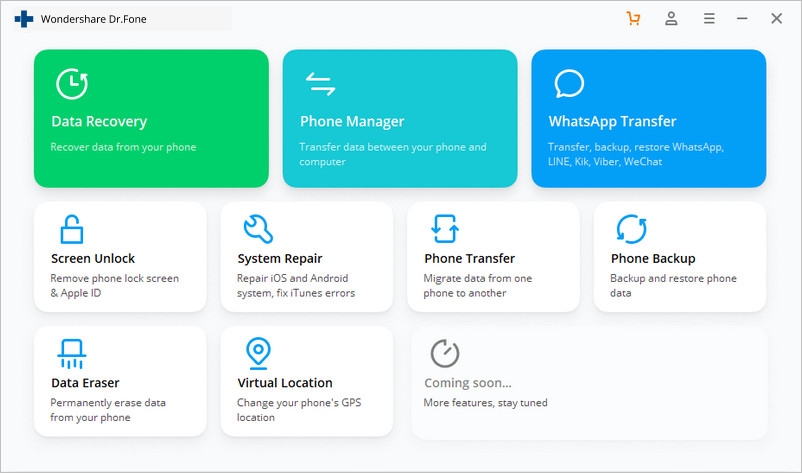 Step 2: Select file types to scan
Step 3: Preview and recover deleted data on Android devices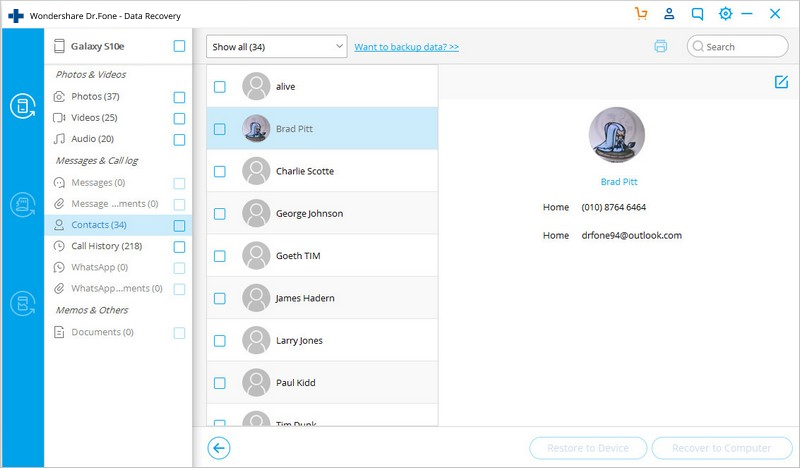 Tenorshare
Tenorshare for Android has been recently updated, so, in addition to recovering text messages, you will be able to recover app messages from specific phones.
Tenorshare allows you to preview individual files before you restore them so that you can select only the necessary texts and data.
Step 1: Connect your Android device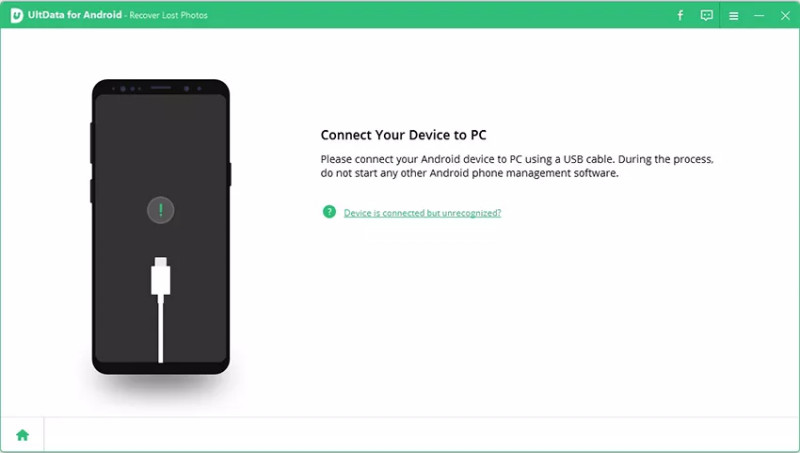 Step 2: Enable USB debugging
Step 3: Start scanning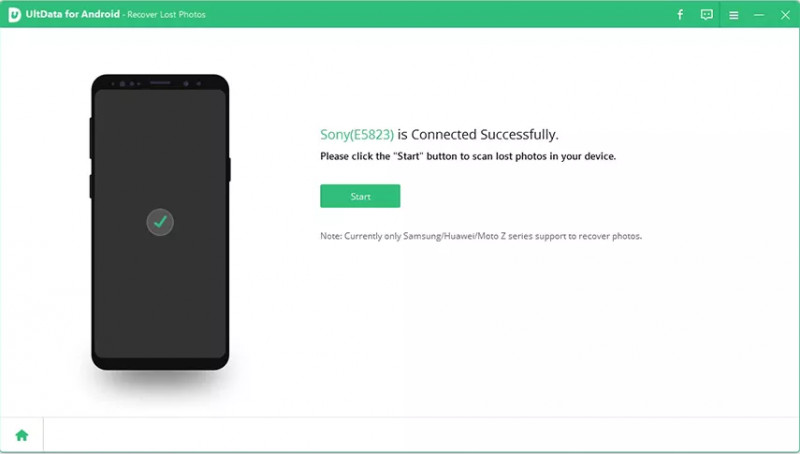 You won't need to root your device , as the app is compatible with more than 6000 Android phones.
Calling a phone provider company
If none of the methods above worked for you, and you're still wondering, "How can I retrieve old text messages from my iPhone?", then keep reading. Your last step could be to go back to the basics and call your phone provider.
Ultimately, not all companies keep records of your old text messages, but some of them do.
Retrieving messages by calling your provider might be the easiest way to get them back, but it hasn't worked for many people.