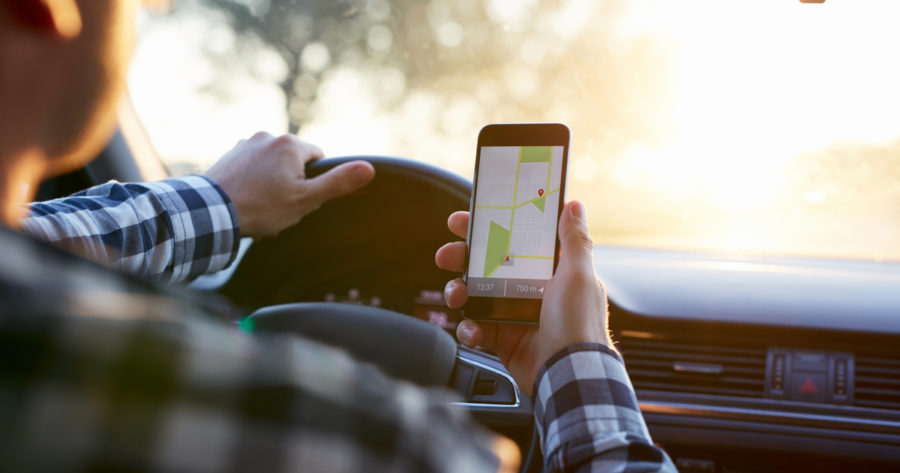 Need advice on how to track an iPhone you have lost? Wondering how to track an iPhone by phone number if it has been stolen or if you need to locate someone else's device? There are different safe methods. Some of them are suitable for Android phones too.
In this article, we will explain different options that you can use to track the phone you own and the device you would like to get access to secretly – which belongs to your child, other family member or a person that works for your company. Keep reading to learn about natural ways to find an Apple phone location that is good for monitoring multiple devices. Keep in mind; it's not always legal to spy on someone's cellphone.
There are a few cool apps, for example, mSpy, that allow tracking phones easily. Don't want to deal with the complexities of installing them and looking for opportunities to track a cell phone location for free or need advice on how to monitoring an iPhone by phone number? Let's discuss your options.
Use iCloud to track an iPhone without installing an app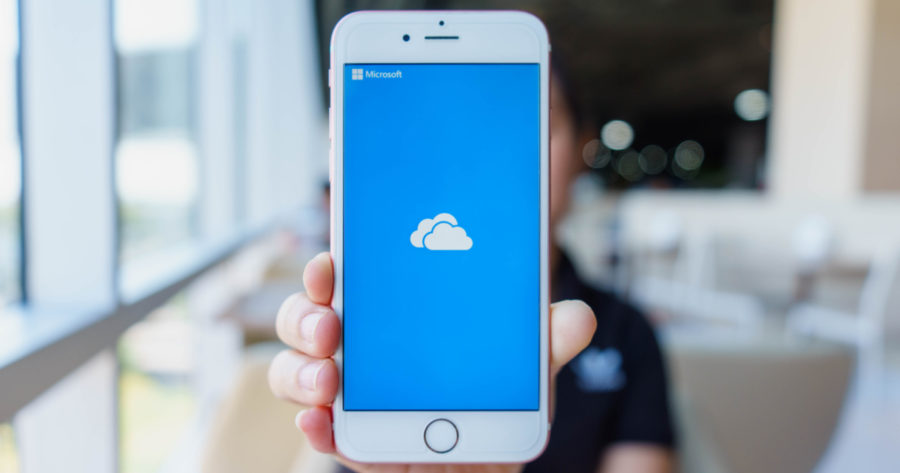 What if your iPhone is missing? How to track an iPhone without any apps? The easiest method to identify the place where your iOS phone is located without any application is to access your iCloud dashboard. You can do it using your Mac computer, iPad, or iPod in a few steps.
Sign in your iCloud account. You will need to enter your password and Apple ID.
When you see your dashboard on the screen, click on the "Find My iPhone" icon.
Choose the "My Devices" menu to open it. Select the one you want to find.
You will be able to view the exact current location of your iPhone on the interactive map.
But this is not all you can do. There are several great features.
There is an option to take advantage of the Play Sound feature to set the alarm for 2 minutes at full volume so that someone can notice your iPhone and keep it for you.
You can enable the Lost Mode to lock your device and make it start showing a flash custom message on the screen.
Do you believe that somebody stole your iPhone? You can use the Erase Data feature to delete all information that is stored on your smart device to protect your privacy.
How to track someone's location on the iPhone for free
A lost iPhone can ruin your life. An iPhone is one essential gadget that holds all the essentials of your every day. So losing it is naturally a frustrating experience. If you are wondering how to track your lost iPhone by phone number, here's a set of steps that'll do the trick.
First, you need to visit iCloud.com on your computer.
After logging in to your iCloud account, you need to select the Find iPhone option from the main menu.
Here you need to enter your Apple ID and Password when prompted.
Then from the top menu, you need to select "All Devices."
From the list, click the device you need to track.
Now, you can track your iPhone on the map, remotely ring it or send your phone number; and also wipe it clean to safeguard your data.
You can also take the help of any free iPhone tracking app to track an iPhone.
Track phone using Google's timeline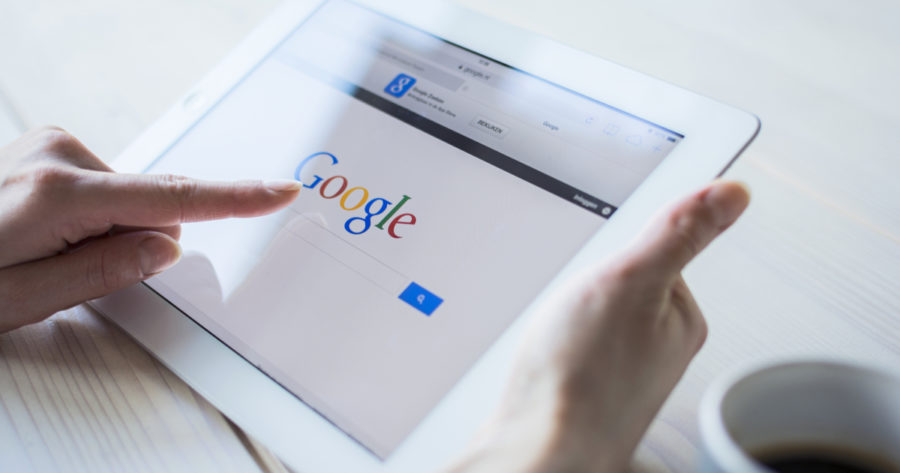 Do you know that every iPhone keeps a detailed log of where the user has been every day on the map? Read this article to learn more. Both Apple and Google store users' location history in case of emergencies. Isn't that wonderful? If you have turned on this function on your iPhone and as long it is connected to the internet, Google would update your phone location. You will be able to find out the latest updated information online if you visit google.com and choose this service. You can follow the map to your mobile device.
How to track an iPhone with Google's timeline? 
Use your browser to go to Google's Timeline. Choose the present date on the panel at the top of the page or click on "Today."
Scroll down the list of location history and choose the latest update at the bottom of the list.
What should you do next? If you discover your iPhone's locations have been the same for the previous updates, find that place and get your smartphone.
Is your iPhone changing its locations? It is likely to have been stolen, and you'd better report to the police and protect your data to prevent other people from accessing it. Ask your friends to help you follow your iPhone.
There is a variety of methods to secure your data:
Change your Apple ID password immediately
Change passwords to accounts on Twitter, Facebook and other social media platforms and all your email accounts
Tell the police your iPhone's serial number. In this way, you will protect yourself if somebody uses your smartphone for illegal purposes
Contact the Carrier to inform them that your iPhone is lost or stolen and ask to terminate your account.
How to secretly track an iPhone
If you want to monitor a mobile device that doesn't belong to you, the only way to do it secretly is by using some reliable GPS phone monitoring application. What are the best options?
You can use Find My Friends that is built-in the latest versions of iOS if you prefer to take advantage of a free cell phone tracker. Are you wondering how do you track a family member's iPhone? Well, this application was designed NOT for spying purposes but as an excellent mean of connecting family members and friends. You won't have to download this software. A person will need access to someone else's smartphone for a few minutes to enable this app by changing settings and share their location to your iPhone without them knowing.
Accept the invitation that they send to you on your device without sharing your site with them.
How to track an iPhone that you don't own secretly and not to be detected? You can use one of the professional monitoring apps like mSpy that is reliable and has a lot of advanced monitoring features that make it a perfect app for parental control and employee monitoring.
Locate an iPhone with mSpy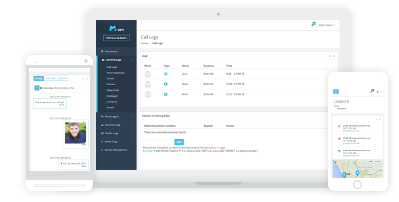 Are you worried about where your children are? Maybe you have lost an iPhone and can't remember your Apple ID? If you are wondering how to locate your iPhone, then using mSpy is your best option.
mSpy is a useful hidden app that knows how vital it is to meet security needs. This multi-aspect iPhone tracker may serve as an anti-theft as well. It provides a dynamic GPS location and geofencing features that can relieve you from stress by providing data instantly on your phone's location in case it got lost or stolen. Tracking the history of the geographical movements will help you find it in a matter of hours.
Besides, the app also helps you spy the iPhone in ALL ways you consider proper. Select your desired subscription package, go to the mSpy control panel, and follow a simple set-up procedure. No tech knowledge required!
In case of any query, you can always call the mSpy Customer Support Team for around the clock help. mSpy makes the task of locating an iPhone easy and simple, so you don't have to lose your sleep.
Is it possible to track an iPhone with just the number?
In most cases, monitoring a missing smartphone is possible if you have installed one of the powerful iPhone tracking apps, like mSpy or Highster Mobile. Another option is the use of IMEI number or IMEI tracker. But lots of people keep asking how to track an iPhone by phone number. Here is an answer to their questions.
The problem is that if somebody stole your phone, the thief is most likely to change your sim card for another one. Your number will be no longer available. Your chances to find your smartphone using your sim card number are low. Don't believe those people who tell you they know how to track an iPhone by phone number because they can tell you the last place where your device was. That's all.
Was this article useful? Feel free to share your ideas in the comments.