Free Scammer Phone Number Lookup – Identify Any Number
Phone scamming has been one of the more popular ways of illegitimately making money. With the ever-growing technology, there are ways to make sure you do not get scammed again.
If you're wondering how to recognize a phone scam, I will tell you what you should be on the lookout for, so let's get started with the information on the usual phone scams.
If someone is offering a gift or cash prize over the phone while asking for your credit card details — do not fall for it because it is a scam.
Most businesses that operate legitimately will give you time to decide before you buy something. Scammers will usually pressure you to buy something on the spot.
Scammers will introduce themselves as law enforcement to get you to pay fines or other debts while threatening you. Genuine members of law enforcement will not call you over the phone, or threaten you in any way.
A member of a government agency will not call you to confirm your sensitive information, so never share your private information over the phone, even if they claim to partner with the IRS or SSA.
If someone asks you to wire money, pay for a gift card, use a money transfer app, or similar — don't do it. It's probably a scam, and you won't be able to get your money back.
Only the companies that you have bought something from have the right to do another sales call. Also, if you are on the National Do Not Call Registry, robocalls are illegal.
Is It Possible to Do a Free Scammer Phone Number Lookup?
If you're wondering how to check if a phone number is real, or how to do a seriously free reverse phone lookup — there are multiple ways to do this.
I will list a few that have proven to be the most successful.
How Can I Lookup a Phone Number for Free?
Spokeo website worries about your security and specializes in checking people's information, social media profiles, criminal records, and phone numbers.
Type in the phone number that showed on your caller ID
Press search
Spokeo will look up whose phone number is this, and you'll find out if the call is authentic.
If you have a missed call, and you don't want to call back the phone number because it's unfamiliar — search it on Spokeo.
Spokeo can help you identify spam numbers so that you can block their calls.
Also, the results that Spokeo provides are very detailed:
Name of the owner
The names of possible previous owners
The type of phone line
It also offers fraudulent phone number lookup
I have not found any other site that offers such clear and to-the-point results. If you have ever been a victim of a scam, you know how important this information is.
Intelius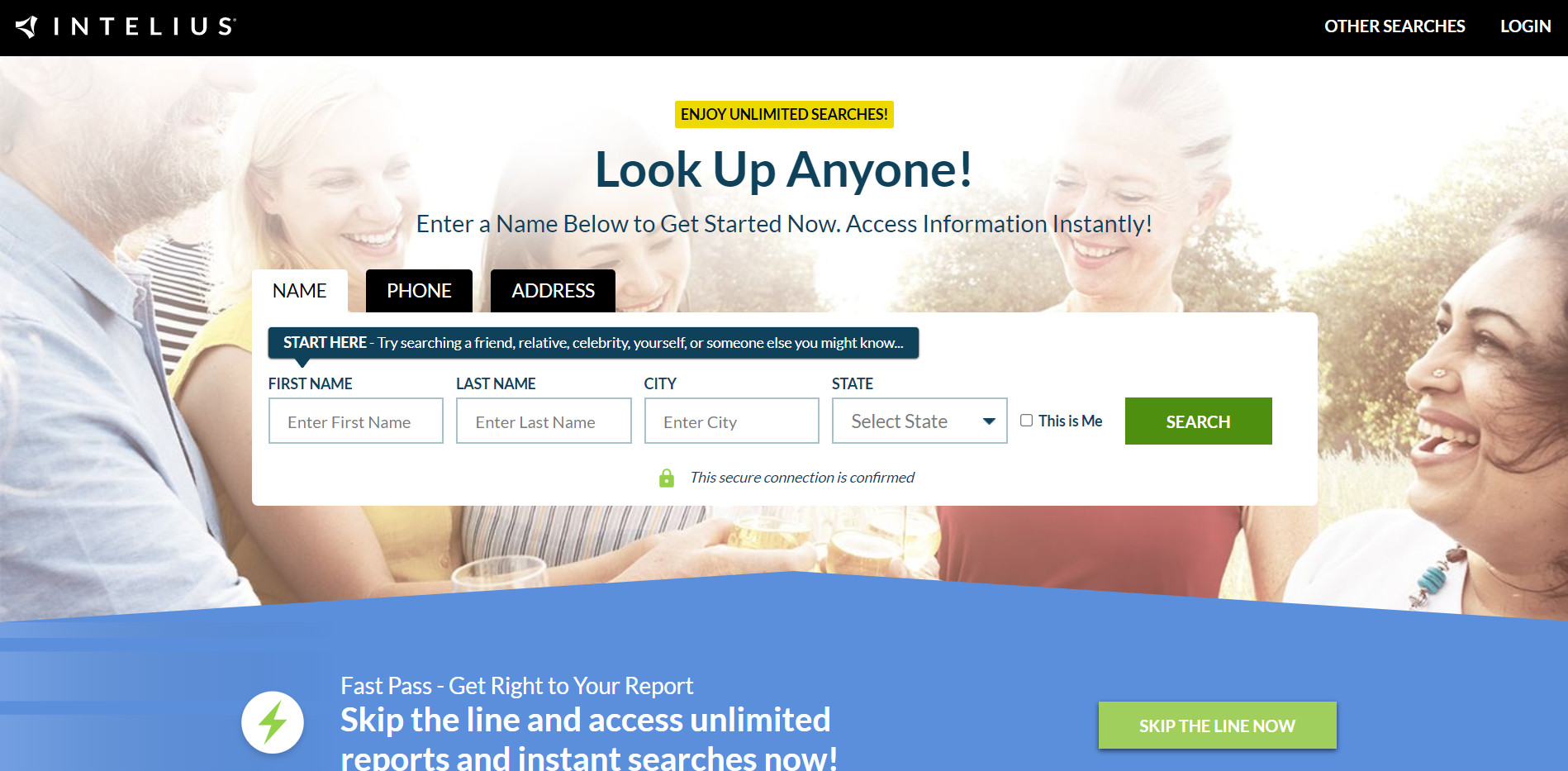 One of the most trusted names in scammer number lookups, Intelius has been in business for for two decades. In order to understand what information and history can be gleaned from a phone number alone, their service is a great choice.
With an A rating from the Better Firm Bureau, Intelius is a legitimate and certified business. You may click on each link in their interactive tool to discover other connections, which helps you acquire new information and expand your network of potential contacts.
Over 20 billion public records are available through Intelius's persons search engine, and they're always upgrading it to offer you with the most up-to-date information.
The service also has approval from the FCRA to provide aggregated data on paid subscriptions.
Instant Checkmate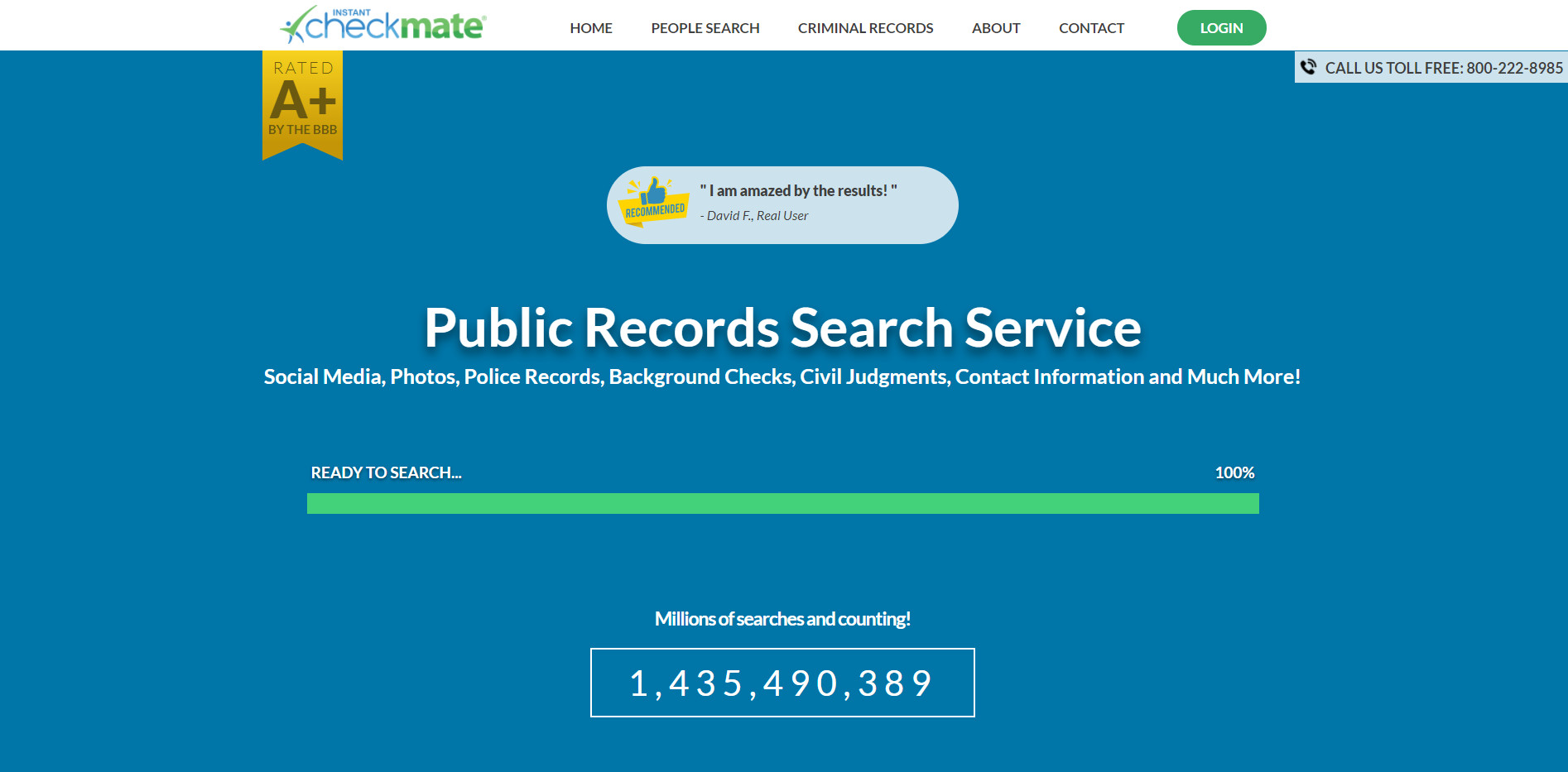 Using public records, Instant Checkmate serves as a search engine and phone number lookup service. With an A+ rating from the Better Business Bureau, you can be certain that using this service will be a breeze.
Using Instant Checkmate's public records search, you may run instantaneous online background checks on anyone you're interested in. Instant access to criminal records, arrest records relating to court papers, residences, actual age and known aliases may be obtained by searching anybody in the United States. And, if a phone number belongs to a scam company, you'll find out immediately.
For reliable data, a user-friendly interface, and clear explanations on how to use background reports, go no farther than Instant Checkmate. Instant Checkmate has accumulated more than 1.4 billion searches and gives quite reliable results based on a wide range of public data.
Truthfinder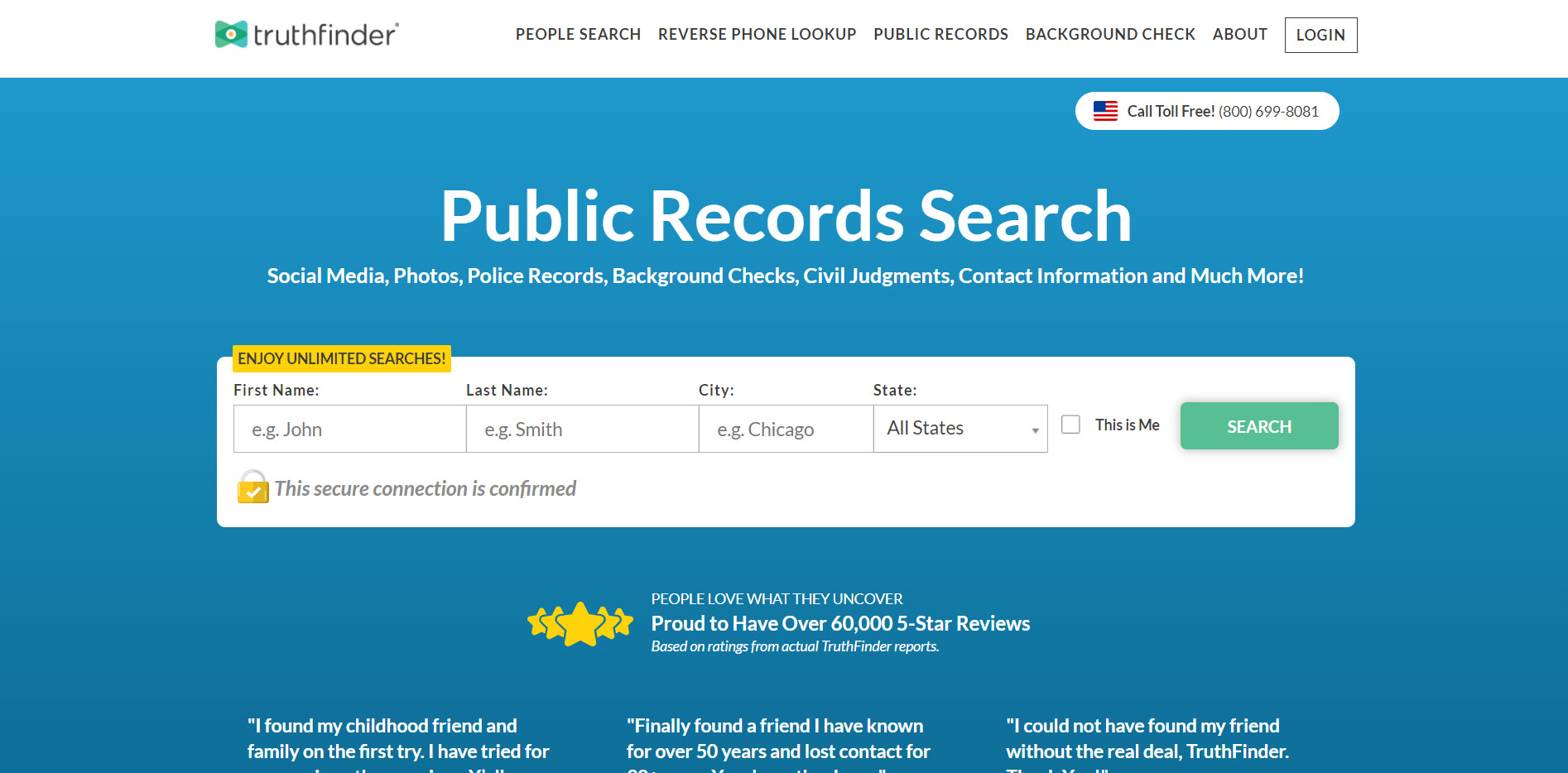 Multiple search options make TruthFinder one of the most widely used public record search engines. Background checks, reverse phone number lookups, and reverse email searches have been available on the site since 2015, making it an easy method to seek up public data online.
In order to give you with a comprehensive report on the person you're looking for, TruthFinder searches through hundreds of millions of public documents, social network data, and other sources. Accurate information, a simple to use interface, and clear explanations of how to use background reports are all provided by the site.
TruthFinder's principal offering is their Background Checking service, but they also provide a variety of other useful searches. People's criminal or traffic histories, as well as information on their contact information, education and career history, and social media profiles, may all be found online.
Is There Any Free Reverse Phone Lookup?
When someone asks you How to track a scammer phone number?, you could suggest they search for CallApp: Caller ID, Call Blocker & Call Recorder.
This app identifies calls and SMS numbers by using a dialer and spam call blocker.
It recognizes blocked phone numbers with their reverse phone lookup system.
Additionally, it will automatically prevent numbers from scam companies looking to make money off you or get your credit card details. With this app, you will never have to ask, "Who is calling me?" or "Is this number safe?" again.
How Can I Find Out If a Phone Number is Legitimate?
Scam phone numbers search is quick and easy, and you can do it on the Google search engine.
When you type in a phone number in Google, you might find out that it's from a legitimate business, and you can see their website.
Or maybe the phone number you typed in appears in the yellow or white pages — telephone directories, and you find an old friend you lost contact with.
However, some websites will immediately warn you that the phone number you typed in is a scammer phone number — don't answer those calls.
! Pay attention to the area code and never answer calls from these international area codes:
| | |
| --- | --- |
| 242 | 649 |
| 246 | 664 |
| 268 | 721 |
| 284 | 78 |
| 345 | 767 |
| 441 | 784 |
| 473 | 809 |
| 829 | 849 |
| 868 | 869 |
| 876 | |
Popular Scam Methods
As I mentioned before, scammers have been tricking innocent people for decades, and they have come up with some new scam methods that make people give them their personal information.
"Can you hear me?"
A popular method of scams that usually makes you answer "yes." The scammer records your answer and then uses your voice to authorize charges on credit cards and bills. If a similar scenario happens to you, don't answer the question and do not press any buttons, just hang up the phone.
Free Vacations and Prizes
Scammers will make you believe you have won a free vacation or a prize but will ask you for your credit card details so that you can pay your fee and claim your prize. Do not give them these data because they will use it to spend money on your credit card.
Phishing Scams
These calls usually claim that there is something wrong with your computer, and the scammers need your credit card info to download an antivirus and fix the problem. It's a fraud to get additional vital details from your computer, so be careful not to share anything confidential over the telephone.
Loan Scams
Scammers will ask for you to pay an old student loan, car loan, payday loan, or similar. Real businesses don't do this over the phone.
Debt Collector Scam
A lot of people are in debt these days, so this is a straightforward scam. However, don't fall for it and never give credit card details over the phone.
Credit Card Security Number Scams
Scammers will introduce themselves as bank staff and will ask you to provide the three-digit number on the back of your card. Even those three numbers can lead to missing money from your account.
Tech Support Scams
Advanced technology made it possible for a lot of smart houses to exist these days, but remember that tech support does not call you when you have a problem. You always call them — so do not fall for this trick!
What Is the IRS Scammer Number?
IRS (Internal Revenue Service) is a number used by CBP to identify the Ultimate Consignee.
There are 2 types of IRS numbers:
Employer Identification Number (EIN)
Social Security Number (SSN)
While performing this scam, robo-callers call potential victims and request direct payment over the phone.
Pay attention that the real IRS will contact you over email first and will never ask you for your information. It has also happened that callers had the last four digits of your social security number already on hand.
If you're not sure about the person who is dialing you, Call Treasury Inspector General for Tax Administration at 1-800-366-4484 to check if the IRS is trying to contact you.