How to Record WhatsApp Calls Secretly
Have you observed your partner or kids constantly making WhatsApp calls behind closed doors? They could be cheating on you and talking to a secret love. Do you wonder if there's some way in which you can record these calls secretly to listen to them later?
What if we told you that certain tools allow you to do so? These are phone tracking applications or call recorder apps that can record WhatsApp calls while also allowing you to monitor what someone does on their phone.
This guide will introduce you to two tools that you can use to record WhatsApp calls without the user knowing, so you can decide which is best for your needs.
Can WhatsApp Call Be Recorded?
Yes, WhatsApp calls can be recorded. Many people have wondered how to record a WhatsApp voice call in the past, and while there's no way to record calls on WhatsApp directly, there are various workarounds and solutions that you can use to do so.
The WhatsApp app doesn't support native call recording, and you might have to find another way to perform this process. The trick is easy; you can use a reliable recorder app to record all the WhatsApp voice calls made on a device and listen to them later. Also, expect to find it easier to record calls on Android than on Apple devices.
What Is the Best Hidden WhatsApp Call Recorder?
The best hidden WhatsApp call recorder is KidsGuard. However, before recording WhatsApp calls on a phone, you have to take care of these three main steps including:
Gaining physical access to the device in question
Purchasing a license plan from Kidsguard to access all its premium features
Waiting for a few minutes for the app installation to complete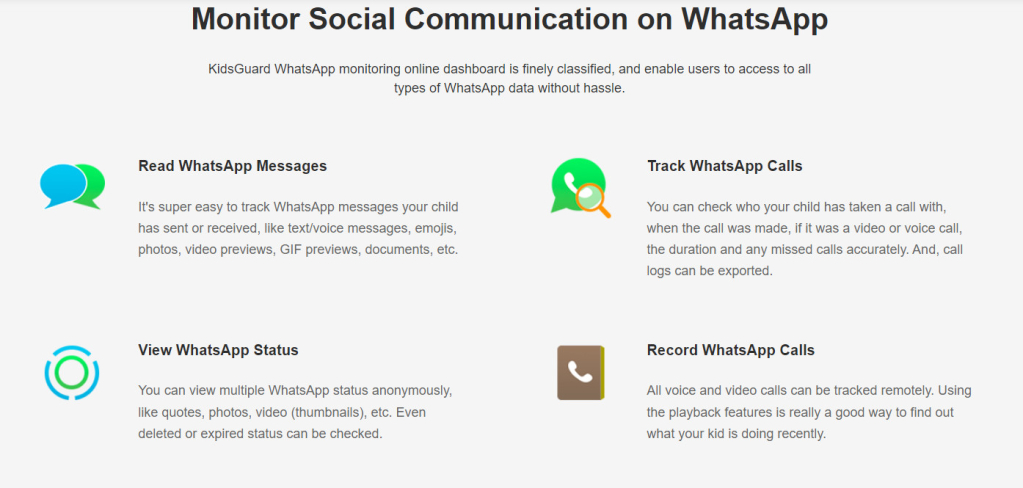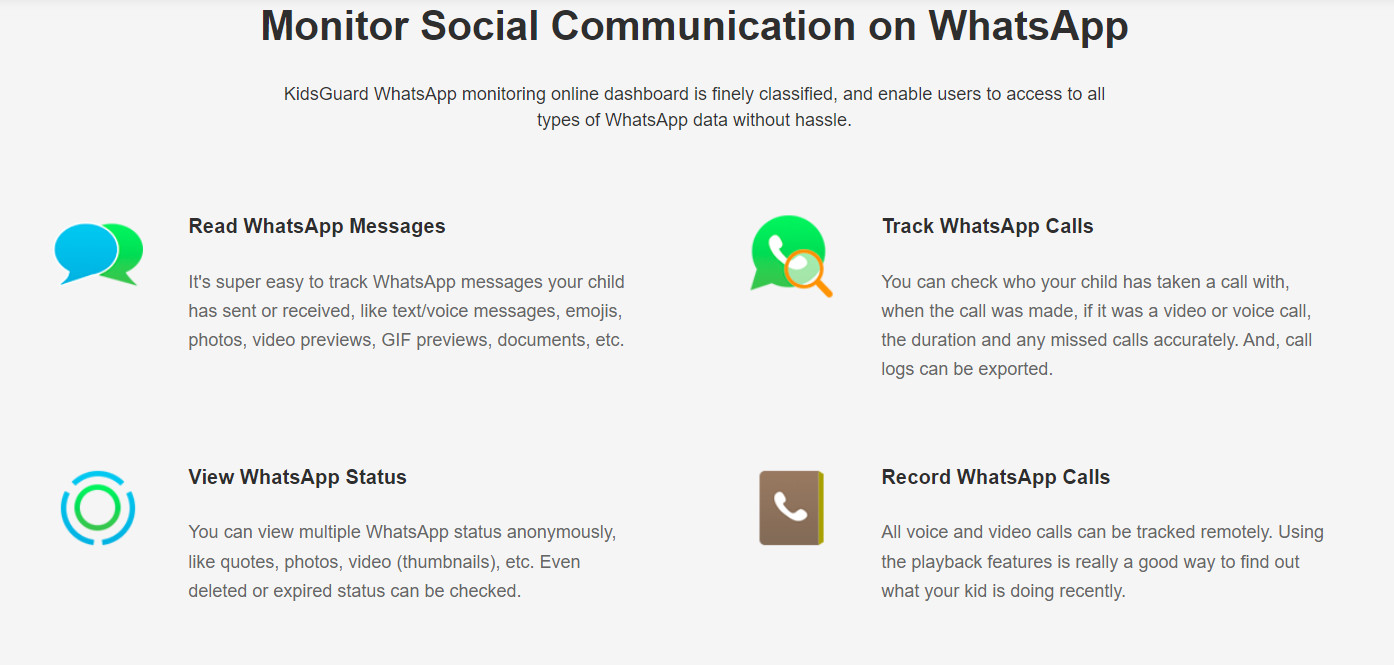 How to Record WhatsApp Calls Secretly with KidsGuard?
There are a few steps to expect in recording WhatsApp calls using Kidsguard, including:
Create a user account, and purchase a user plan or package. Once complete, the app will lead you to a "My Products" page, where you can access detailed information about the app setup. You will also gain access to the app link for downloads.
Accept the permissions for the app and follow all on-screen prompts presented.
Once the installation is complete, return to the app's official website, and complete the setup process. You will now access an online user panel, where you can play the phone calls you recorded secretly. 
That's it! The process should be complete at this point. Remember that you can set up the application to run in a steal mode so they never detect its presence. The app should then start to record the WhatsApp phone calls automatically.
Remember to provide your user account details if you want further access to the functions the application can provide.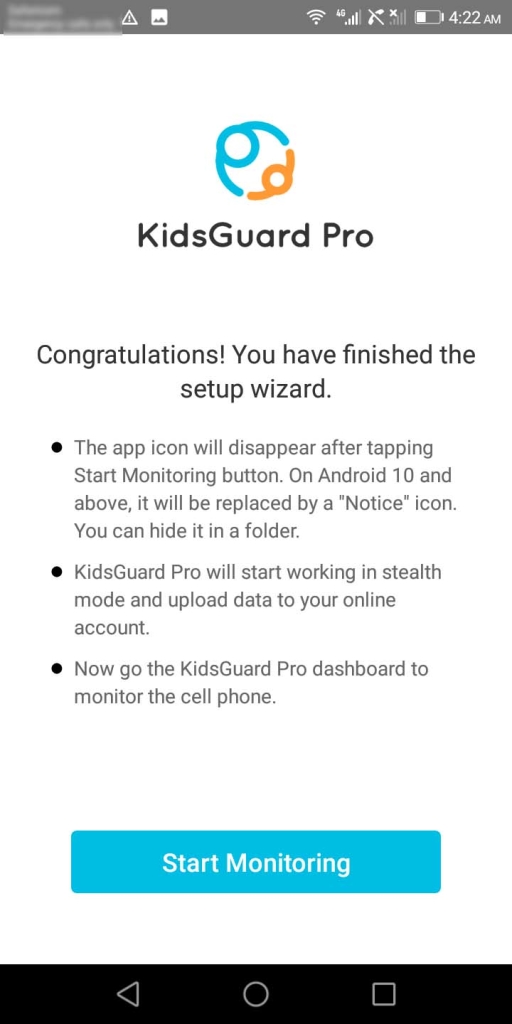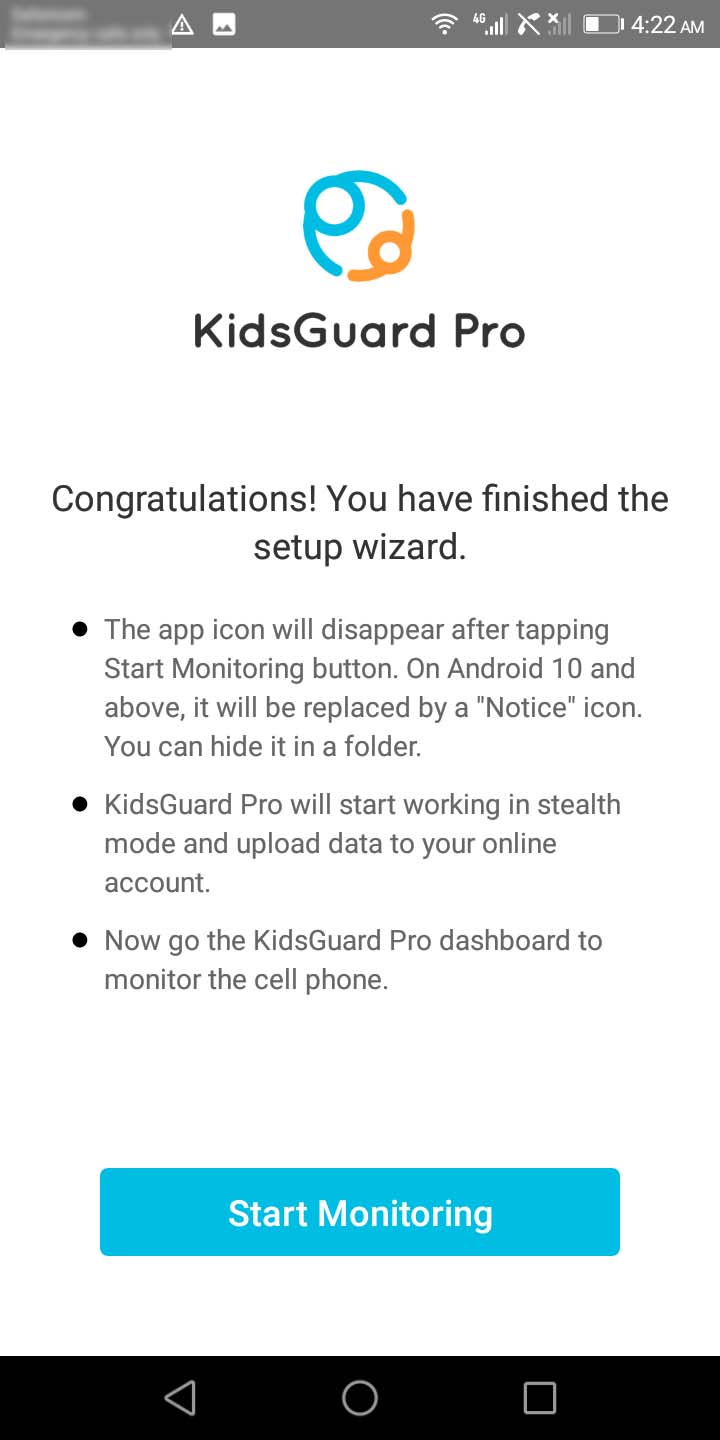 Check if your device is compatible with KidsGuard:
.
How to Record WhatsApp Calls on iPhone?
While the Apple devices tend to be difficult to bypass, recording WhatsApp calls on iPhone is still possible. However, WhatsApp call recording on iPhone involves a unique set of steps, mainly involving the screen recording function. While you can also use WhatsApp spy apps, this section introduced you to another solution.
The feature only applies to iOS devices and requires a software version of iOS 11 and higher. It's the main aspect you must consider when learning to record WhatsApp calls on an iPhone.  Expect the following steps when performing this process:
Access the settings page on your device.
Visit the control center on the device and then the "customize" function.
Click on the "Plus" icon on "screen recording."
Finally, swipe upwards, which should provide access to the control center. Proceed to click on the "record icon" and then the microphone button, which should kickstart the recording process.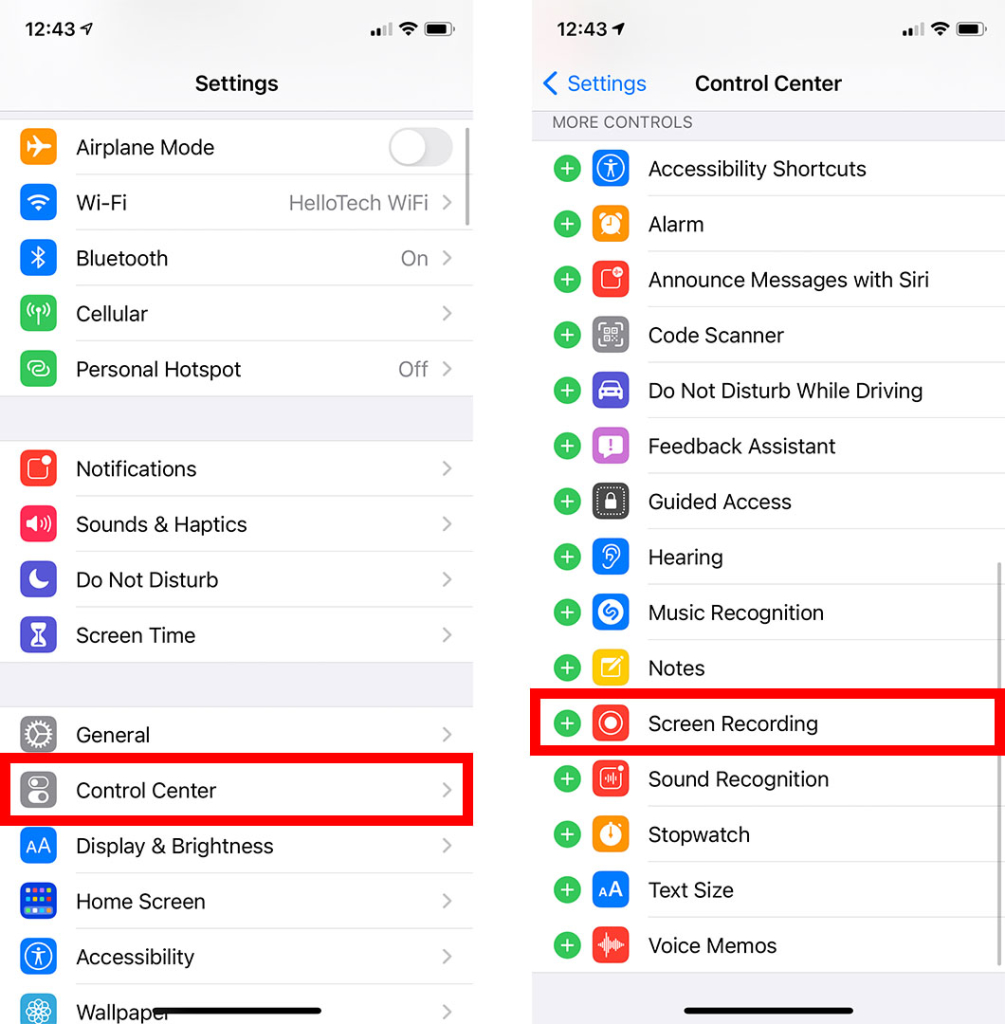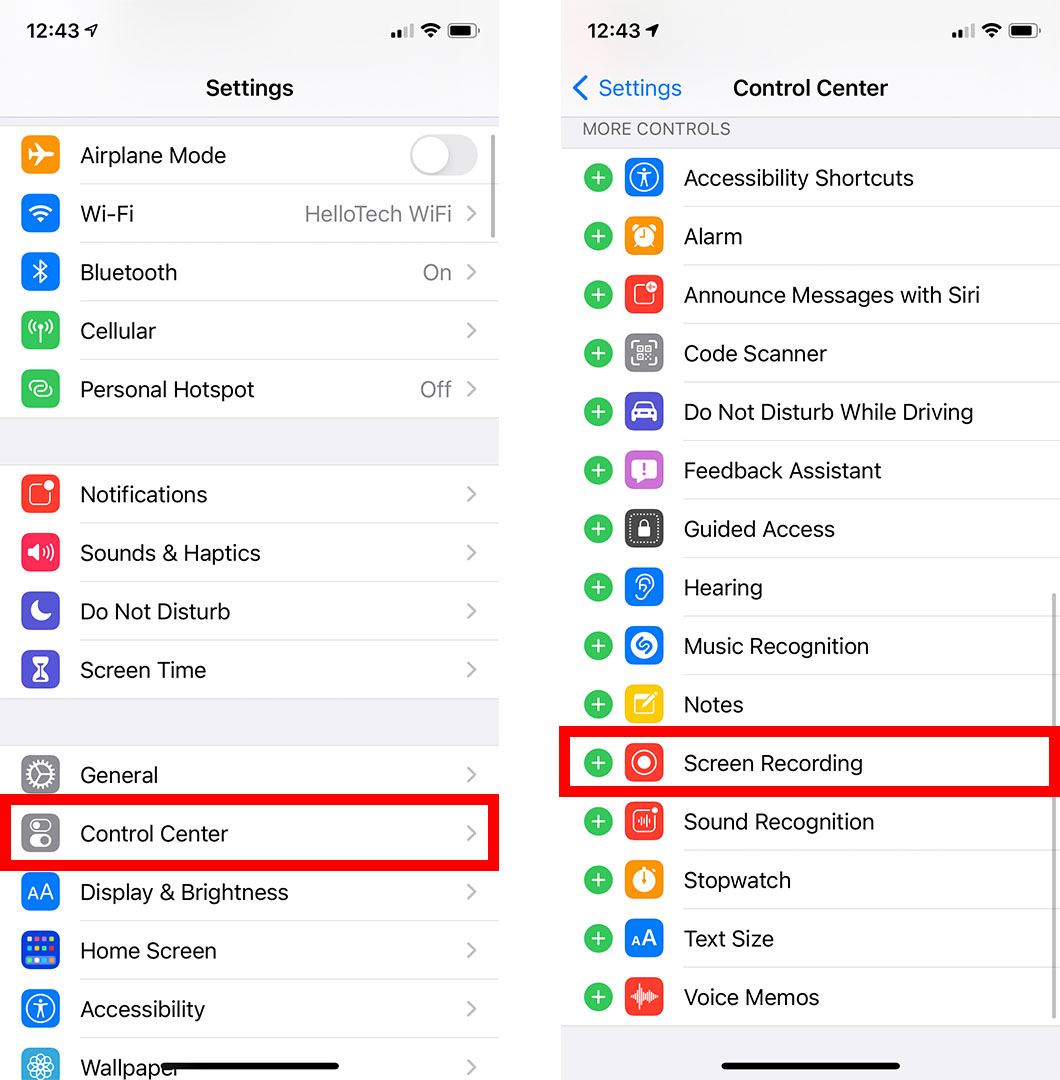 An important question you might ask here is what you can't record with sound. The iPhone screen recording function will capture audio content as a default setting. It does this even when the ringer on your iPhone is on.
You can also capture your voice during the screen recording process, and the steps involved are easy. You must consider these details when recording WhatsApp audio call. The first thing you should consider involves how to record specific sounds in the content. 
How to Record WhatsApp Calls on Android? 
You can also use a WhatsApp call recording app for Android. Expect the following steps during this process:
Visit the Google App Play store, and search for the "Record Whatsapp Calls" mobile application. It works as an automatic WhatsApp call recorder app.
Next, click on Install the application to complete this process.
Follow the app's instructions, and ensure you give it all the correct permissions it needs to function. It includes functions to access the microphone, photographs, and contact details.
Enable the "App Accessibility Setting." The app should not automatically record all the phone call data and sound content. The app will then upload the content to your Google Drive account. The How to record WhatsApp call in Samsung question is common among people with struggles with device accessibility.
You might also need to enable two essential functions: the "notification" and "accessibility" apps. Once you provide all the permissions to the application, it should be ready for use. The WhatsApp call recording app will now start recording calls automatically whenever someone calls you. You will also appreciate that the app organizes each phone call data into a unique section.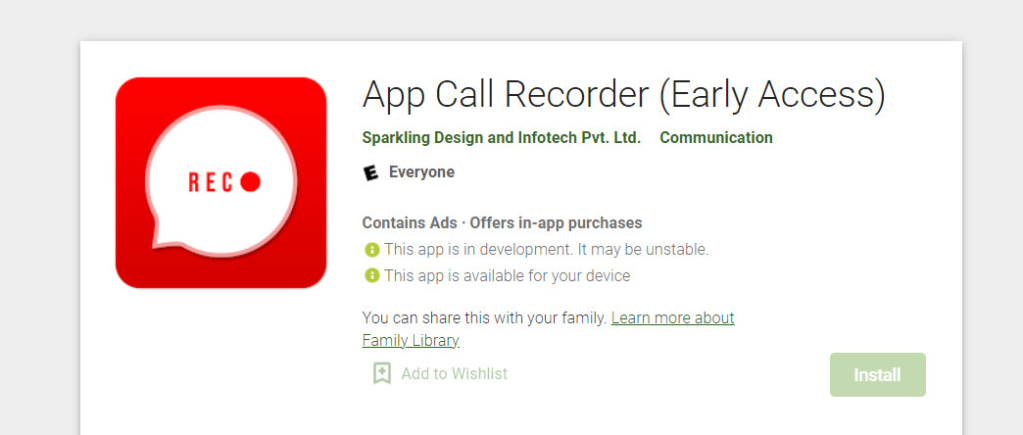 NB: Remember that WhatsApp is an end-to-end messaging tool. Each time you want to give apps access to their content, remember the risks involved. The best solution is to choose apps with good reviews or those from a legitimate service provider. Remember also to research how to record WhatsApp calls with sound.
How To Record Record WhatsApp Video Calls?
If you're wondering how to record WhatsApp video calls, you can use Call Recorder – Cube ACR. This app is available on Google Play Store and is a reliable way to record a WhatsApp video call.
Here are the steps to record a call with this app:
Step 1: Download the Call Recorder – Cube ACR app from the Play Store.
Step 2: Once the app installs, launch it before opening WhatsApp.
Step 3: You will see the Cube Call widget once you're on a call.
Step 4: If you cannot see the widget, open the app and tap Force VoIP call as a voice call.
This app will automatically save all video call recordings to your device's internal memory for you to access.
Is It Possible to Record a WhatsApp Call?
If you're wondering how to record WhatsApp calls secretly and whether this is possible, the answer is yes. You can easily do so using a monitoring or dedicated call recorder app.
How to Record a Phone Call on WhatsApp?
While WhatsApp doesn't offer a native call recording function, you can use tools like Kidsguard Pro, the Record WhatsApp Calls app for Android, or even an iPhone's built-in screen recording function.
What is the Best Hidden Call Recorder WhatsApp?
The best-hidden call recorder for WhatsApp is KidsGuard. This app operates in Stealth mode while recording WhatsApp calls, so the target will never know they're being monitored. It also comes with several other features that allow you to monitor other apps on the phone.
Does WhatsApp Record Your Calls?
No, WhatsApp has no way of recording calls from the app itself. However, this is possible using third-party tools like KidsGuard Pro or Apple's in-built screen recording function on an iPhone.
Conclusion
As you can see, recording calls on WhatsApp is certainly possible, even though WhatsApp itself doesn't natively offer such a feature. The best app to do so is KidsGuard, among the most reliable and popular monitoring apps available today. Always beware that you'll find plenty of other apps that claim to be able to do the same thing, but most of them are scams and can be dangerous to install.
Further, remember that monitoring someone without their consent is illegal. However, always ensure to check your local laws for more clarity.