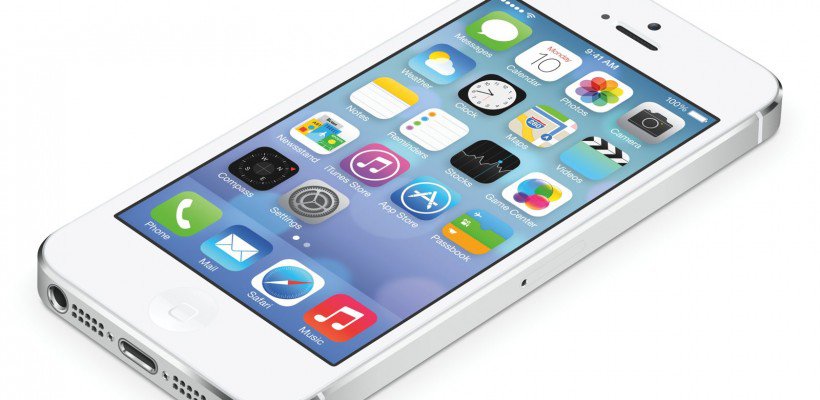 The first thing that you should do is to understand how keylogger works on an iPhone and other mobile devices. There is a certain type of information your devices can share with the person who is spying you. Check out this information on our website, read reviews of the most popular hacking software for iPhone, Android, Windows, etc. Or just look through our Q&A category to find out answers to other popular question.
One should look at his iPhone's behavior. If it behaves unusually, there is something wrong. If you are concerned that you have a keylogger installed on your iPhone; there is just one way to get rid of it. The device should be reset to factory settings. Before doing this, it is recommended copying your data to return it to your phone after resetting it.
Usually, it is very hard to detect spyware. Even the most powerful anti-virus programs are not able to detect most powerful spy apps. Those applications that have a special stealth mode are very hard and almost impossible to detect. In this situation, you should just check out the most obvious symptoms of spy app being installed on your phone. If you think there is someone spying on you, but you can't find the spyware, just erase the memory of your phone. It is the only reliable way to get rid of any spy programs and doubts.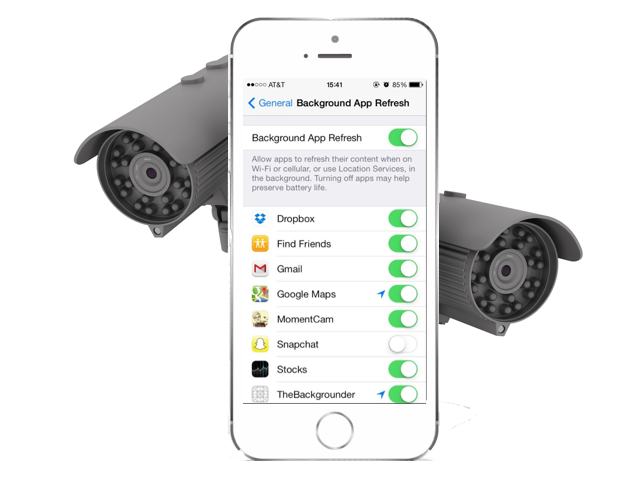 Three obvious signs telling that your iPhone is hacked
A strange activity going on your device can mean that your iPhone has a keylogger on it and someone is spying you just now. That's why try to check out for any significant changes that can happen to your mobile device. Maybe it just lights up even when you are not using it. Or it can shut down by itself. If it gets to your iPhone on a regular basis, this can be a reason to check it for hidden hacking software.
If a battery life of your iPhone becomes shorter than it should be, especially if you even haven't been using it, it can be a sign of running a hidden software on your iPhone.  Someone is trying to check your messages or download your private photos.
Background Noise When You Are Talking on Phone
If you hear a strange noise or beeping sounds when you have a phone conversation, it can be a strong indicator that you are hacked, and someone is listening to your conversation just now.
It is not very nice to detect that someone tries to hack your iPhone with a keylogger. It is very hard to find out who exactly was spying you, but you can delete unnecessary keylogging software. If the app is hidden, then the only possible way is to reinstall the operating system on the iPhone.
What should you learn about iPhone Keylogger?
The keylogger is commonly known as the phone monitoring software. It is an app which hacks the phone silently, and it makes a report of all the activities which take place on the device. There are different kinds of iPhone keylogger apps, and you simply have to choose from your preference and affordability.
The keylogger turns your iPhone into a surveillance device. You will be aware of all the activities taking place on it. You will be in a position to learn what your phone was being used to do once the keylogger reports back. All the data on the phone regarding the text messages, calls, GPS locations, photos and videos taken will be revealed to you using the keylogger. But what to do if you think someone spies you? How to tell if your phone is tracked by a keylogger? And what is more important how to delete the unnecessary software?
How to Remove a Spying App
As we said before, there are different types of keyloggers, and ways to uninstall them are different as well. You need to check all the applications you have on your phone. Here are few suggestions on how to delete a spyware:
Check out the list of installed applications in Settings
All apps you don't remember to install should be deleted immediately
Install one of the most valuable anti-virus programs and scan your phone's system and memory
Delete every strange app or file anti-virus will offer you
Don't miss any updates of your anti-virus
And one very important thing is to change all the passwords you can as regularly as you can. Consider revisiting your passwords once in a month or two. Do not set the same code for all your accounts. Be careful with iCloud as some spy apps work directly with this service without installation on your phone.